Plan Your Visit
Harpers Ferry National Historical Park offers a variety of experiences for visitors. Whether you enjoy recreation or historical inquiry, a quiet stroll by the river or a guided program with a ranger, there are opportunities for everyone to find their place here.
This portion of the website provides more information about preparing for your visit and the things you can experience during your visit. If you should have any questions, please feel free to contact the Information Center at 304-535-6029 or
email us
.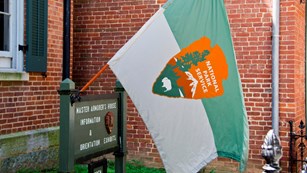 Basic Information
Information about operating hours, entrance fees, group reservations, and much more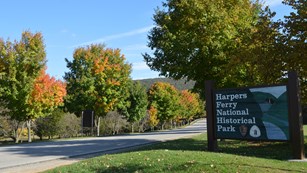 Directions & Transportation
Visit us at 171 Shoreline Drive, Harpers Ferry, WV 25425! Follow the link for GPS coordinates, directions from airports, and other options.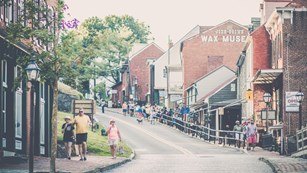 Eating & Sleeping
There are no eating or sleeping establishments within the park, but they are available nearby as a list provided by HF Merchants Association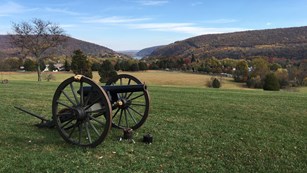 Places To Go
Learn what each area of the park has to offer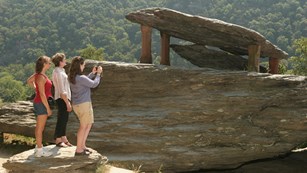 Things To Do
From tours and workshops to events and hikes, there are numerous things to do at Harpers Ferry NHP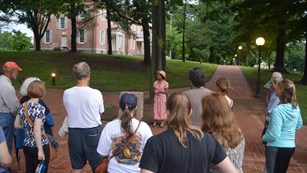 Calendar
Information about the numerous ranger tours, special events, presentations, and much more hosted in the park throughout the year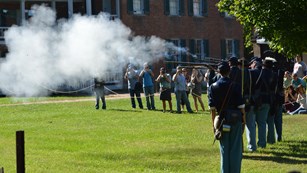 Safety
A few regulations to consider to ensure a safe visit to the park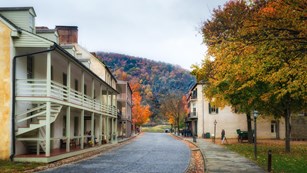 Accessibility
Find more information about specific facilities, programs, and services that may help you better plan your visit.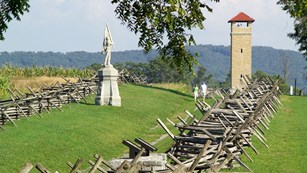 Nearby Attractions
Several other national park sites and heritage areas are in close proximity to Harpers Ferry. Follow the link to learn more about them.


Last updated: August 30, 2021