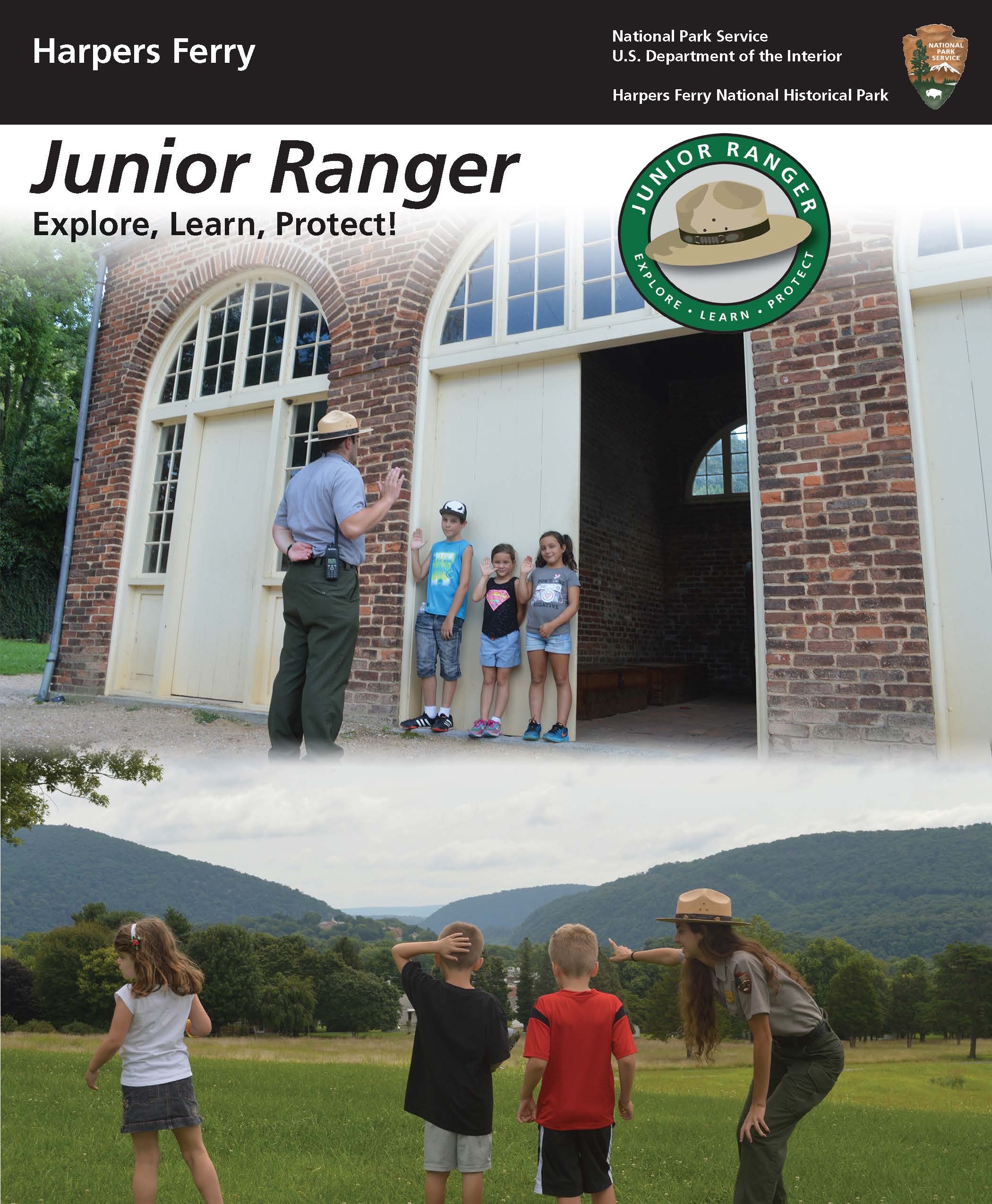 Thanks for being interested in the Junior Ranger program at Harpers Ferry National Historical Park!

The 2017 summer staff from the Education, Social Media, and Visitor Services departments of the park brainstormed new activities and redesigned the Junior Ranger booklet. We hope this booklet is fun, engaging, and a learning experiences for would-be Junior Rangers of all ages!

As of late August 2017 the Harpers Ferry Park Association sold out of the previous version of the Junior Ranger booklet. The new booklets have yet to arrive in the park and so for the time being we have photo copies available. The new booklet will be free and available at the park's Visitor Center and Information Center later this fall. A downloadable printable version will also be available in November.

We look forward to welcoming all who wish to Explore, Learn, and Protect their parks into the Junior Ranger program at Harpers Ferry!

If you have questions about the Junior Ranger program, please feel free to email us.