Loudoun Heights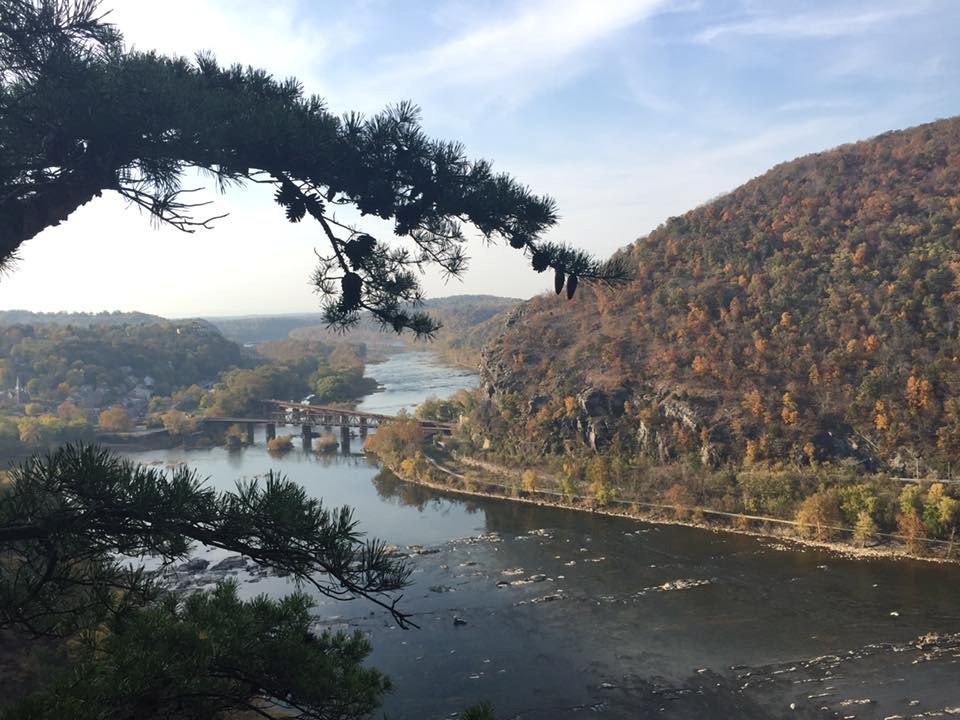 Loudoun Heights is the second highest mountain overlooking Harpers Ferry, hugging the Shenandoah River along its base. The north face of the mountain is a 900-foot vertical drop - the steepest bluff surrounding Harpers Ferry. It is named after Loudoun County, Virginia.
Southern forces under Col. Thomas Jonathan Jackson were the first to occupy Loudoun Heights. In the spring of 1861, Jackson ordered the construction of three infantry blockhouses on the mountain summit. The stone foundation remains of those blockhouses still remain today, hidden in a rugged wilderness that has helped preserve them.
During the Battle of Harpers Ferry (September 12-15, 1862), Maj. Gen. John G. Walker's Confederate division, numbering about 4,000 men, seized Loudoun Heights in accordance with General Lee's Special Orders 191. Walker encountered no resistance, as the Federals determined Loudoun Heights could do them no harm. They reasoned incorrectly. Jackson ordered cannon planted on the mountain, and in defiance of gravity, the Confederates hauled four guns to the mountain's crest. When bombardment commenced on September 13, the Loudoun Heights cannon caused more damage and harm to the Unionists holding Bolivar Heights and Camp Hill than any other Rebel position due to the elevation and near proximity of Loudoun Heights.
Following the Battle of Antietam and the Union reoccupation of Harpers Ferry in late September, 1862, Loudoun Heights became an extensive temporary campground for a portion of the Army of the Potomac. The place was miserable for camping, with limited water, steep slopes, boulder-strewn crests, and primitive roads. Remnants of these campgrounds still exist, but are inaccessible due to the rugged terrain.
During the fall occupation of 1862, the Union army denuded the upper third of Loudoun Heights, making its crest bald and forlorn in appearance. By early November, the Federals had abandoned the mountain, and it never again played a significant role, as it fell under the big U.S. guns on Maryland Heights.
Last updated: May 3, 2022