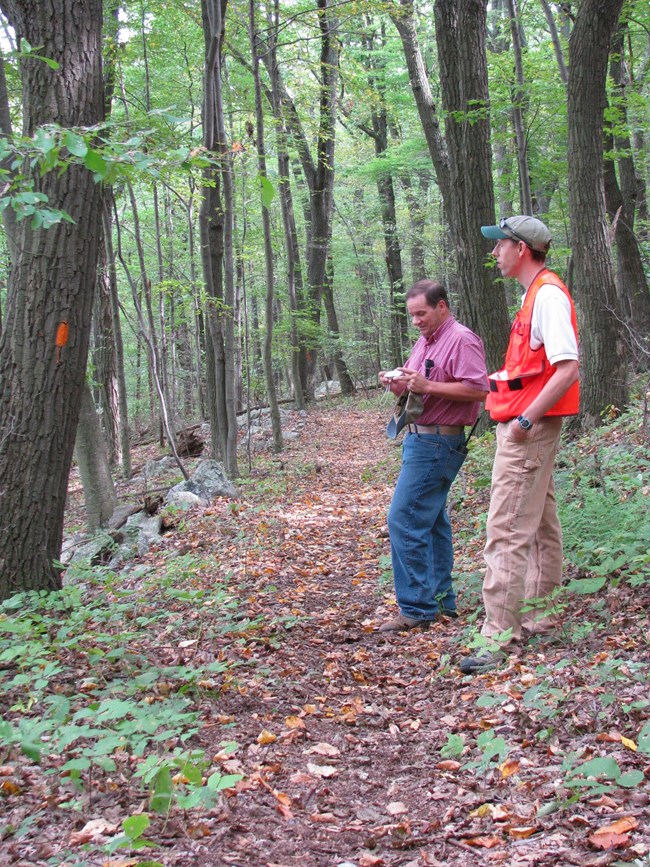 The Maintenance and Landscape Intern will work with the maintenance division of Harpers Ferry National Historical Park and will directly assist the park's landscape architect with historic landscape restoration and/or new construction throughout the 3,645 acre park. Work will be performed throughout the park's 20 miles of hiking trails, historic lower town, and battlefields to assess conditions and determine if landscape repairs are needed. Specific tasks would be weeding, pruning vegetation, roto-tilling, planting, trash removal, weed whacking, water-bar installation, measuring, setting sign boards and trail posts, seeding and fertilizing, and assisting with visitor contacts in the field. A strong background in American history and/or appreciation for the American Civil War, John Brown, the history of Civil Rights, and the area's natural history is desired. The intern will be supervised directly by the park landscape architect.

Knowledge, Skills and Abilities Required

Office skills, i.e. ... filing, office reception, writing and organizational skills are essential. Ability to use or learn to use the following tools; a transit and level, Philadelphia rod, measuring wheel, shovels, mattocks, racks, digging irons, sledge, pick, hammer, handsaw, pruner, clippers, and a chainsaw (certification by park required before use).

Duties may include but are not limited to the following:

Assisting with trail improvements, maintenance and new construction. Fence installation, gardening, sign, and wayside installation. Plant identification, photography, possible drafting/design and/or computer use. Operation of a government vehicle. Supervision of trail crews to include; various colleges, scout troops, church organizations and Student Conservation Association (SCA) volunteers from all over the country.

Contact for more information: Phone 304-535-6260; Email

How to Apply

Apply with resume, cover letter, and three references by March 1st. In the cover letter, please include the following: whether you require housing or not, why you want to intern at Harpers Ferry, what your objectives are, what particular type of work would you like to do, the dates you would begin and end an internship, whether this internship is for school credit or not, if applicable, your advisor's name and contact information. Also, feel free to express yourself, your hopes and expectations in the cover letter.

Send application materials to:
Volunteer Coordinator, Harpers Ferry NHP, P.O.Box 65, Harpers Ferry, WV 25425

Summer, 10 to 12 weeks, flexible start and end dates. Dormitory housing may be provided free of charge and/or $100.00 weekly stipend.