Jennifer Smith HAFE Media Intern Testimonial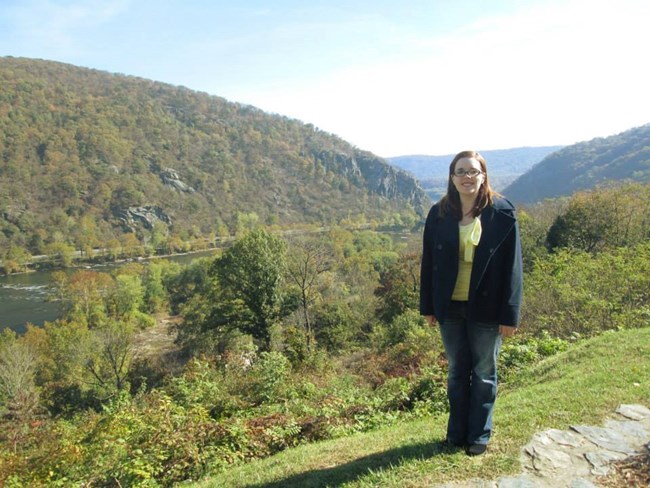 I have been truly blessed by having had the chance to intern at Harpers Ferry National Historical Park and Potomac Heritage National Scenic Trail! I have also been able to learn invaluable skills and meet fantastic people during my internship. I also received the honor of being the Volunteer of the Month!
This is my second internship in the field of visual and interpretive media so I already had a bit of familiarity with the field. For this particular internship, I wanted to build upon the skills I had already mastered- such as learning design, different design programs, writing engaging posts for an NPS Facebook site and management skills. By holding a split position (working for 2 different NPS entities) I learned excellent time management skills that will greatly assist me in my future career. Coming into the internship, I had a number of professional goals that I hoped to accomplish and with the help of both my direct supervisor and other supporting staff members, I was able to accomplish all of my goals!
Unlike many park interns, I spent the winter at Harpers Ferry. I arrived during the last week of October and stayed for 4 months, leaving at the end of February. Although there were not many other seasonal rangers and interns around the area, I was given a lot of one-on-one attention by the permanent staff. Through these experiences, I was given a great deal of mentoring advice and specialized attention which I truly appreciate.
I highly recommend this internship experience to anyone is wishing to develop as an interpreter or to get their "foot in the door" as an NPS ranger!
Last updated: April 10, 2015