James Horn Intern Testimonial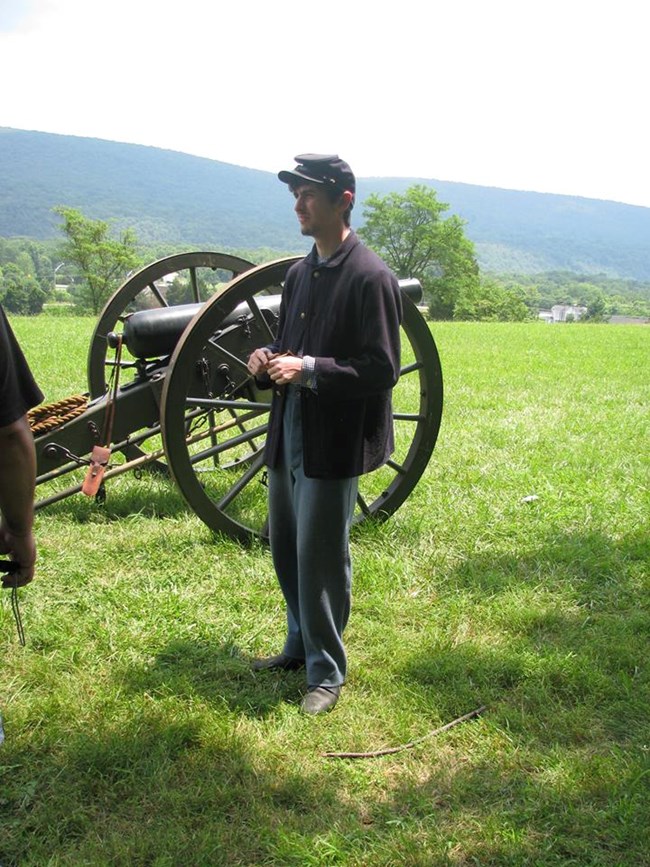 I was unsure what to think when I applied to be a living history intern at Harpers Ferry. I feared that I would be playing dress up and acting out a character. What I found was quite the opposite of that. Being a living history intern means you are surrounded by a group of people skilled in, and dedicated to, serious historical research and interpretation to the public. I can honestly say I learned as much, if not more, in the three months I was a living history intern as I would in any upper division college course. Skills I learned included formal and informal historic interpretation, 18th and 19th century military drills, 19th century historic trades, and much more.
In addition to what I learned, I found myself surrounded by a diverse group of coworkers dedicated to helping the public gain an interest and knowledge in history. Not only did I find myself learning from my peers but I found that they created a wonderful work environment allowing me to look forward to work every day. In addition my superiors took a vested interest in making sure that I gained the knowledge necessary to perform my tasks, but also giving me the skills and assets that would help make me marketable to future employers. I would absolutely suggest this internship to anyone looking for a career in historic interpretation as you learn far more than the bare minimum of what it takes, and you create a summer of fantastic memories.
Last updated: April 10, 2015