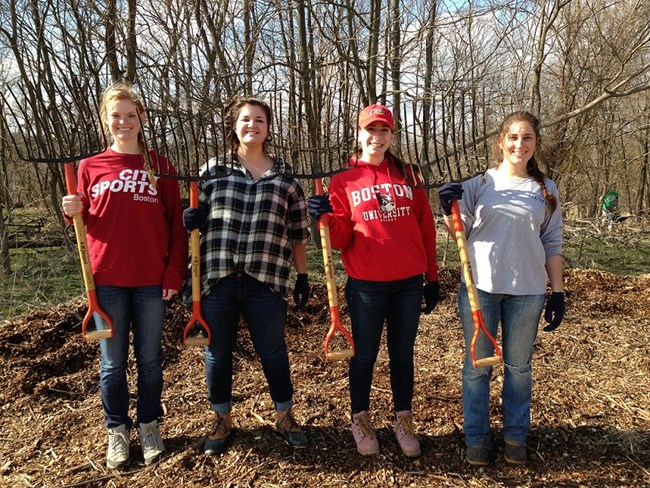 Group Service Projects
Service groups include: youth groups, Boy Scouts & Girl Scouts, colleges, universities, professional, non-profit, business, and special interest groups. Some of the potential projects include mulching trails, painting, restoring historic battlefields, picking up litter, and weeding gardens.

Alternative Spring Break Trips
Each year the park receives requests from various colleges to see if some of their students might be able to spend their spring breaks at Harpers Ferry National Historical Park! These alternative spring break programs are gaining momentum across the country. Harpers Ferry NHP has hosted students from Boston University, Canisius College, and Northeastern University. If interested in participating, please contact the park Volunteer Program Coordinator (contact info. below).

Contact
We have service projects for almost every age group and skill level. All we ask, please contact us at least one month in advance so we can plan ahead for your visit!
Email
, mail, fax, or call: Volunteer Coordinator, Harpers Ferry NHP, P.O. Box 65, Harpers Ferry, WV, 25425. Fax: 304-535-6244 or phone: 304-535-5017.