Curriculum Materials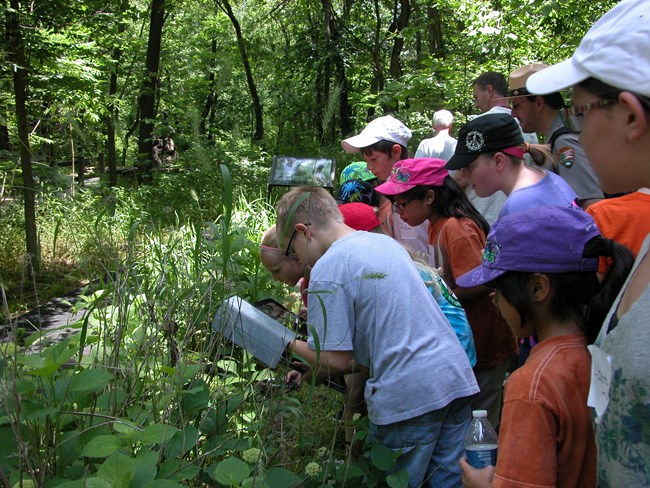 George Washington Carver said, " The thoughtful educator realizes that a very large part of the child's education must be gotten outside of the four walls designated as classroom."
A variety of education materials have been combined in an education packet for teachers and homeschool parents. Please call the park for items at 417.325.4151.
Each of the following packets has curriculum to help prepare students for a field trip to George Washington Carver National Monument.






Character Education Lesson Plans (2nd-high school)
Discovering George Washington Carver- A Man of Character lesson plans are offered at different grade levels. Lessons include fun activities exploring George Washington Carver's character.
Man of Character (2nd Grade) curriculum materials: The Life of George Washington Carver-Biography Cards

Lesson Plans & Standards


Additional Man of Character (4th Grade) curriculum materials:
The People in George Washington Carver's Life

Lesson Plans & Standards
Biography Cards




Last updated: September 27, 2021