Planning A Visit When It's Busy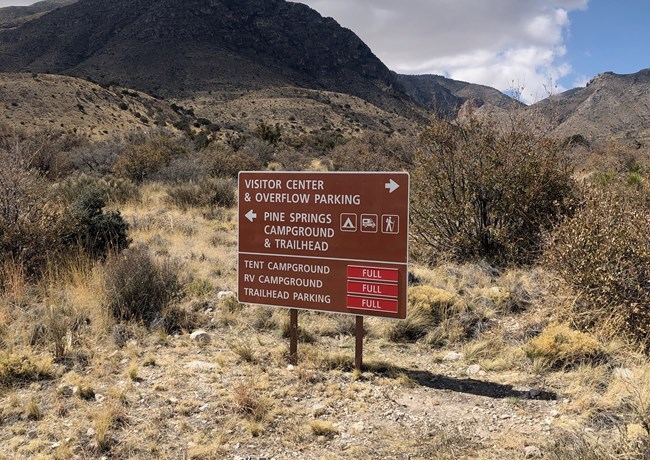 When is it Busy?
A largely roadless wilderness park, the infrastructure at Guadalupe Mountains National Park was designed for a much lower level of visitation than the park now experiences. While often described as a "least-visted" National Park, the park experiences seasonal surges in the spring (March-May) and fall (September-December) that guarantee parking and developed camping will fill to capacity on weekends and during holidays.
Be Prepared For Full Parking Lots
With over eighty miles of trails, there's almost always space to hike, however, parking is limited throughout the park. During spring and fall weekends, it is not unusual for the parking at Pine Springs to fill to capacity. When these lots fill to capacity, visitors will be rerouted to other locations in the park. Be prepared with an alternative plan for hiking at McKittrick Canyon or other locations or consider visiting during the middle of the week. Epecially at Pine Springs, visitors are advised to walk to the trailhead or visitor center, as parking lots may be full throughout the day.
Developed Campgrounds Require Reservations
All of the developed campgrounds in the park are reservable in advance through the recreation.gov service. All available campsites at Pine Springs and Dog Canyon require reservations. Please make camping reservations in advance of your visit to ensure that you have a place to stay before driving all the way to the park.
Wilderness Camping
At present all overnight backpacking trips require a Wilderness Use Permit; these permits can be obtained at the Pine Springs Visitor Center or in advance through recreation.gov. All wilderness camping sites require a hike of at least three miles, two thousand feet of elevation gain, and all water must be carried in. The Guadalupe Peak Wilderness Campground is the first to fill, so the park strongly encourages that you have a back up itinerary if you intend to get a walk up permit. A wilderness camping permit does not guarantee parking.
Operations modifications during peak visitation
During peak visitation periods, visitors should keep in mind the following:
"One-in, one-out" traffic control measures may be in place at Pine Springs and McKittrick Canyon when all parking is full and heavy congestion warrants.
To meet demand to the visitor center, the park may insittute control measures, to include:

Reduced capacity inside the visitor center.
Closure of the exhibit area.
Appropriate COVID restrictions may be in place, depending on the latest CDC guidance.
What should I do if the park is full when I arrive?
While there is no commercial or dispersed camping immediately ajacent the park, an hours drive north, west, or south will take you to alternatives for camping outside the park. If parking is full at Pine Springs, have an alternative location within the park in mind, or consider nearby attractions such as Carlsbad Caverns National Park. Do not park along U.S. Highway 62/180 if parking areas are full.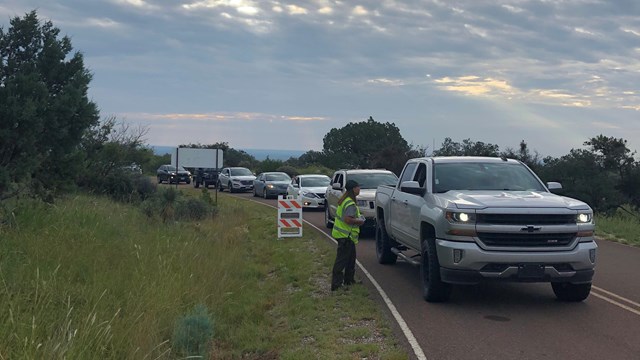 Parking
On busy weekends, parking is the resource that is in the shortest supply. Have a backup plan and learn when different areas are busy.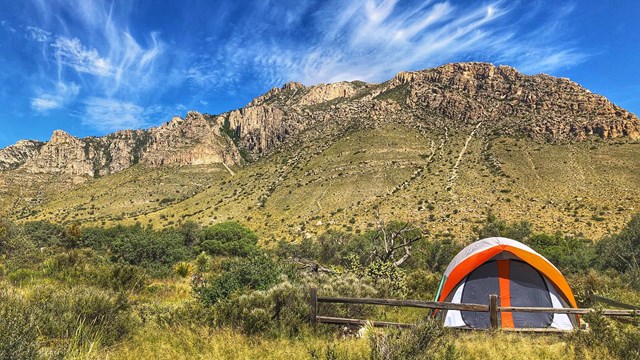 Developed Campgrounds
Learn about primitive tent and RV camping at the Pine Springs and Dog Canyon campgrounds.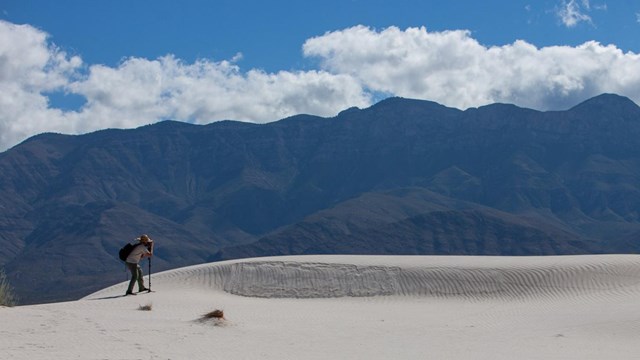 Things To Do
Hikes, historic sites and other things to do during your visit.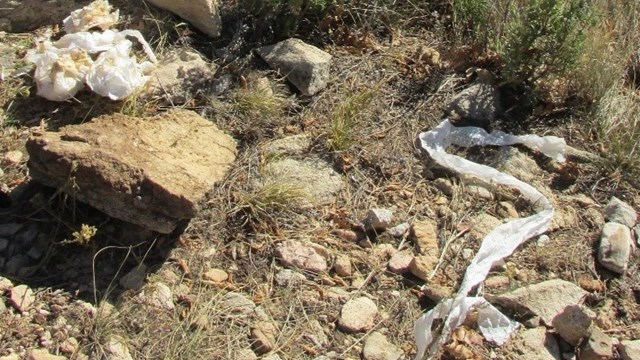 Human Waste in the Wilderness
Nothing can spoil a hike as quickly as the discovery of toilet paper. Always use the restroom before hiking. Pack out your toilet paper.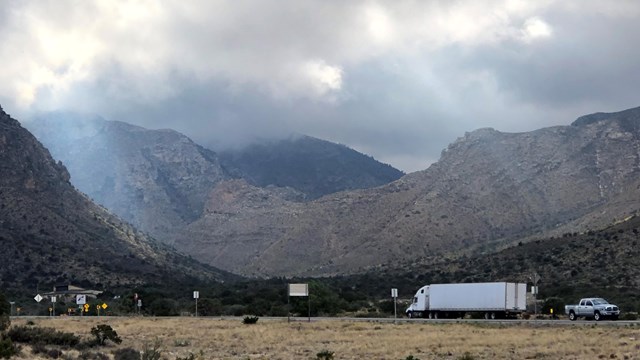 Scenic Drives
While no roads pass through the heart of the park, a series of roads lead to the mountains and provide access to the interior.
Last updated: February 5, 2023