News Release
Areas of Santa Rosa Island Recognized as Underground Railroad Site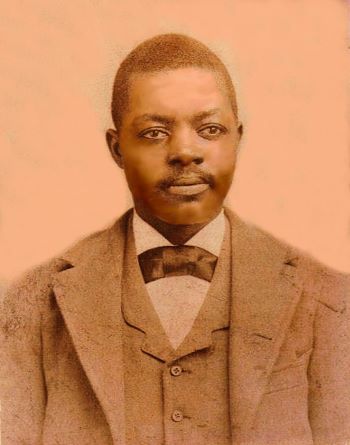 News Release Date:
April 1, 2022
Contact: Casimer Rosiecki, 850-916-5666
GULF BREEZE, Fla.—Okaloosa, Santa Rosa, and Fort Pickens areas on Santa Rosa Island were accepted into the National Park Service's National Underground Railroad Network to Freedom Program on March 29, 2022.
The
National Underground Railroad Network to Freedom
is a federal program that commemorates the stories of the men and women who risked everything for freedom and those who helped them. It honors, preserves, and promotes the history of resistance to enslavement through escape and flight worldwide.
During the Civil War, some enslaved individuals self-liberated when the U.S. Army came near. Approximately 600 freedom seekers followed the U.S. Army during the Marianna Expedition on Santa Rosa Island. For example, Armstrong Purdee marched along Santa Rosa Island to Pensacola Bay, where eventually, he reunited with his father. Purdee became the first Black attorney in Jackson County, Florida, where descendants still live. Many others who escaped during the expedition joined the United States Colored Troops and fought through the remainder of the Civil War. 
"Santa Rosa Island became a bridge to freedom for hundreds of enslaved people," said Superintendent Darrell Echols. "These stories remind us that freedom seekers were a major force that helped make emancipation an outcome of the Civil War."
The Marianna Expedition on Santa Rosa Island joins 16 new listings from the 43rd round of Network to Freedom applications in 11 states. It joins Fort Pickens, Fort Barrancas Area, and Pensacola Pass at Gulf Islands National Seashore on the federal list of Network to Freedom sites. 
www.nps.gov
About Gulf Islands National Seashore: Created in 1971, the national seashore stretches 160 miles along the northern coast of the Gulf of Mexico in Florida and Mississippi, and includes barrier islands, maritime forests, historic forts, bayous, and marine habitat. Visit us at
www.nps.gov/GulfIslands
, on Facebook
www.facebook.com/GulfIslandsNPS
, Twitter
www.twitter.com/GulfIslandsNPS
, and Instagram
www.instagram.com/GulfIslandsNPS
. 

About the National Park Service: More than 20,000 National Park Service employees care for America's 423 national parks and work with communities across the nation to help preserve local history and create close-to-home recreational opportunities. Learn more at www.nps.gov, and on Facebook, Instagram, Twitter, and YouTube. 
Tags:
Last updated: April 5, 2022