Signal Mountain

Explore Signal Mountain
Signal Mountain is a 7,727ft/2,355m mountain in Jackson Hole. Visitors can access the summit by car or foot. From the summit, visitors have panoramic views of Jackson Hole and the Teton Range.
Leaving from the Signal Mountain Parking Lot, the
Signal Mountain Trail
winds up a forested mountainside to the summit of Signal Mountain. The trail is a moderate, 6.8 m/10.9 km out and back trail.
For easier access to the Signal Mountain Summit, drive the Signal Mountain Summit Road to the top. From Signal Mountain, head south on the Teton Park Road. Turn left towards the Signal Mountain Summit Road.
Explore other day and overnight
hikes
in Grand Teton.
Boat Jackson Lake
Bring your own boat or rent one at the Signal Mountain Marina and explore Jackson Lake.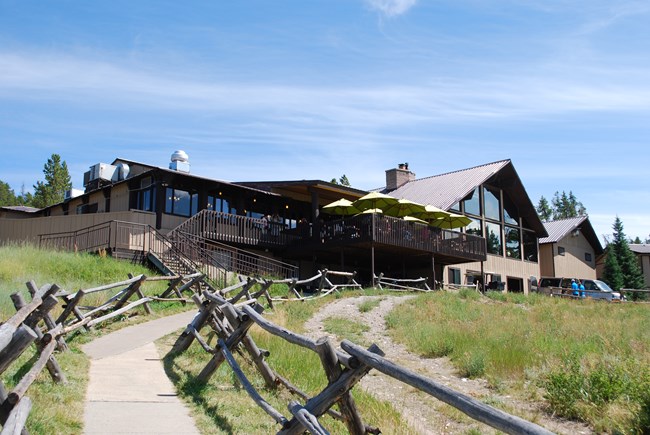 Visit the Lodge
The
Signal Mountain Lodge
sits at the base of Signal Mountain and along the shore of Jackson Lake.
Signal Mountain offers a variety of services to visitors. Stay at the lodge or campground, grab a meal at one of the restuarants, rent a boat from the marina, or visit one of the shops.
To access Signal Mountain, drive the Teton Park Road and turn at the Signal Mountain sign.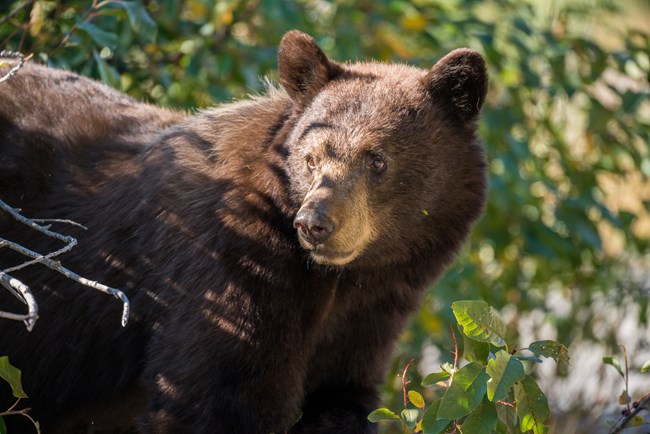 Bear and Wildlife Safety
Do you know what to do when encountering a wild animal? Signal Mountain is home to black bears, grizzly bears, moose, elk, and other large animals. Bears are often seen on trails and in the developed areas. Being prepared for an animal encounter can help ensure the safety of you and the wildlife.
Learn more about how to
stay safe
in bear country.
Safety tip:
never approach a wild animal. Always maintain a distance of at least 100yds/91m from bears and 25yds/23m from other wildlife.
Stay Here
Camp in the Signal Mountain Campground or book a stay at the Signal Mountain Lodge.
Additional Signal Mountain Information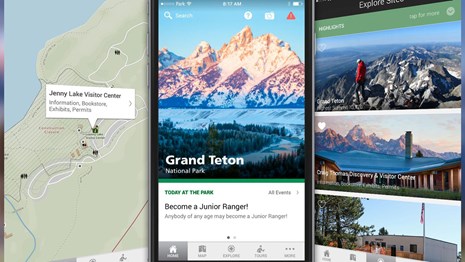 We have an app for that
Download our new app before you get here! Explore Grand Teton and discover places to visit, find a bite to eat, and a place to stay.
Last updated: November 13, 2019