NPS App
Get out and explore your Grand Teton National Park with the official National Park Service App! The National Park Service App is designed to make it easy to plan and enjoy your adventure.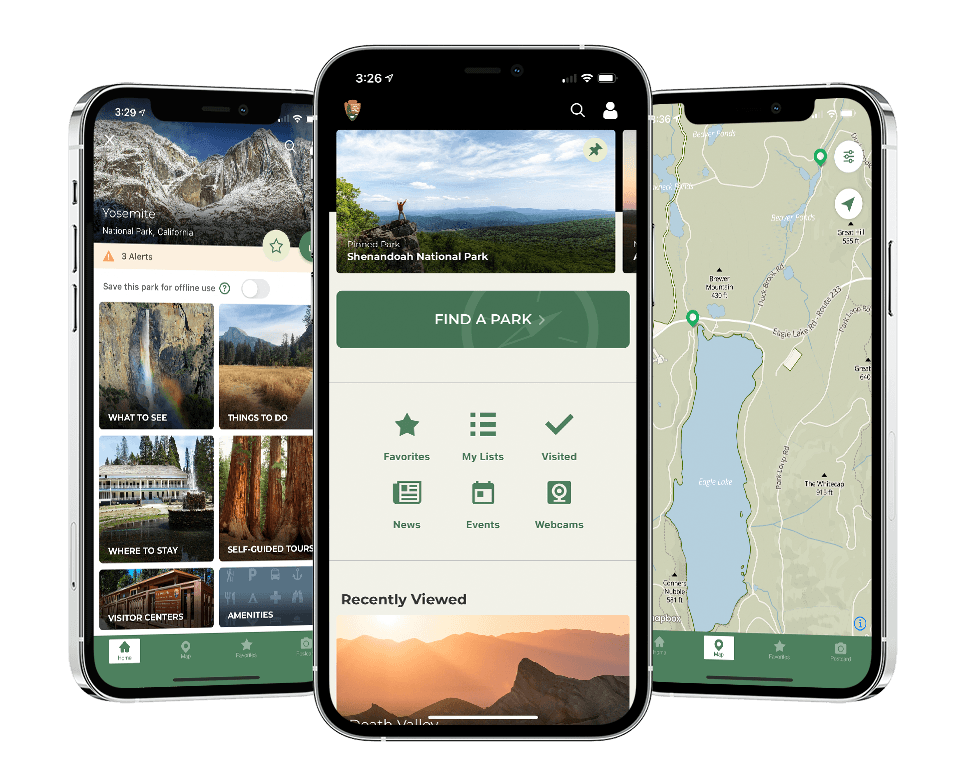 Download the App
The app is free and available on the Apple App Store and on Google Play.
Features
Find useful information about visitor centers, places to stay and eat, shopping, and services throughout the park. Learn about historic places and natural features.
Find Grand Teton's Sites
Discover park stories by exploring collections right on the home screen. Quickly delve into a topic or site that interests you, from the major resources of the park to going on an enriched self-guided walking tour. Alternatively, you can explore Grand Teton via the interactive map, or even search for a site you've heard about.
Interactive Map
See where you are located within the park, find what is nearby, and show specific service locations on this enhanced map. It's a great way to find where things are in the park, or what is near you when you're in the park. If you've downloaded the app content ahead of your visit(offline use), the map will continue to work for you without an internet connection!
Favorites
Plan your visit and reminder yourself of places, topics, tours, and events that interest you. The app will even notify you when you get near a saved location.
Calendar and Alerts
Get up-to-date information from the National Park Service about what is happening in Grand Teton, including ranger programs and road construction (requires internet connection to receive the initial data and for any updates).
Accessibility
Audio-described sites and visitor centers, plus alternative text for images. This app includes up-to-date accessibility information for facilities and some trails in the park.
Using the App
Cell service and Wi-Fi within the park is limited. In order to make use of the app while in Grand Teton, follow these simple steps before you arrive:
Download the app.
In the app, find "Grand Teton National Park"
Select the "Settings" option.
Tap the choice "Download Offline Content."
By doing this, most of the app content will be available for use in the park. Even without cellular service, the app will be able to share your location on the map and bring up all site content.
App Questions or Comments
Please contact us with any comments you might have about the app, from issues you might be experiencing or new content you'd love to see in the app. We want to hear from you.
Last updated: April 16, 2021