Laurance S. Rockefeller Preserve Center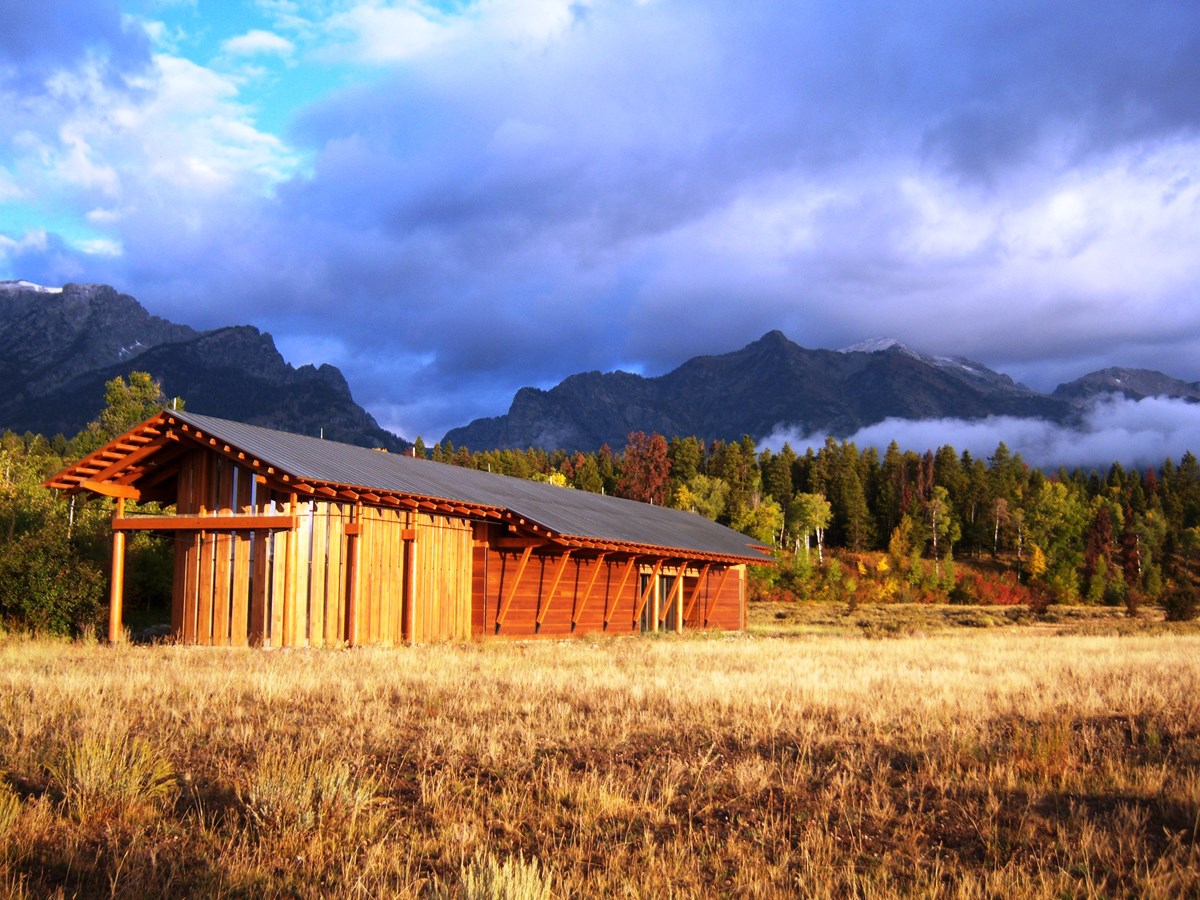 The Preserve Center
The Laurance S. Rockefeller Preserve Center offers an opportunity to learn more about Mr. Rockefeller's vision for the Preserve and his legacy of conservation stewardship. The center will orient you to the area and offers a series of unique sensory exhibits that highlight the visual, auditory, and tactile qualities of the Preserve's plants and wildlife. Learn about the innovative design techniques and features that make the center a model for energy and environmental design.
Visitor Services
Information and Orientation: The Laurance S. Rockefeller Preserve Center offers trail information, weather, and other general information.
Ranger-Led Programs: Join a ranger for a deeper understanding of the Preserve. Daily programs include a hike to Phelps Lake. Please refer to the ranger program page

for schedules.

Junior Ranger Activities: Children learn the art of journaling while discovering the wonders of the natural world using a Nature Explorer's Backpack. After a brief orientation by a ranger, each child receives their own nature journal and set of activities to take with them as they explore the Preserve trails. Backpacks may be checked out during Preserve Center hours. Recommended for children ages 6 - 12. Backpacks are limited, one per family please.
Exhibits: Enjoy the unusual exhibits utilizing visual, tactile, and auditory senses linked through a poem written by Terry Tempest Williams that allows visitors to experience the Preserve Center on many levels. Recordings of Mr. Rockefeller speaking about conservation, high definition nature videos, large-scale photography, and a soundscape room with nature recordings from the Preserve complete the experience.
Self-Guided Learning: If you wish to relax, spend time in the resource room with comfortable seating, tables, chairs, and a fireplace to explore a variety of books and maps.
Parking Lot
Laurance S. Rockefeller Preserve Center Parking Lot
SPACES
50 Total
0 Oversized
Laurance S. Rockefeller Preserve Center parking lot is a gravel 50-car lot with designated handicapped parking spaces. A restroom is available at the parking lot. Rangers and volunteers are generally available from June-September to provide information and queue vehicles for the next available space. Wait times for spaces can be from 30-90 minutes at peak. No overnight parking allowed.
Laurance S. Rockefeller Preserve Information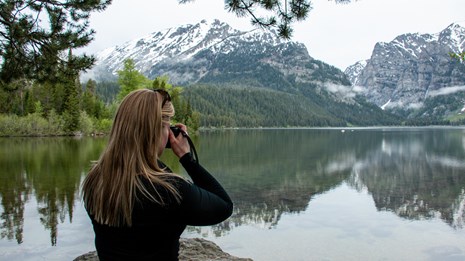 Hike the Preserve
Hike to Phelps Lake and explore the Laurence S. Rockefeller Preserve.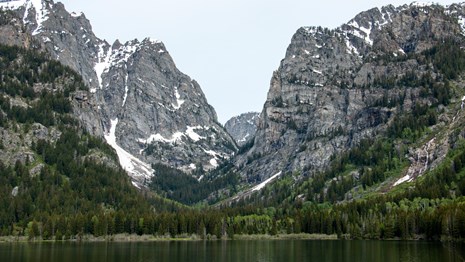 Explore the LSR Preserve
Plan your visit to the Laurance S. Rockefeller Preserve.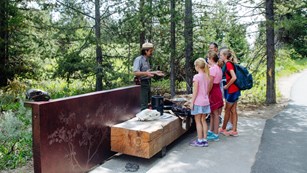 Attend a Ranger Led Program
Learn more about Grand Teton by attending a ranger led program.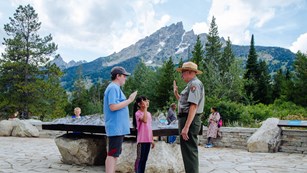 Become a Junior Ranger
Experience Grand Teton and become a Junior Ranger. Open to all ages.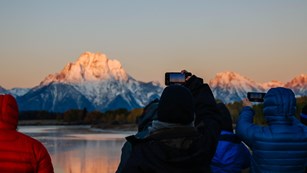 Plan Your Visit
Learn more about Grand Teton and plan your trip here.
Last updated: October 13, 2020