Fall Hikes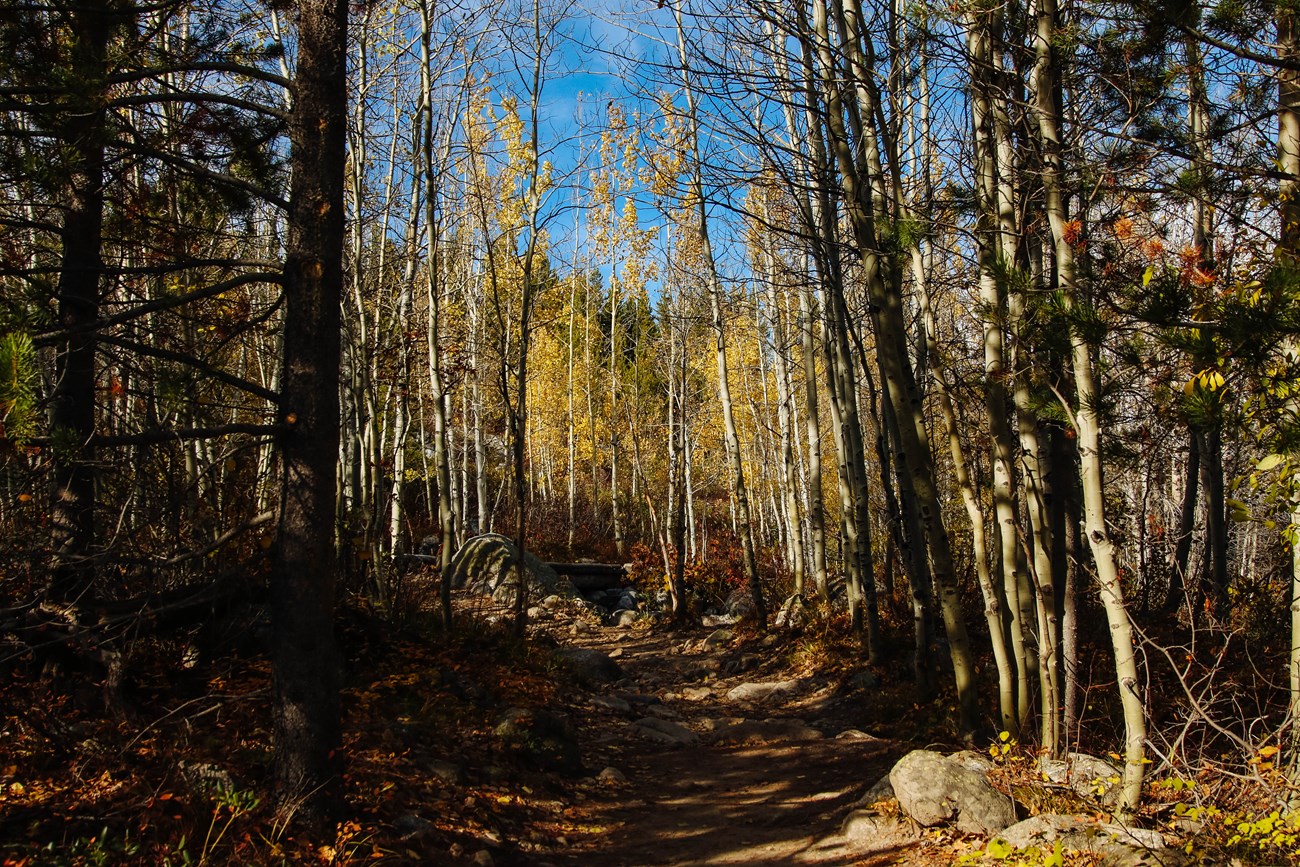 Fall is a great time to hike in Grand Teton. Cooler temperatures make for a pleasent experience while changing colors brighten the views. Fall colors can vary depending on the year and even the week.
Wildlife is active in the fall, as all prepare to face the upcoming winter. Deer species begin their annual rut (breeding season) during this time, with male elk and moose actively searching for females ocasionally sparring for dominance. Bears are searching for berries and any other food source they can find, as they only have a few short weeks left to gain the additional fat they will need to survive hibernation Be alert for wildlife on and near trails, and know what to do should you encounter animals. Learn more by visiting our
bear safety
page.
Trails remain open throughout the park, although weather can often make high elevation trails less accessible. Mountain snow storms are common in fall. Check the forecast before heading to higher elevations and always prepare for sudden shifts in weather. Pack extra layers, bring snacks and plenty of water, and let someone know where you're going when heading into the backcountry.
Last updated: June 22, 2021