Volunteer Hammer Corps to Begin Preserving Historic Structures this Summer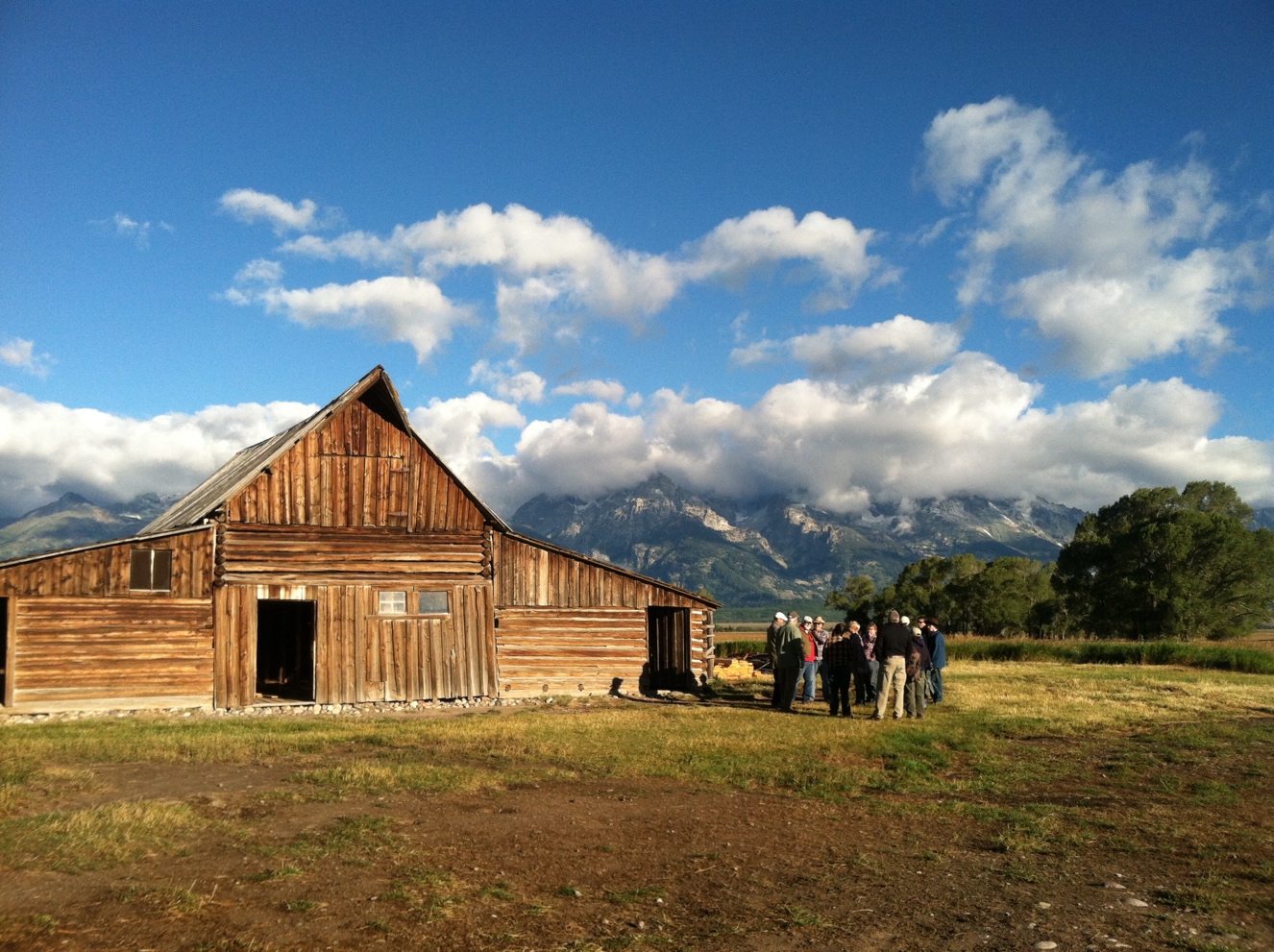 News Release Date:
March 16, 2016
Contact: Public Affairs Office, 307.739.3393
MOOSE, WY —This summer, Grand Teton National Park will launch a new volunteer program dedicated to the preservation of cultural sites throughout the park. The Grand Teton Hammer Corps will provide an opportunity for volunteers of all ages to learn about and connect with the park's historic buildings and cultural landscapes while working to preserve them.
The park manages 695 historic resources that are listed on or eligible for the National Register of Historic Places. Over the last 20 years, groups of dedicated volunteers have overcome challenges such as unstable funding, inadequate equipment, and informal organization to accomplish the preservation of cultural resources throughout the park. Notable achievements of these groups include the stabilization of the iconic T.A. Moulton Barn and the Lucas Fabian Homestead. 
Beginning in 2016, the Hammer Corps will become the official volunteer program for historic preservation projects. With generous support provided by the Grand Teton National Park Foundation, the program will provide a formal avenue for returning volunteers as well as new volunteers looking to get involved. Volunteers will work on historic structures under the direction of an experienced volunteer group leader and be provided with tools, materials, and instruction in order to accomplish a variety of preservation projects at historic properties such as Hunter Hereford Ranch, Mormon Row, and Bar BC Dude Ranch.
Prospective volunteers have the opportunity to participate in both short-term projects of just a day or two as well as long-term projects comprising multiple weeks. All ages and abilities are encouraged to participate and no experience is necessary. Tasks will likely include removing deteriorated roofing materials, installing plywood, laying rolled roofing, repairing daubing, and stabilizing porch supports. Park housing may be available for volunteers who commit to at least a full week of volunteer work. There will be opportunities to volunteer from June through September.
In addition to the short-term volunteer opportunities with the Hammer Corps, the park is seeking a long-term volunteer that will lead volunteer groups in their preservation efforts this summer. Information on both of these opportunities and all volunteer opportunities at Grand Teton National Park can be found at
www.volunteer.gov
.
—NPS— 
Last updated: March 16, 2016