Two Climbers Suffer Fatal Fall on Teewinot Mountain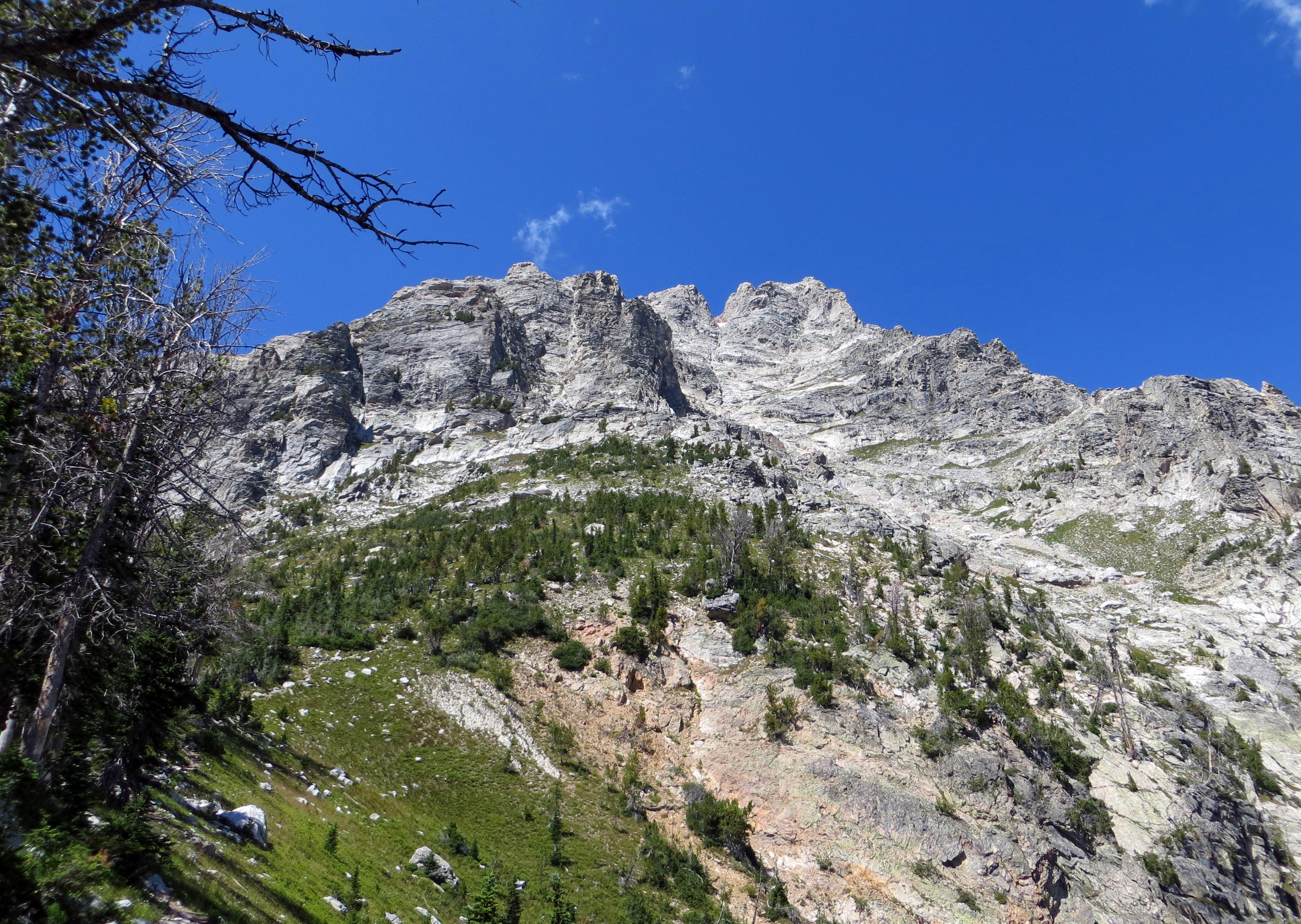 News Release Date:
August 23, 2015
Contact: Public Affairs Office, 307-739-3393
MOOSE, WY —The Jenny Lake Rangers, Teton Interagency Contract Helicopter, and emergency medical personnel swung into action just after 11:00 a.m. on Saturday, August 22 to assist two separate parties. The first and more serious accident consisted of a party of three climbers attempting to climb to the summit of Teewinot Mountain. Two of the climbers suffered a fatal fall of approximately 200 feet. The two climbers were Tyler Strandberg, 27, originally from Raleigh, North Carolina and Catherine Nix, 28, originally from Port Chester, New York. Both women were residents of Jackson, Wyoming.
At approximately 11:15 a.m. Teton Interagency Dispatch Center received a cell phone call for assistance via 911 from Rebecca Anderson, 26, also of Jackson, Wyoming. Anderson reported that the two other members of her climbing party, Strandberg and Nix, had fallen and were now out of sight. She made repeated attempts to yell down to her companions, but received no reply. Anderson was stuck on a small ledge and could not move to see her companions.
Upon receiving the call, rangers quickly assembled a plan to reach the three climbers. Three rangers were inserted via short-haul to Strandberg and Nix's location, a rocky ledge at an elevation of about 11,500 feet located just above the "Worshipper" and "Idol" rock towers. On arrival, the rangers assessed the condition of Strandberg and Nix, who were both unresponsive after taking an apparent fall of 200 feet. They were pronounced dead on the scene by the rangers in consultation with park medical director Dr. Will Smith.
The rangers then turned their attention to Anderson who was stranded above the scene. Two rangers climbed steep and technical terrain for about an hour to reach Anderson, who was uninjured, and prepared her for an evacuation. She was short-hauled with an attending ranger to the Lupine Meadows Rescue Cache at 4:19 p.m. The remaining ranger then rappelled back down to Strandberg and Nix's location.
The rangers prepared the deceased for evacuation as a second call for assistance came in. Doug Lawton, 45, of Alpine, Wyoming, was hiking on his own in Avalanche Canyon just above Lake Taminah when he accidentally pulled a "suitcase-sized" rock down on himself, injuring his leg. He was able to move a few hundred feet to a more level location where the helicopter landed and evacuated Lawton to the Lupine Meadows Rescue Cache at 5:16 p.m. He was transported by ambulance to St. John's Medical Center in Jackson, Wyoming.
The helicopter returned to Teewinot Mountain to fly the deceased to the rescue cache via long-line where they were transferred to Teton County Coroner Dr. Brent Blue. The two remaining rangers were then flown back to the rescue cache via short-haul.
The three women were attempting to ascend the East Face of Teewinot Mountain. The East Face is the typical route to the summit of Teewinot and also the easiest. It is rated a class 4.0 climb, meaning that it consists of exposed rock climbing but is not considered technical in nature. Though the route is frequently climbed without ropes, the terrain is very steep and good route-finding skills, mountaineering experience, and caution are essential. The climbers were well off the East Face route and in much more difficult technical terrain when the fall occurred. They were not using ropes at the time of the fall and were apparently trying to find the proper route.
About Short-Haul Rescue: Short-haul is a rescue technique where an individual is suspended below the helicopter on a 100 to 200 foot rope. This method allows a rescuer more direct access to an injured party, and it is often used in the Teton Range where conditions make it difficult to land a helicopter in the steep and rocky terrain.
Photo:The summit of Teewinot Mountain as seen from the Teewinot Apex. Credit A. White.
——
Last updated: August 23, 2015