Search Operations for Missing Skiers Suspended Due to Inclement Weather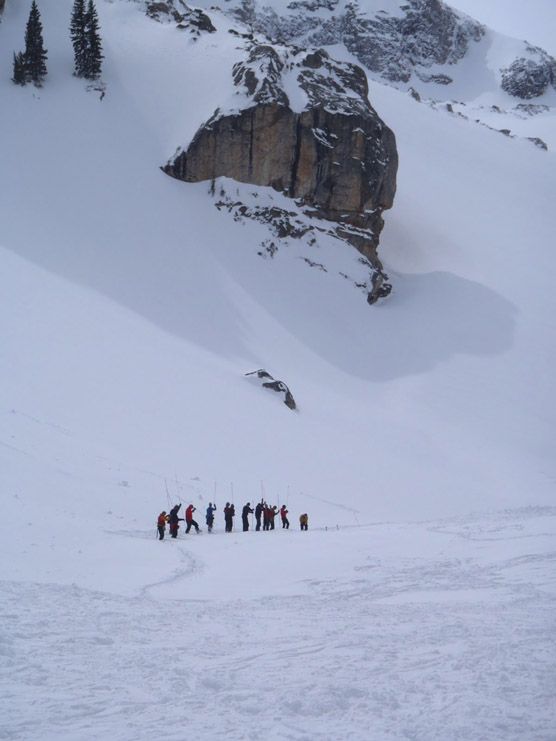 News Release Date:
April 21, 2011
Contact: Jackie Skaggs, 307.739.3393
April 21, 2011
11-20
Grand Teton National Park rangers were forced to suspend the search for missing skiers Walker Pannell Kuhl, age 27, of Salt Lake City, Utah, and Gregory Seftick, age 31 of Columbia Falls, Montana today, April 21, due to adverse weather conditions. The Teton Range and Jackson Hole experienced continual winter-like storms with heavy snow and gusty winds throughout the day. These conditions made it impossible to insert rescue teams and K9 search teams into the Teton backcountry.
The decision to "stand down" rescue teams came fairly early in the day as weather conditions worsened. Similar weather is forecasted for Friday, April 22, so rescue teams will be on standby. Saturday's weather holds more promise and will likely allow for rescuers to resume searching the most probable location where Kuhl and Seftick may be found. That location is a large avalanche debris field in the Garnet Canyon Meadows.
Further information about the ongoing search will be made available as weather allows renewed operations.
Last updated: February 24, 2015