Park Volunteer Harrison Goodall Receives Hartzog Enduring Service Award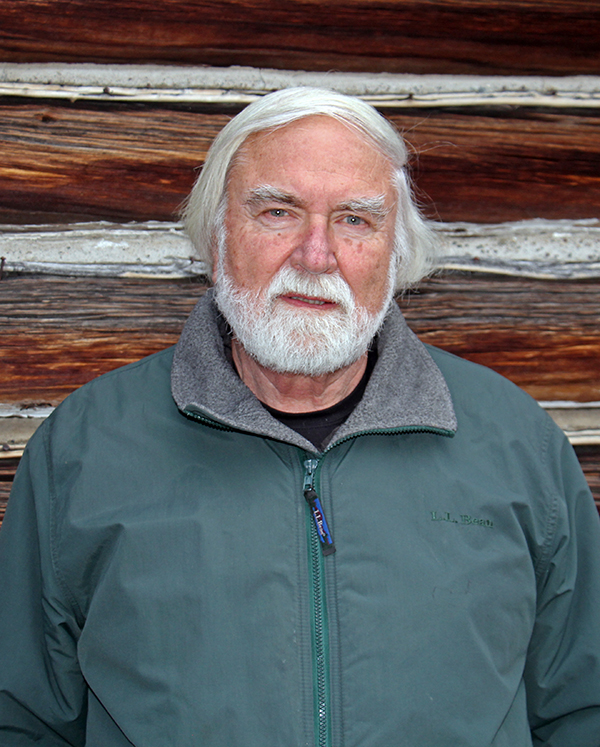 News Release Date:
November 21, 2016
Contact: Public Affairs Office, 307.739.3393
MOOSE, WY — A long-time Grand Teton National Park volunteer has been recognized for his service. Harrison Goodall, a professional building conservator from Langley, Washington, received this year's Hartzog Enduring Service Award for the Intermountain Region of the National Park Service. As a volunteer, Goodall has completed over 135 historic preservation projects in 55 national parks. Over 40 of those projects took place in Grand Teton, where Goodall has volunteered consistently since 1976.  He was recognized for his outstanding volunteer service as a leader of other volunteers and mentor to National Park Service cultural resources staff.  
Deputy Superintendent Gopaul Noojibail presented Goodall with the award. "We owe a huge debt of gratitude to Harrison and the volunteer groups he has led" Noojibail said. "We couldn't do nearly as much as we do without the help and support of volunteers like him."  
Without Goodall's efforts, many of the historic buildings in Grand Teton would be in far worse condition. Over the past four decades he was worked to stabilize historic buildings at Beaver Creek, 4 Lazy F Dude Ranch, Murie Ranch, Bar BC Dude Ranch, and many other historic districts. Goodall's recent efforts have focused on the Mormon Row historic district. In particular, he led a group of volunteers in the stabilization of the iconic T.A. Moulton Barn, which was completed in 2015. The project required great creativity and innovation in the face of limited budgets, one of Goodall's trademarks. He installed a unique waterproof layer under the traditional roofing and built historically compatible braces into the interior that prevent the 100 year old barn from collapsing.  
Much of Goodall's success over the years can be attributed to his ability to lead volunteer groups. He has inspired groups such as the "Michigan Volunteers" to return year after year to work on historic properties in the park. Many of these volunteers arrive with very little carpentry or historic preservation experience, but are able to contribute meaningfully to the project thanks to Goodall's instruction and guidance. Goodall's success with these volunteers inspired this year's establishment of the Grand Teton Hammer Corps, an official volunteer program which provides an opportunity for volunteers to connect with the park's cultural resources while working to preserve them. The new program has grown the impact of volunteers on historic buildings and is a part of Goodall's preservation legacy.  
Reflecting on his service to the park, Goodall said, "I'm honored to be at Grand Teton, to be a part of the preservation process, and do what I can to protect some of its historic buildings."  
The George and Helen Hartzog Awards for Outstanding Volunteer Service are named for former National Park Service Director George B. Hartzog, Jr. and his wife Helen. During his tenure from 1964 to 1972, Director  Hartzog pushed through legislation creating the Volunteers-In-Parks Program. The National Park Service created these awards in their name to honor volunteers' hard  work, draw attention to their vast skills and contributions, and to stimulate development of innovative projects and volunteer involvement.

—NPS—
Last updated: November 21, 2016