One Backcountry Skier Killed & a Companion Seriously Injured in Avalanche on Mount Moran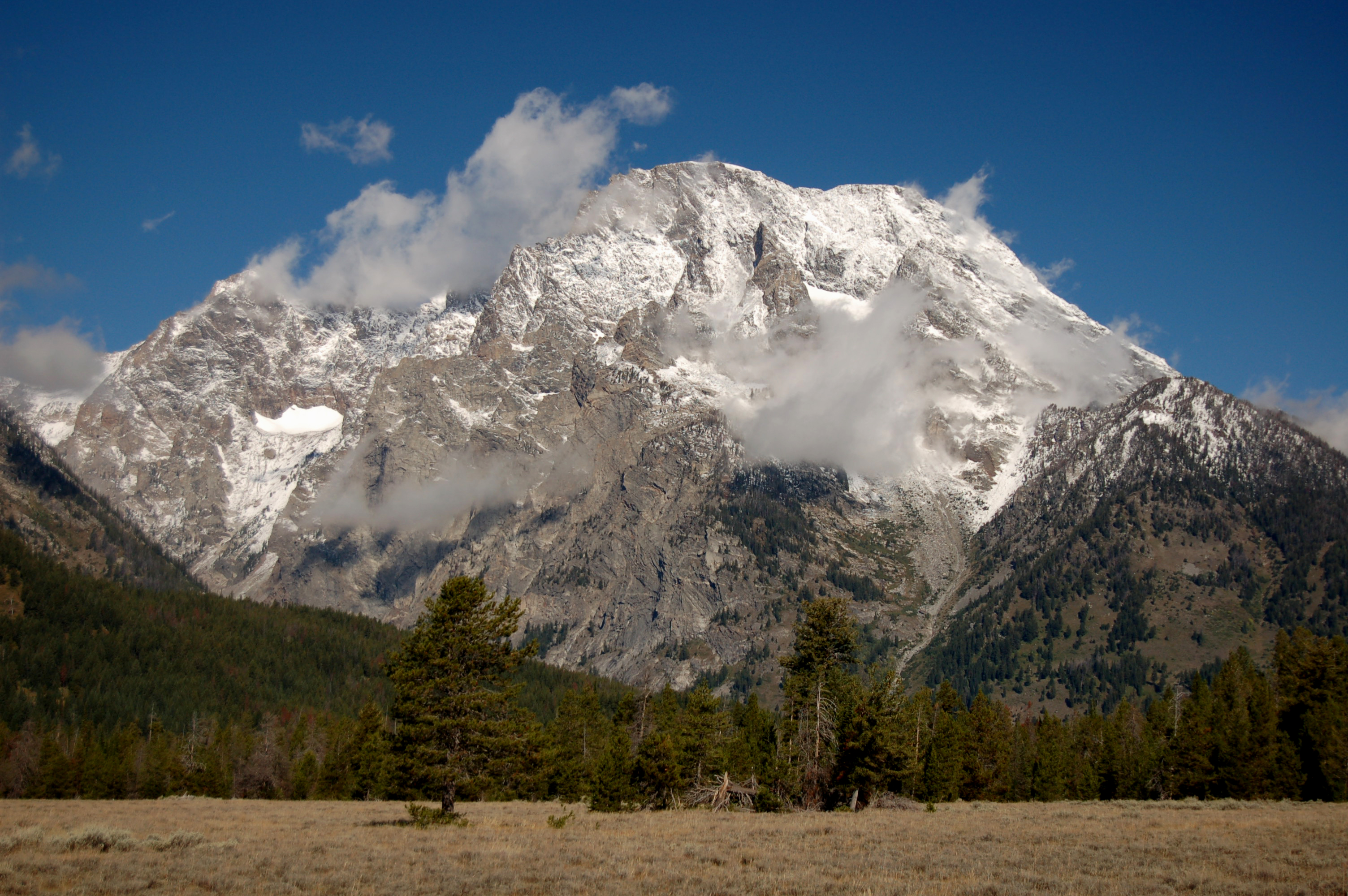 News Release Date:
May 17, 2015
Contact: Public Affairs Officer, 307.739.3393
A team of Grand Teton National Park rangers, emergency medical personnel, Teton County Search and Rescue (SAR) team members and a contract helicopter quickly swung into action Sunday morning, May 17, to rescue four backcountry ski mountaineers who were involved in an avalanche on the northeast face of Mount Moran. Luke Lynch, age 38, of Jackson, Wyoming was killed in the avalanche and one of his companions, Stephen P. Adamson, Jr.,age 42, sustained life-threatening injuries, prompting evacuation by helicopter. Two other companions, Brook Yeomans, age 37, with minor injuries, and Zahan Billimoria , age 37, who escaped injury, were also evacuated via helicopter as continuing avalanche activity and a steady cycle of snow squalls across the Tetons made the multi-staged rescue operation more challenging. All three survivors are local residents of Jackson, Wyoming.
Teton Interagency Dispatch Center received a 911 transfer call from Teton County at 9:30 a.m. and quickly contacted park rangers who immediately initiated a coordinated rescue operation. Because of the remote location on Mount Moran—and the report of multiple injured persons—park rangers quickly staged at, and responded from, the Jenny Lake Rescue Cache located at Lupine Meadows near the base of Teewinot Mountain. Rangers also summoned the Teton County SAR contract helicopter, piloted by Nicole Ludwig of Hillsboro Aviation.
The four ski mountaineers were ascending the steep Sickle Couloir on Mount Moran when a shallow wet slough avalanche released from above. The snowslide swept three of the mountaineers downslope for approximately 500 feet over rock and ice-covered terrain. Billimoria was able to move out of the heavier portion of the debris flow and was not caught in the slide. He quickly descended to his teammates, called 911, and began the difficult task of administering aid to his three companions. Light snowfall on the slopes above continued to cause additional sloughs that repeatedly hit the group, requiring Billimoria to work desperately to move Adamson and Lynch to a safer location. Although injured, Yeomans was able to descend slowly downslope under his own power.
After a slight lull in the recurring snowstorms over the Teton peaks, the Teton County SAR helicopter was able to deliver rescuers to the base of the couloir. A Teton County SAR member was short-hauled to the scene to aid in the evacuation of Adamson, who was receiving emergency care by park rangers on site and getting packaged for airlift from the mountain. Adamson and the Teton County SAR member were both short-hauled directly to the Jenny Lake Rescue Cache where a team of medics and the park's medical director, Dr. Will Smith, provided additional emergency care before Adamson was transported by park ambulance to the Jackson Hole Airport. Upon reaching the airport, Adamson was transferred to a fixed wing air ambulance that flew him to the Eastern Idaho Regional Medical Center in Idaho Falls, Idaho.
The Teton County SAR helicopter subsequently returned to pick up the two other avalanche survivors and transport them out of the backcountry. Additional flights were made to bring out Lynch's body, as well as the remaining park rangers and their rescue gear. All rescue personnel were safely out of the mountains by 3 p.m.
Skiers and climbers should be alert during this time of year for the possibility of wet avalanches. Slides can be shallow, and seemingly benign. However, they have the potential to sweep people off their feet into hazardous terrain below.
Last updated: May 18, 2015