Sue Consolo-Murphy Earns Prominent Award for Work as Natural Resource Manager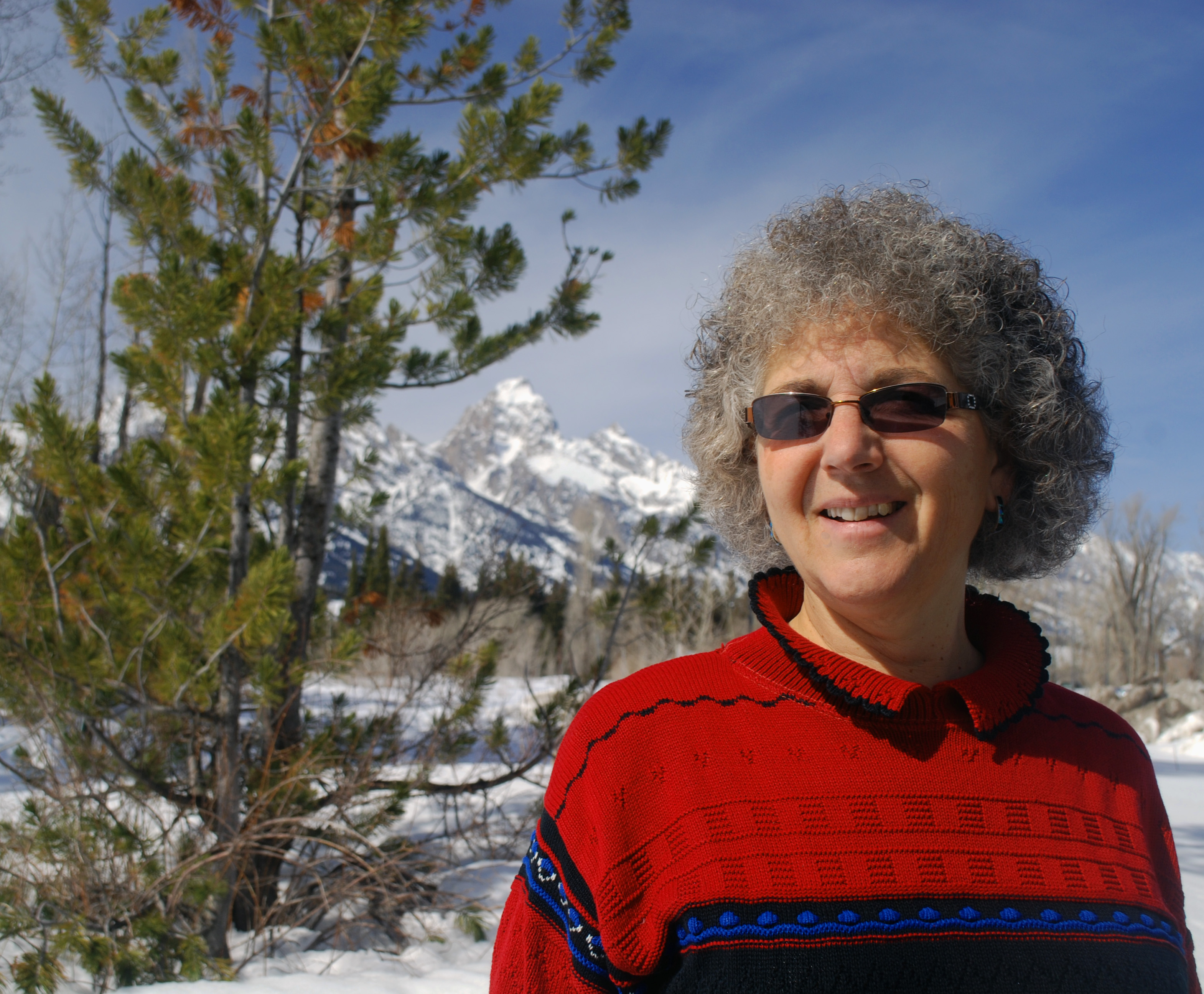 News Release Date:
December 22, 2014
Contact: Public Affairs Office, 307.739.3393
National Park Service (NPS) Director Jon Jarvis announced that Sue Consolo-Murphy, chief of Science and Resource Management at Grand Teton National Park, was selected as recipient of the 2013 Director's Award for Natural Resource Management. This recognition acknowledges excellence in the areas of conservation leadership and resource management and salutes individual accomplishments in natural resource preservation by Park Service employees across the National Park System.
Consolo-Murphy was presented with the 2013 Director's Award for her oversight of complex complex natural resource programs and for her work in an environment of focused concerns for key park resources. Consolo-Murphy, who in 2008 was the NPS Intermountain Region's winner in the same category, was recognized again at the regional and now national level for her work in four key resource areas:
Restoration of aquatic and terrestrial ecosystems in Grand Teton

Innovative use of partnerships to get research and resource management projects completed

Support of ecosystem-level monitoring and resource management through work with four significant cooperators: the 

Greater Yellowstone Inventory and Monitoring Network

, 

Greater Yellowstone Coordinating Committee

, 

Interagency Grizzly Bear Committee

, and

Great Northern Landscape Conservation Cooperative

Groundbreaking resource management in climate change research, adaptation planning, and communication and social science.
Consolo-Murphy is also universally recognized by her peers as a consummate professional, supportive mentor, and ardent advocate for resource stewardship.
Initiatives leading to Consolo-Murphy's selection for this national award include: development of partnerships to complete the removal of two diversion dams to improve fish passage on tributaries of the Snake River; creation of a comprehensive mapping project of Grand Teton National Park's trail system to assess conditions and impacts by horse and user-created trails; support for research on climate change effects in Grand Teton National Park;contributions to the cooperative Greater Yellowstone Science and Learning Center with online reference products for researchers and educational institutions; oversight of research leading to the designation of the nation's first wildlife migration corridor to protect pronghorn antelope; and guidance and fund-raising efforts to support wolf research and monitoring, as well as other wildlife research programs.
In acknowledging Consolo-Murphy's achievements, Grand Teton National Park Superintendent David Vela said, "I applaud Sue and her abiding commitment toward making science-based decisions and creating adaptive and cooperative approaches to resource management. Efforts and outcomes by Sue and her staff in the preservation of natural and cultural resources within Grand Teton are exemplary."
Consolo-Murphy, a 35-year veteran of NPS and graduate of the University of Wyoming, has been science and resources chief at Grand Teton National Park since 2003. She began her Park Service career in 1975 as a seasonal employee at Rocky Mountain National Park in Colorado. After working seasonally at Muir Woods National Monument in California, she worked permanently with the U.S. Forest Service's Wasatch National Forest in Utah and for the NPS Appalachian National Scenic Trail Land Acquisition office.She worked summers at Yellowstone National Park while pursuing her master's degree at the University of Montana's School of Forestry in Missoula. Consolo-Murphy then worked 16 years at Yellowstone as a biologist, editor of Yellowstone Science and other resource publications, and cultural resource program manager, before moving to Grand Teton 11 years ago.
Last updated: February 24, 2015