Temporary Closure of Moose-Wilson Road Lifted due to Change in Grizzly Bear Activity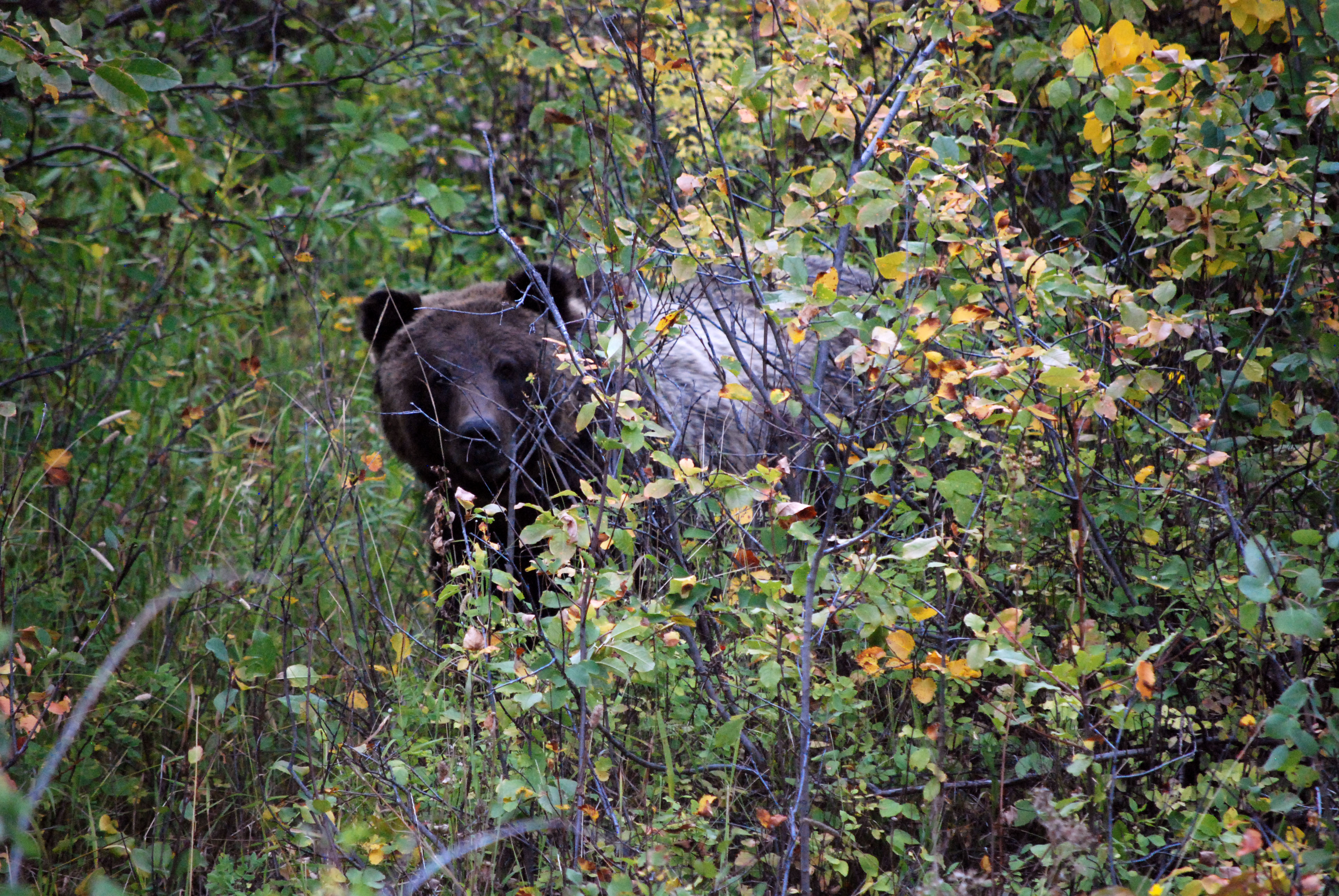 News Release Date:
September 19, 2014
Contact: Public Affairs Office, 307.739.3393
The public closure of the Moose-Wilson Road within Grand Teton National Park was lifted as of 5 p.m. Friday, September 19, because the male grizzly bear that was frequenting this area over the past week appears to have moved to a new location away from the roadway and into the general vicinity of the Snake River floodplain, just east of the Moose-Wilson Road. Vehicles and bicycles may again use the roadway between Death Canyon Road junction and the Teton Park Road junction near the Craig Thomas Discovery &Visitor Center in Moose.
A male grizzly bear was first observed on the Moose-Wilson Road on Wednesday, September 10th as it began to forage on the abundant berries of the hawthorn and chokecherry bushes that line the roadway.While the grizzly bear has temporarily moved away from the roadway itself, it may return at any time, requiring a renewed closure for resource protection and public safety.
Park biologists and members of the park's Wildlife Brigade will closely monitor the grizzly bear's activity throughout the weekend and manage any traffic jams that may result from the presence of bears (black or grizzly) in this area of the park.As conditions evolve, it is entirely possible that Superintendent David Vela may call for renewed closures of the Moose-Wilson Road as a necessary step to protect both bears and visitors.
Park managers and biologists believe road closures may occur intermittently over the next several weeks until the seasonal berries are no longer an attractant to bears. They appreciate the understanding and patience of park visitors and local residents as this situation may require flexible management decisions.
Last updated: February 24, 2015