Closure of Moose-Wilson Road Initiated due to Grizzly Bear Activity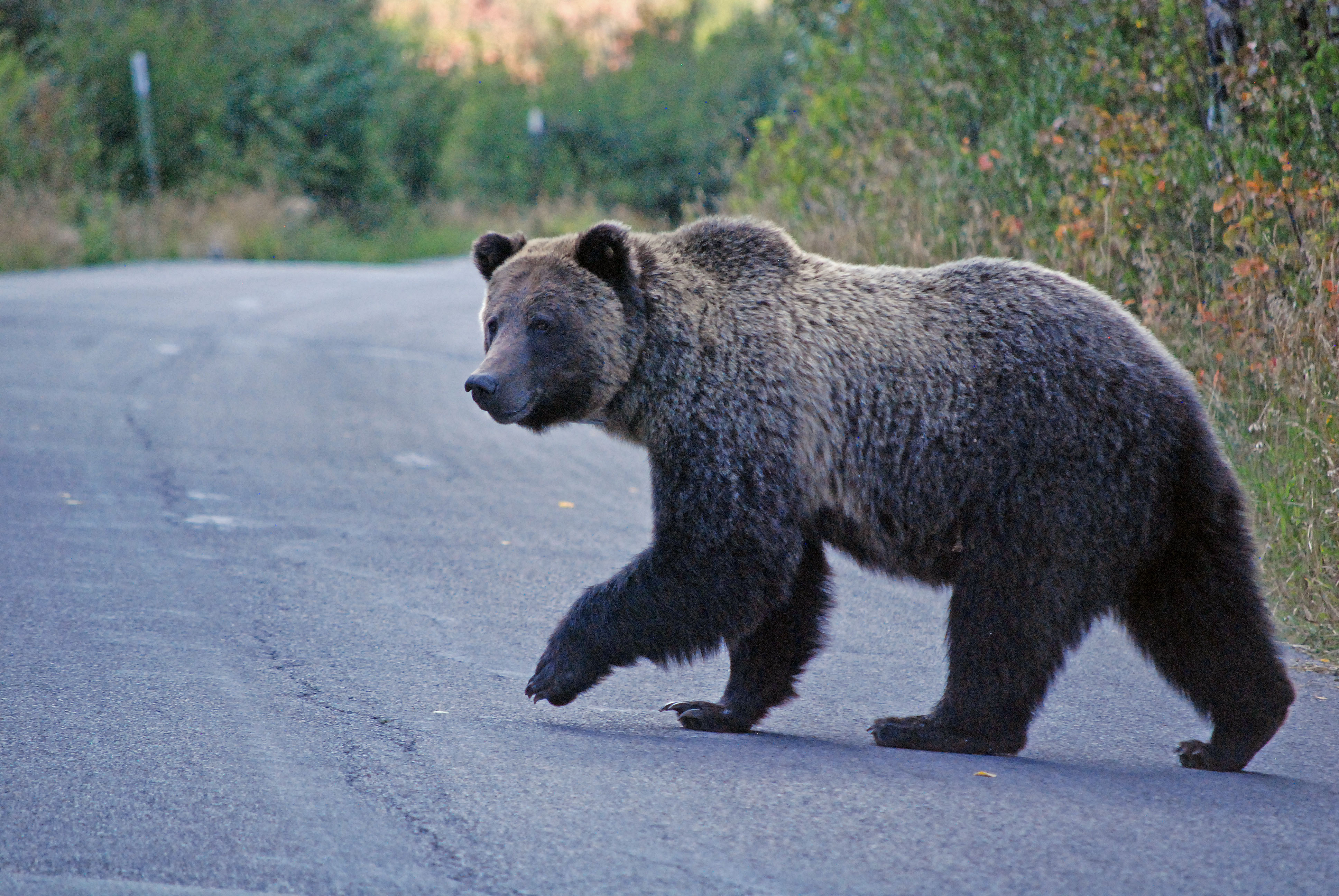 News Release Date:
September 10, 2014
Contact: Public Affairs Office, 307.739.3393
A temporary closure of the Moose-Wilson Road went into effect today, September 10, at 11 a.m. due to grizzly bear activity both on and near the roadway. In the coming weeks, visitors and local residents may encounter intermittent closures of the Moose-Wilson Road as bears (black and grizzly) seek out the abundant berries on the chokecherry and hawthorn bushes that flank this park road.
To ensure that bears can use an important seasonal food source without disruption—and to provide for visitor safety—the Moose-Wilson Road closure will continue until grizzly bears move away from the area. This road will re-open as soon as possible, after bears leave. Law enforcement and science and resource management personnel will regularly patrol the area, monitor bear activity, and enforce the closure.
The Moose-Wilson Road is closed to vehicles, including bicycles, from the Death Canyon trailhead access road to the intersection with the Teton Park Road by the Craig Thomas Discovery &Visitor Center. The Laurance S. Rockefeller Preserve and Death Canyon trailhead will remain open beginning September 11, at 8 a.m.These destinations can be accessed from the south via Highway 390.
Similar closures of the Moose-Wilson Road have been periodically implemented since 2011 when multiple grizzly bears began to frequent this area during the fall berry season. Because of its narrow surface lined with dense vegetation, hillsides and wetlands, the Moose-Wilson Road does not allow for a safe distance between people and bears. These factors create situations where both may be at risk for injury, making it necessary to close the road whenever bears are foraging along the roadway.
Local residents and park visitors are advised to plan ahead and use an alternate route since the temporary closure prevents the ability to make a 'through trip' on the Moose-Wilson Road. To alert travelers of the road closure, signs are in place on Wyoming Highway 390. Signs are also placed near the junction of the Teton Park and Moose-Wilson roads to alert motorists heading south to Teton Village from Moose.
Rangers remind park users to "Be Bear Aware," as these animals and other wildlife are active throughout Grand Teton National Park. Visitors are required to maintain a distance of at least 100 yards from grizzly bears. As an added safety measure, individuals venturing in the park's backcountry should always carry bear spray, as well as make noise and travel in groups of two or more people.
Last updated: February 24, 2015