Search Underway for Missing Person Aleksandr Sagiev
Date:
August 20, 2014
Contact:
Public Affairs Office, 307.739.3393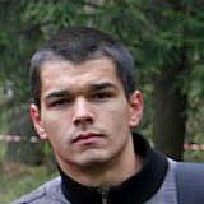 Teton County Sheriff's Office and Grand Teton National Park initiated a unified command action to coordinate a County/Park searchfor a missing person today, August 20. Aleksandr Sagiev, age 21, of Russia was last seen at 1 pm on Sunday, August 17 in Moose, Wyoming using his cell phone near the bar at Dornan's Pizza &Pasta Restaurant.
Aleksandr Sagiev has black hair and brown eyes, stands approximately 5'7" tall and weighs 155 pounds. When last seen, Sagiev was wearing tan shorts and a camouflage shirt. He may also be wearing a metallic blue jacket with the words "Sochi" on it.
If anyone has information regarding Sagiev's whereabouts, please contact Teton Interagency Dispatch Center at 307.739.3301.
Last updated: February 24, 2015