Moose-Wilson Corridor Comprehensive Management Plan Preliminary Alternatives Open for Public Review for 30 Days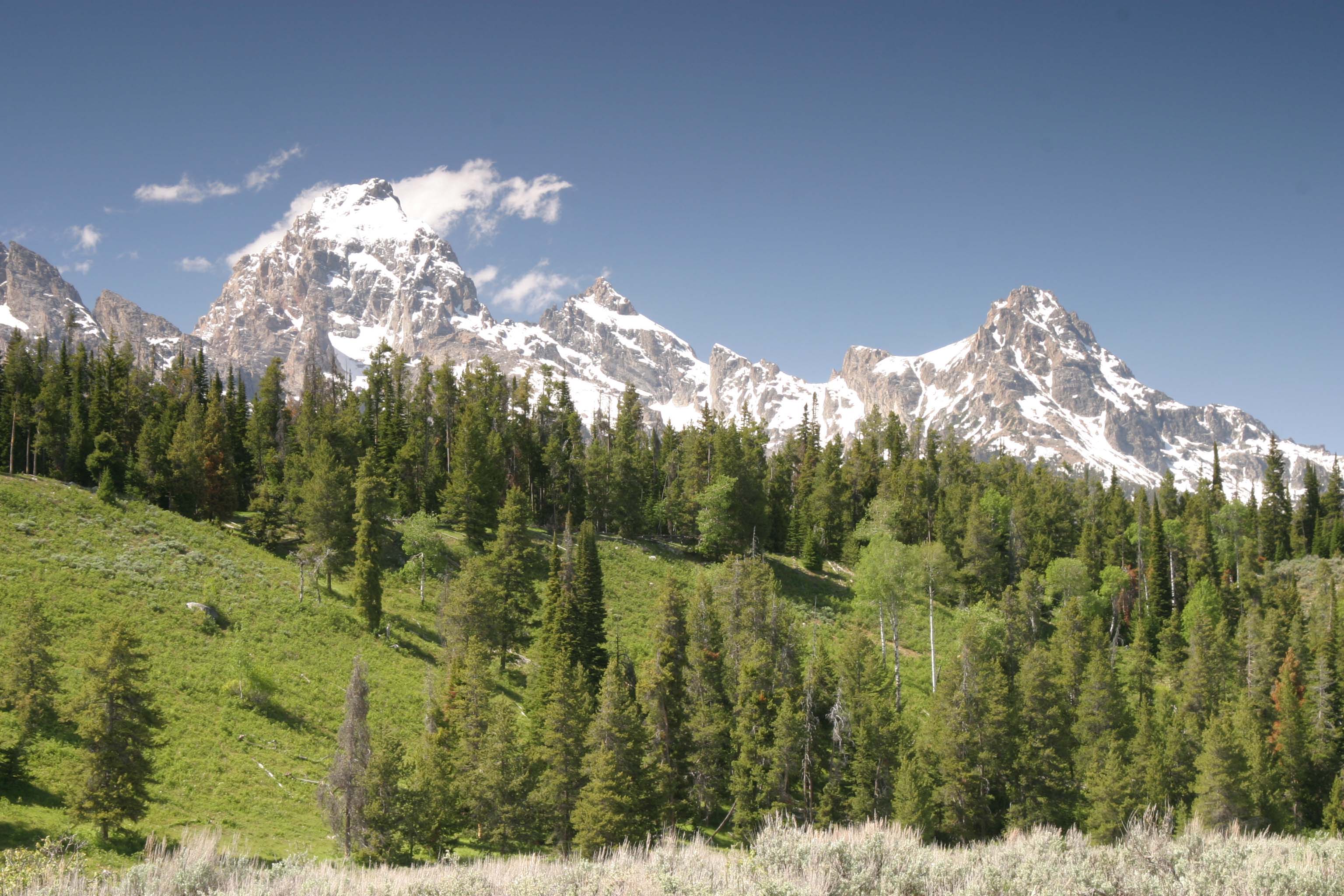 News Release Date:
August 15, 2014
Contact: Public Affairs Office, 307.739.3393
The National Park Service (NPS) has developed a suite of preliminary alternatives for managing the Moose-Wilson corridor within Grand Teton National Park. Preliminary alternatives for the Moose-Wilson Corridor Comprehensive Management Plan and Environmental Impact Statement (Moose-Wilson Corridor Plan/EIS) will be available for public review and comment from August 15 through September 15, 2014. To provide a chance to gain broader understanding of the preliminary alternatives, a public open house will take place Thursday, August 28, from 4 pm to 7 pm at the Teton County Library auditorium in Jackson, Wyoming.
An NPS interdisciplinary team has identified four preliminary alternatives as the next step in the development of a draft Moose-Wilson Corridor Plan/EIS.Interested persons will be given an opportunity to review and comment on these preliminary alternatives at the public open house and online. This step is not a procedural requirement of the National Environmental Policy Act (NEPA) process. However, park managers believe it is an important part of the planning effort to allow for greater public participation and transparency in determining the future of the Moose-Wilson corridor.
"These preliminary alternatives serve as conversation starters and they represent a variety of possible actions that may be included in the long-term management framework for this special part of Grand Teton National Park," said Superintendent David Vela."We have not yet identified a preferred alternative, and we look forward to obtaining public input on the preliminary alternatives to help us refine them for the draft Moose-Wilson Corridor Plan/ EIS."
The preliminary alternatives include a no-action alternative and three action alternatives that seek to resolve issues of concern through a range of reasonable options. Elements of the preliminary alternatives will be used to build an NPS preferred alternative for the draft Moose-Wilson Corridor Plan/EIS, which will be available for public review and comment in 2015. An informative newsletter is online at https://parkplanning.nps.gov/MooseWilson.
Public comments may be submitted by September 15, 2014 online or by mail to: Grand Teton National Park, Attn: Moose-Wilson Planning Team, PO Box 170, Moose, WY 83012.
In addition to the development of preliminary alternatives, Grand Teton National Park contracted for visitor use studies to be conducted by Utah State University and Pennsylvania State University. These studies are currently underway to gather social science information and visitor use data that will further inform the planning process and help refine management alternatives.Fieldwork on these studies will conclude this fall.
The Moose-Wilson Corridor Plan/EIS originated from an increasing need to establish management strategies and a long-term vision to ensure protection of significant park resources and values within the corridor—an exceptional and unique expanse located in Grand Teton National Park. The Moose-Wilson corridor consists of a seven-mile quaint country road and numerous destinations accessed by this winding road. Destinations include the Murie Ranch, the Laurance S. Rockefeller Preserve, and the Death Canyon and Granite Canyon trailheads. Changes such as increased vehicle traffic and congestion, bicycling, human/wildlife interactions, and impacts from expanding visitor use prompted the need to take a comprehensive and science-based look at key issues affecting the exceptional corridor and analyze ways to appropriately reduce adverse impacts to natural and cultural resources found within this special area of the park.
Public scoping was conducted for 60 days from December 6, 2013 to February 6, 2014, and 187 people attended an open house in January 2014 to gain a better understanding of the planning effort and provide comments. In addition, 1,007 individual correspondences were received from over 30 different states. Those comments were used to help develop the preliminary alternatives now available for public review.
Last updated: February 24, 2015