Fee-Free Day to Celebrate 98th Anniversary of the National Park Service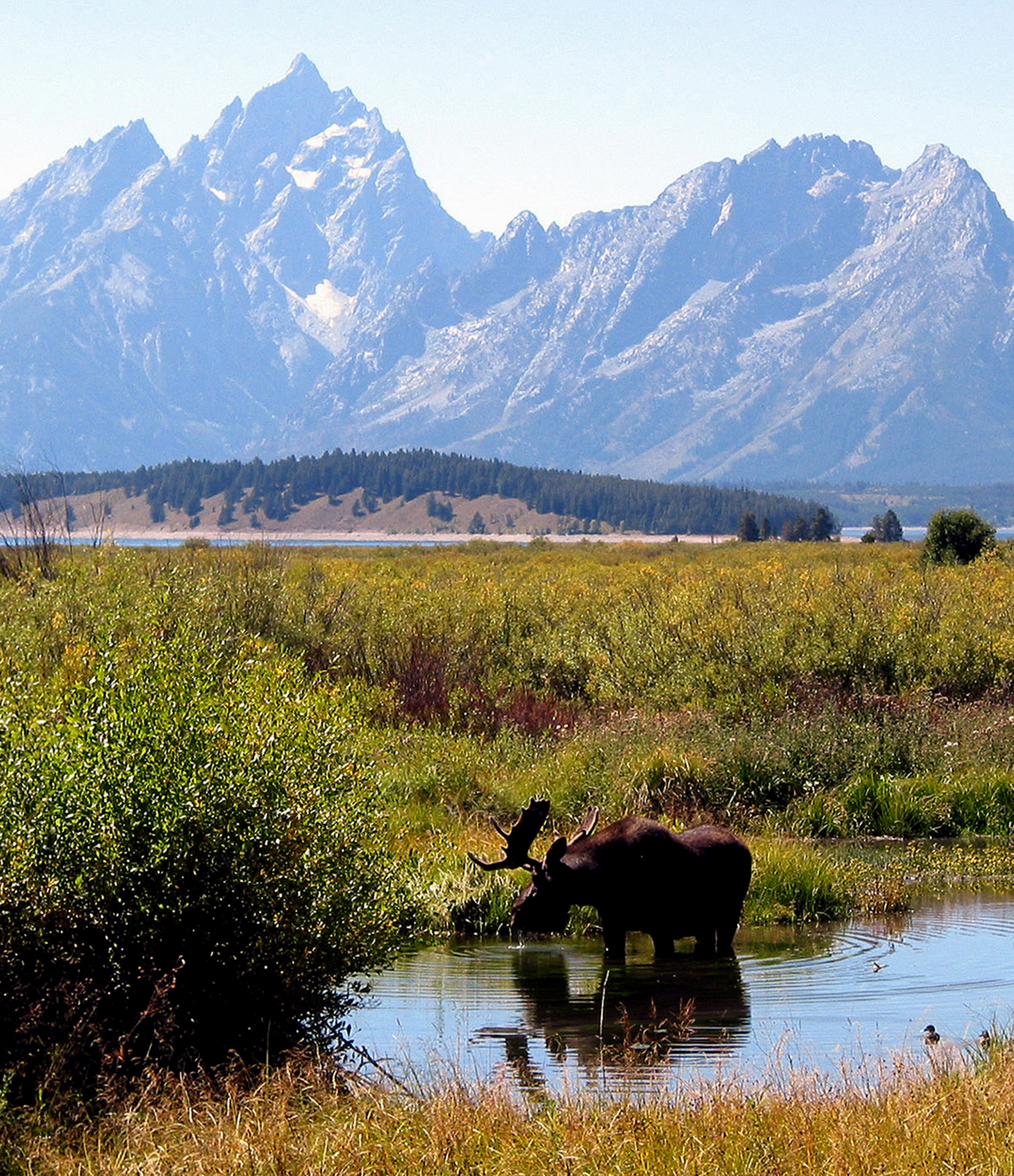 News Release Date:
August 14, 2014
Contact: Public Affairs Office, 307.739.3393
In celebration of the 98th anniversary of the National Park Service, all 401 national park units—including Grand Teton National Park—will waive entrance fees on Monday, August 25, 2014. The fee for a private, non-commercial vehicle to Grand Teton and Yellowstone National Parks normally costs $25 for seven days. Park officials encourage visitors and local residents to take advantage of this fee free opportunity to explore Grand Teton and enjoy late summer activities from hiking, biking and boating to wildlife watching and photography.
To help celebrate this special day, birthday cake will be served at 12 noon at each of the park's visitor centers: Laurance S. Rockefeller Center, Craig Thomas Discovery &Visitor Center, Jenny Lake, and Colter Bay.
In addition, a full suite of educational programs are taking place throughout the park. 
These programs include:
·8:30 a.m. Inspiration Point Hike from the Jenny Lake Visitor Center
·9:00 a.m. Taggart Lake Hike
·9:30 a.m. Explore the Preserve Hike at the Laurance S. Rockefeller Preserve
·1:00 p.m. Swan Lake Hike from the Colter Bay Visitor Center
·2:30 p.m. A Walk into the Past at the Menor's Ferry Historic District, including a ferry ride across the Snake River
A traditional guitar sing-along and evening program will take place at 9:00 p.m. at the Colter Bay amphitheater. This free public program is titled, "For Future Generations: The story of America's National Parks."
As an added bonus, the Grand Teton Association is offering 10% off all items sold at bookstores located in park visitor centers on Monday, August 25th.
Visitors are reminded that the fee waiver applies to entrance fees only and does not affect use fees for camping or boating. For more information on fee-free opportunities in national park units around the country, please visit www.nps.gov/findapark/feefreeparks.htm.In addition to the August 25th fee waiver, Grand Teton will also allow free entry on September 27 (National Public Lands Day) and November 11 (Veteran's Day).
As part of the National Park Service's Founder's Day, visitors are invited to share their national park experiences with others through a special website, at https://www.nps.gov/aboutus/npsbirthday.htm.
On August 25, 1916, President Woodrow Wilson signed the National Park Service Organic Act that established, through congressional legislation, a new agency with a mandate "to conserve the scenery and the natural and historic objects and wild life therein, and to provide for the enjoyment of the same in such manner and by such means as will leave them unimpaired for the enjoyment of future generations." Today, the National Park Service cares for 401 sites throughout America, each providing recreational and educational opportunities while preserving our Nation's heritage. These special places also provide valuable insight into our shared natural and cultural history. The National Park Service will celebrate its centennial in 2016.
Last updated: February 24, 2015