Snowboarder Dies from Traumatic Injuries on Teewinot Mountain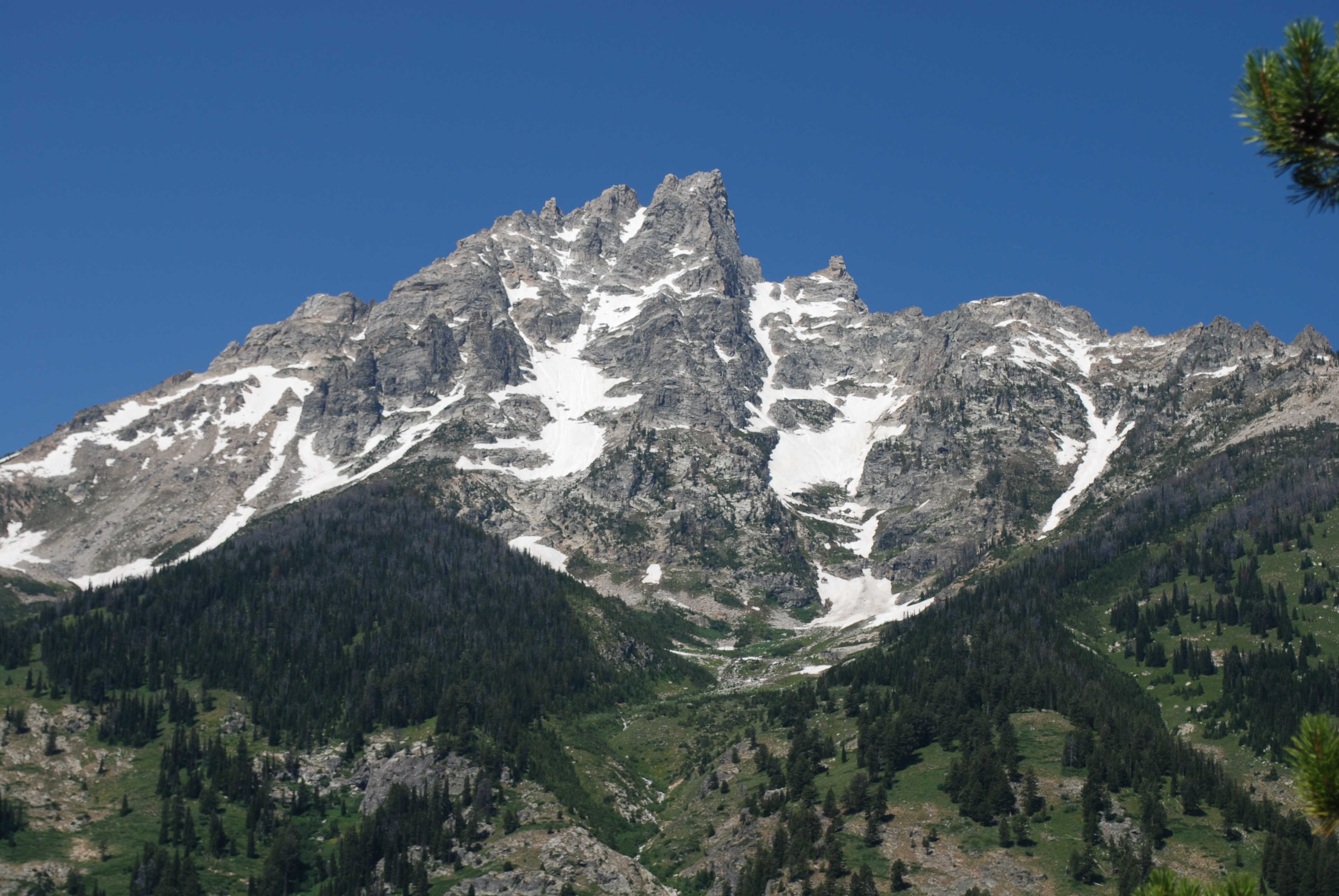 News Release Date:
May 6, 2014
Contact: Public Affairs Office, 307.739.3393
A  backcountry snowboarder died in Grand Teton National Park on Monday, May 5th, likely from the traumatic injuries he sustained during a 1,500 foot fall on Teewinot Mountain that morning. Joseph Lohr, 24, from Anchorage, Alaska, and two companions had summited the 12,325-foot mountain around 10 a.m. and were descending the snow-covered peak on snowboards and skis when the accident occurred.  
Lohr's partners made an emergency call for help via cell phone soon after they reached their friend, who lay unconscious but breathing on a steep slope of Teewinot's eastern flank. Lohr's companions worked continually to keep him warm and breathing while awaiting rescue.  
Upon receiving the emergency call, park rangers immediately mobilized a response and summoned a helicopter from Ogden, Utah to assist with the rescue operation. A hasty team of rangers skied 3,000 vertical feet up the eastern flank of Teewinot Mountain to reach Lohr and assist with emergency medical care while preparing him for transport. When the ship arrived around 3 p.m., snow squalls, high winds and low visibility prevented an aerial rescue attempt.  
Lohr died from his injuries at 4 p.m., not long after park rangers arrived on scene.  
One park ranger assisted Lohr's companions to the valley floor, while the remaining rescue personnel used a litter, ropes and pulleys to move the Lohr's body to a less hazardous area down the mountain slope. Due to hazardous snow conditions and waning light, rescuers secured the rescue litter on the mountain for the evening and returned to the valley floor approximately 10 p.m. Rescuers returned to the mountain on Tuesday morning to retrieve Lohr's body. 
Although most recently a resident of Salt Lake City, Lohr was in the process of moving to Jackson. His parents happened to be in the valley on a visit and were present for much of the park's rescue effort on Monday and recovery mission on Tuesday. According to his father, Lohr and his companions were all experienced backcountry snowboarders/skiers, who knew how to handle themselves well in such mountainous terrain. Lohr was wearing a helmet at the time of the accident. 
Teewinot Mountain is a popular destination for both backcountry skiers and climbers. The mountain contains several steep snowfields that can present a real challenge to those who seek to explore them. Rangers remind backcountry users to be prepared for the unexpected and carry appropriate emergency gear. Inclement weather, access to rescue aircraft, and mountain conditions—such as an unstable snowpack—may prevent a timely rescue, and backcountry users must be prepared to take care of themselves, first and foremost, in the event of an emergency situation.  
"Our heartfelt condolences go out to Joseph Lohr's family and friends, "said Grand Teton National Park Superintendent David Vela. "The park's rescue personnel made every effort to tend to Joseph's injuries and get him off the mountain and transported to the appropriate medical facility," added Superintendent Vela. "Sadly, this marks the first fatality in the park's backcountry for the 2014 season."
Last updated: February 24, 2015