Go Wild for National Parks & Join a Junior Ranger Program during National Park Week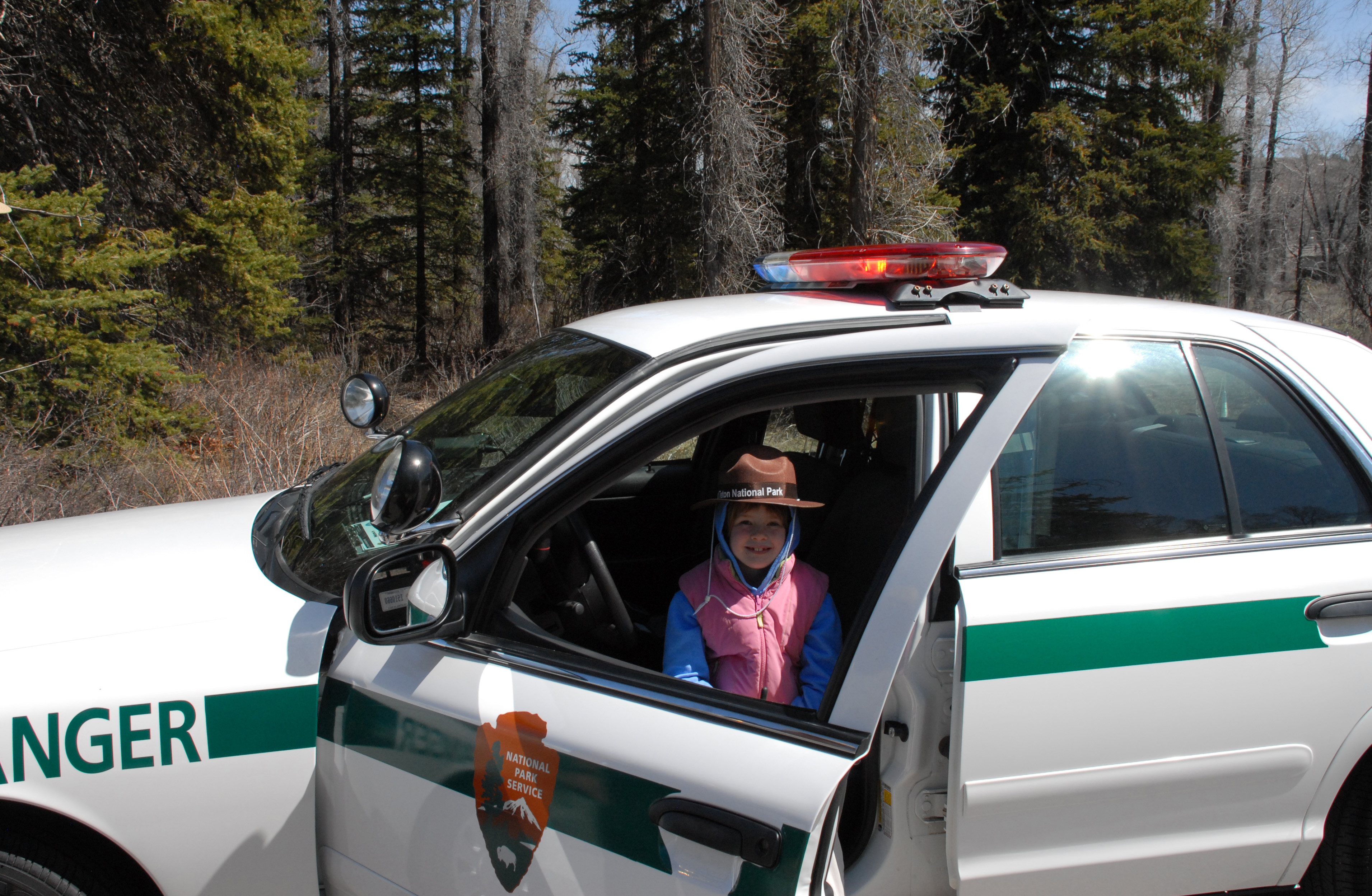 News Release Date:
April 14, 2014
Contact: Public Affairs Office, 307.739.3393
National Park Week begins Saturday, April 19, making this a wonderful time for an early season getaway to experience the wonders of Grand Teton National Park and the John D. Rockefeller, Jr. Memorial Parkway. Visitors will get free park admission on April 19 and 20, and can participate in special National Junior Ranger Day programs on Saturday, April 26. Join us for fun and free activities for the whole family, starting this weekend.  
The theme for this year's National Park Week invites visitors to Go Wild! for history, nature, culture, wildlife, and fun in America's national parks. "National Park Week is a great time to discover the diverse wildlife, iconic landscapes, vibrant culture, and rich history found in our national parks," said National Park Service Director Jonathan B. Jarvis. "Every park offers a different experience so I invite everyone to join the celebration and get to know a park. And to get the party started, all national parks will have free admission on April 19 and 20." The entry fee for a private, non-commercial vehicle to Grand Teton and Yellowstone national parks normally costs $25 for seven days. 
National Park Week wraps up with a celebration of National Junior Ranger Day on Saturday, April 26. Free events will take place at the Craig Thomas Discovery and Visitor Center (CTDVC) in Moose and children who participate in at least three of the activities will earn a Junior Ranger badge or patch. From 11 a.m. to 2 p.m., families can explore rescue vehicles and equipment used in park operations including fire engines, ranger patrol cars and snowplows. Visitors are also invited to: participate in physical games testing their skills in an obstacle course; compete against the natural abilities of wildlife in Animal Olympic Games; listen to tales about Grand Teton in the story corner; touch animal furs, feathers and bones or dress up in a real ranger uniform; and spring into fitness with St. John's Medical Center Wellness Services staff. Bird handlers from the Teton Raptor Center will be present from 11 a.m. to 1 p.m. to provide information and demonstrations with live birds of prey.  
Junior Ranger Day is made possible in part with funding by the park's long-time partner Grand Teton Association (GTA), who will offer a 15 percent discount in the CTDVC bookstore. Participants can buy educational materials, books and other merchandise like videos, posters, and plush animals by using this special discount. 
Thanks to the GTA, free shuttles will also be available to transport families from Jackson to the CTDVC for the Junior Ranger Day events. Space on the shuttles will be limited and available on a first-come, first-served basis. 
For more information about Junior Ranger Day activities or about the free shuttle service, please call the CTDVC at 307.739.3399. 
Additional information about National Park Week, including a list of nationwide events can be found online at www.nationalparkweek.org.
Last updated: February 24, 2015