Grand Teton Association & Former Park Superintendent Mary Gibson Scott Honored at APPLConference
Date:
March 5, 2014
Contact:
Public Affairs Office, 307.739.3393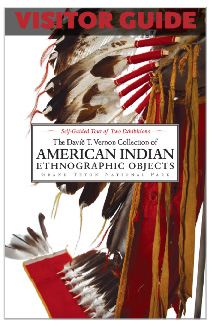 Recently retired Grand Teton National Park Superintendent Mary Gibson Scott received APPL's 2014 Agency Partner of the Year award in recognition of her efforts to thoroughly integrate partnerships into the successful management and operations of a public lands site. Scott was noted for consistently emphasizing the critical importance of park partners to the National Park Service mission, for elevating partnerships through both large-scale projects and daily operations, and for working with the Grand Teton National Park Foundation to develop a $13M public-private partnership project to renovate the Jenny Lake area to highlight the NPS' 2016 Centennial. Scott was also recognized for treating partners like one of the park's own operational divisions. Under Scott's leadership, partnerships in Grand Teton National Park reached a new level of excellence, according to the award citation. 
Grand Teton Association (GTA), Grand Teton National Park's partner organization of 77 years, and Mary Gibson Scott, former park superintendent, received noteworthy awards at the recent Association of Partners for Public Lands (APPL) conference in Albuquerque, New Mexico. Several APPL awards honored the outstanding people, programs and products associated with public lands partnership organizations. These organizations assist public land management agencies and through their work, they enrich the experiences of millions of visitors who enjoy America's outdoors.
Grand Teton Association won several categories in the Media Awards, which represent the best publications and projects among all national parks and public land agencies across America. The awards earned include:

VISITOR GUIDES
David T. Vernon Collection of American Indian Ethnographic Objects
 THEME RELATED ITEMS
David T. Vernon Collection Earrings 
PROGRAMS AND PROJECTS
Honorable Mention
Plein Air for the Park
 MULTI - MEDIA OUTREACH
From Valley to Peak Video Series
Grand Teton Association & Grand Teton National Park Foundation
Honorable Mention
Living with Wildlife
Honorable Mention
Website Design and Development
"Congratulations to all of our award recipients for the excellent work they do to communicate what is special about our nations' public lands," stated APPL. "Creative approaches, high quality content and attractive designs delivered an impressive array of products and programs that reflect the diversity of these exceptional places, as well as the variety of visitors who come from across America and around the world to experience them." APPL added, "We also commend the agency partners who provide the products and resources that enable and support the work of the nonprofit public land partner community. All of these efforts help to engage the public and enable visitors to better understand, appreciate and care for America's public lands."
Last updated: February 24, 2015