Centennial Celebration Planned to Commemorate the T.A. Moulton Barn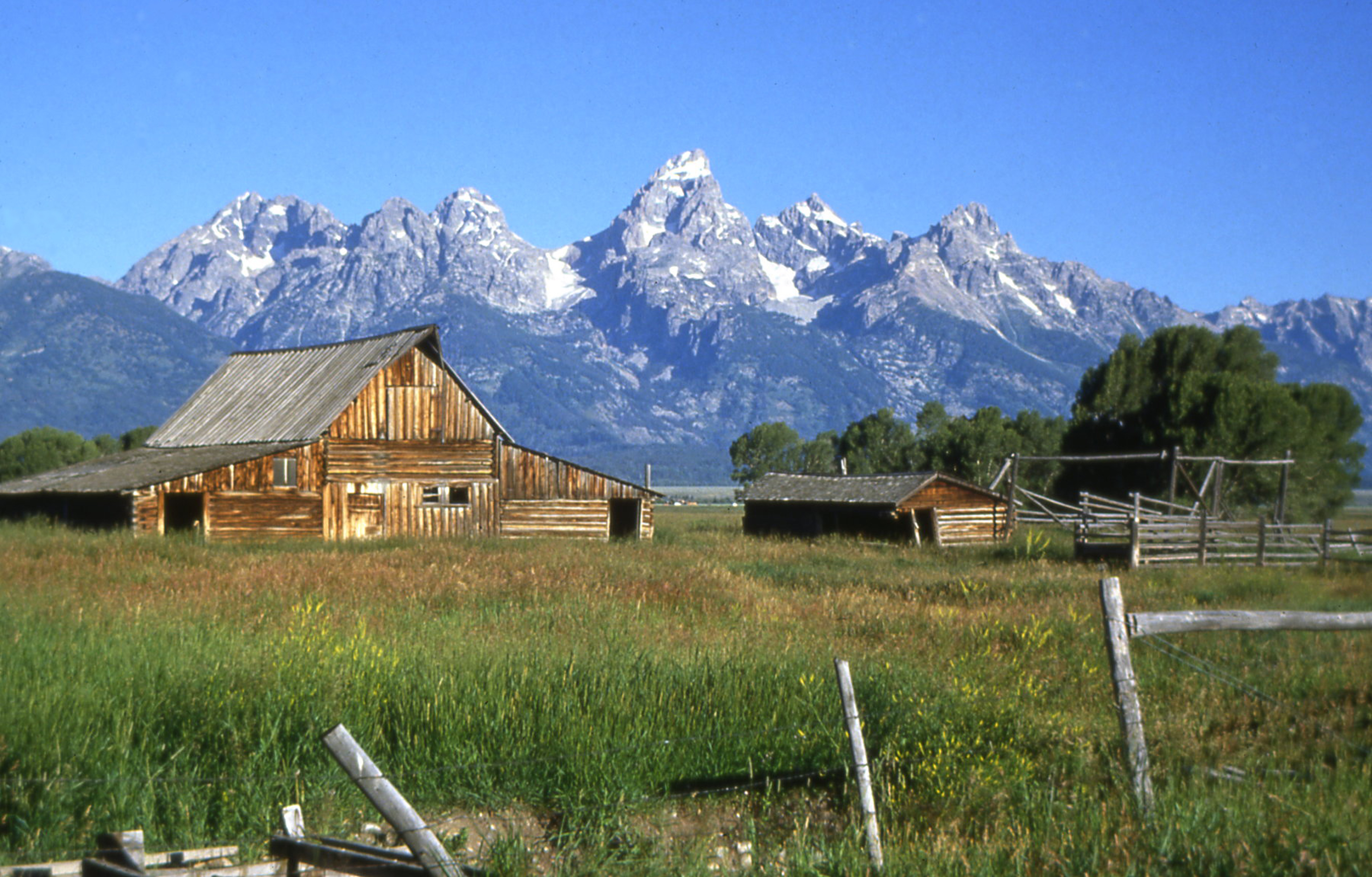 News Release Date:
July 5, 2013
Contact: Public Affairs Office, 307.739.3393
Superintendent Mary Gibson Scott and her staff will join Moulton family members and friends, as well as artists and history aficionados, to celebrate a milestone: the 100th anniversary of the Thomas Alma Moulton barn on Mormon Row in Grand Teton National Park. A series of activities that include remarks by national park, state and local officials will take place on Saturday, July 20, 2013, from 9 a.m. to 1 p.m. 
As part of the day's events, remarks will be made at 12:30 p.m. by Superintendent Mary Gibson Scott, Mayor Mark Barron, County Commissioner Paul Vogelheim, Jerry Moulton, T.A. Moulton's grandson, and Sara Needles, the cultural resources administrator for Wyoming State Parks & Cultural Resources. Other activities planned for the day include story-telling by author Ken Thomasma, oral history chats by  Jackson Hole Historical Society and Museum, walking tours by veteran historic preservation specialist Harrison Goodall, music by John Sidle, and a quick-draw contest for children. A concurrent celebration open to the public and hosted by descendants of T.A. Moulton on their adjoining ranch will include raffles and a silent auction. All proceeds from the family event will benefit a T.A. Moulton Barn Centennial Preservation Fund managed by the Grand Teton National Park Foundation and the Grand Teton Association.   
Parking will be extremely limited on Antelope Flats Road and Mormon Row. Consequently, everyone wishing to attend the centennial activities should park and ride. Buses will shuttle people to and from the Mormon Row venue with a start from the parking lot near the Moose Post Office. This shuttle service is free and will run from 8:45 a.m. through 2 p.m. Attendees are advised to be prepared for a day in the sun and bring sunscreen, sun hats, shade umbrellas and water. 
Thomas Alma's son, Clark Moulton, often said, "If I had a nickel for every picture that was taken of that barn, I'd be rich." Therefore, preceding the July 20 events, the Jackson Hole Historical Society & Museum (JHHSM) is hosting a fundraiser for future restoration work through a public art show called "A Nickel for the Barn." The JHHSM recently called upon all artists—amateur and professional—to submit original art with images of Mormon Row for a public exhibit. All proceeds will go to the T.A. Moulton Barn Centennial Preservation Fund.  Installation of submitted pieces took place July 1 at the JHHSM building on North Cache in Jackson. The artwork is on display and for sale until July 21. All pieces will then be moved to the Craig Thomas Discovery and Visitor Center in Moose for a second show from July 22-August 4. 
First built in 1913 as a flat-roofed shelter for horses, the modest T.A. Moulton barn was capped with its now-famous gabled roof some years later. Today, this treasured icon catches the eye of photographers and artists, as well as the interest of wedding parties, who wish to savor a bit of the Old West that embodies Jackson Hole and Grand Teton National Park.   
For more information about the T.A. Moulton barn and life on Mormon Row, along with historic photos, please visit the Web at www.themoultonbarn.com.
Last updated: February 24, 2015