Annual Cattle Drive to Cause Minor Traffic Delays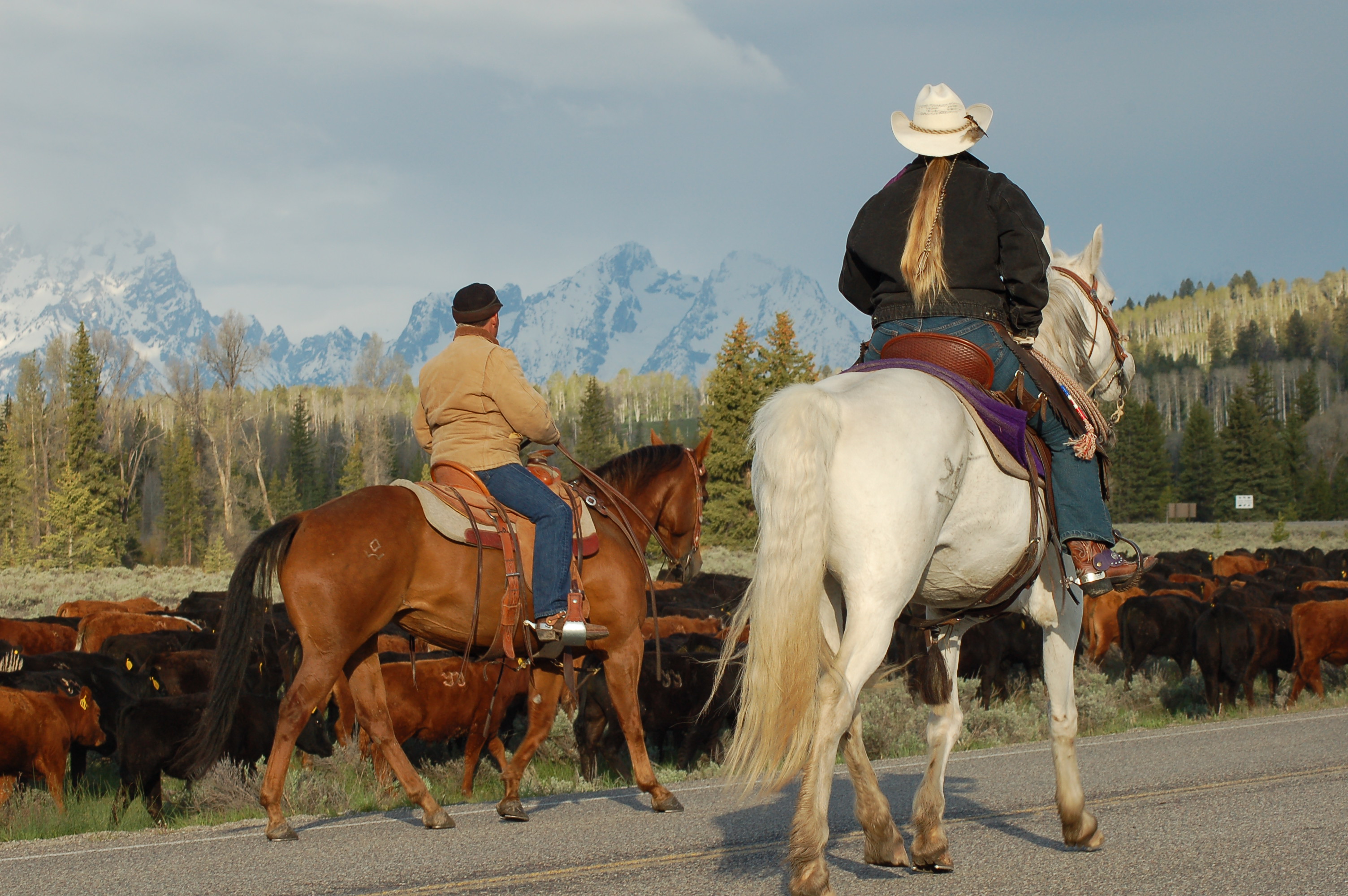 News Release Date:
June 6, 2013
Contact: Public Affairs Office, 307.739.3393
Motorists may experience a minor travel delay along Highway 26/89/191 from Moran Junction to the Elk Ranch flats (one mile south of the junction) on Saturday morning, June 8, between the hours of 6:45 and 8:30 a.m. The temporary delay will allow for the safe movement of cattle from the Pinto Ranch of Buffalo Valley to the Elk Ranch pastures, which lie south of Moran Junction and the Buffalo Fork River. Park rangers will provide traffic control for this cattle drive.  
Pinto Ranch wranglers will drive a herd of approximately 290 cattle westward from the ranch using a right of way along Highway 26/287. When the cattle drive reaches Moran Junction, the animals need to cross the Buffalo Fork Bridge, which may cause a delay of up to 30 minutes while cattle clear both the bridge and a swampy area just south of the bridge. 
To avoid the temporary road delay, local residents and park visitors may choose to travel an alternate route through Grand Teton National Park using the Teton Park Road between Jackson Lake Junction and Moose Junction. 
Every effort will be made to minimize inconvenience to travelers who may be using Highway 26/89/191 near Moran Junction during the early morning cattle drive on Saturday. 
Several years ago, Grand Teton officials requested that the Pinto Ranch shift their cattle from an historic, free-range Pacific Creek grazing allotment north of Moran to the fenced Elk Ranch pastures in order to minimize potential conflicts with predators in the Pacific Creek drainage. 
In accordance with the 1950 Grand Teton National Park enabling legislation, certain historic grazing privileges were retained. Since that time, the fenced and irrigated Elk Ranch pastures have been used for cattle grazing.
Last updated: February 24, 2015