Jr. Ranger Program Launches National Park Week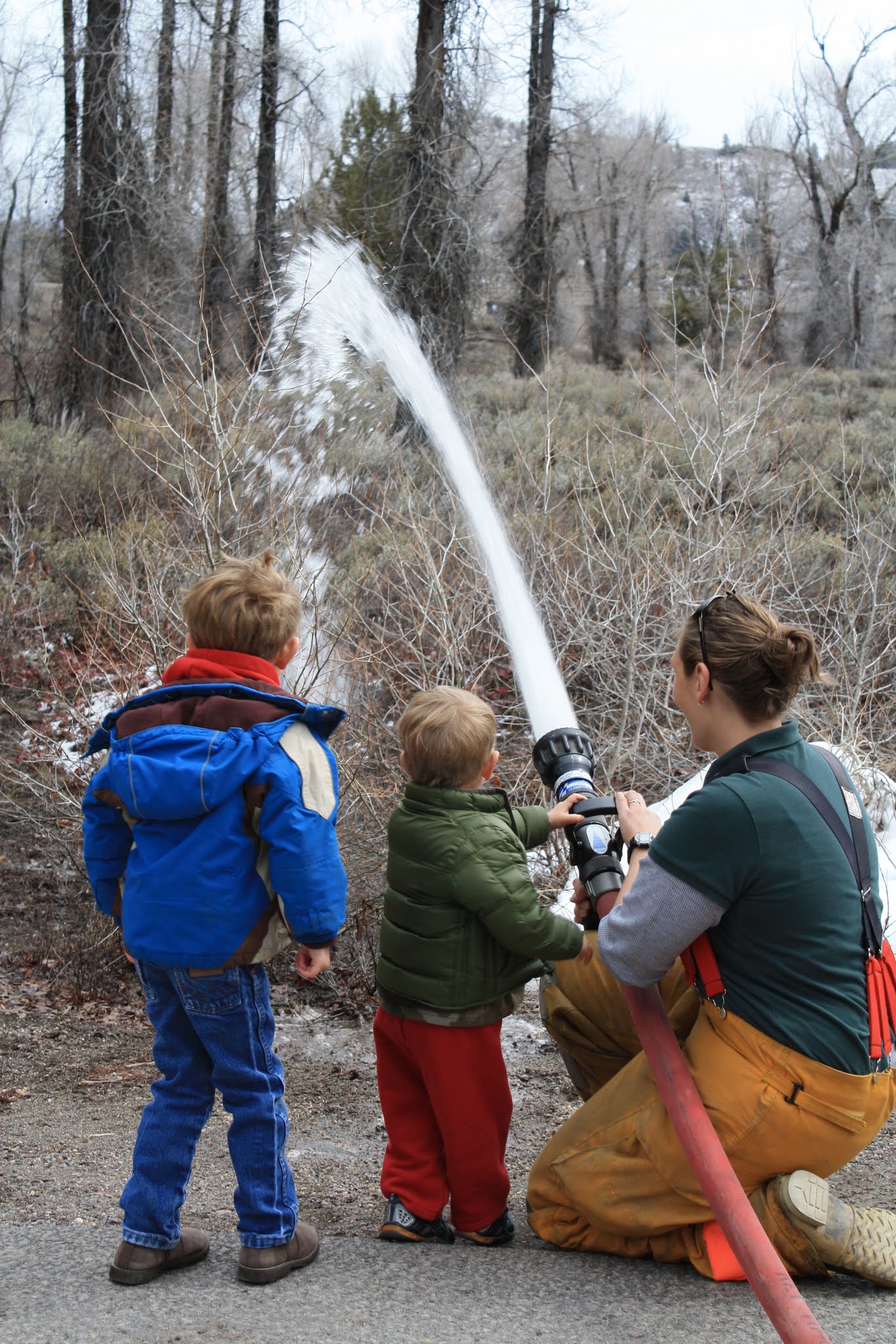 News Release Date:
April 12, 2013
Contact: Public Affairs Office, 307.739.3393
Did you know April 20-28 is National Park Week? Come celebrate the annual observance in Grand Teton National Park. Join us for special events and programs that are fun and free for the whole family. This is also a perfect time to plan a special getaway to experience the wonders of Grand Teton National Park with free park admission from April 22-26. 
"The 2013 theme, 'Did you know…' provides a fun way to discover the wonders of America's national parks," said National Park Service Director Jonathan B. Jarvis. "For example, did you know that there are national parks in all 50 states? Did you know that national parks include seashores, battlefields, and historic homes? Did you know that the country's highest peak, lowest point, tallest tree, deepest lake and longest cave are in national parks? Did you know that you probably live within an hour or two of a national park?" Director Jarvis added, "National Park Week is a great time for all Americans to visit a nearby national park area to camp, hike, watch wildlife, and connect with our heritage and each other" 
The week kicks off with a celebration of National Junior Ranger Day on Saturday, April 20. Free events will take place at the Craig Thomas Discovery and Visitor Center in Moose and junior rangers who participate in at least three of the activities will earn a Junior Ranger badge or patch. From 11 a.m. to 2 p.m. on April 20, families can explore vehicles and equipment used in park operations including fire engines, ranger cars and snowplows. Visitors are also invited to compete in physical games testing their skills in a ranger obstacle course and against the abilities of various wildlife in the animal Olympics. Come listen to tales about Grand Teton in the story corner, touch and learn about animal furs, feathers and bones or dress up in a real ranger uniform. Staff from the Teton Raptor Center will also be on hand with live birds of prey, and at 1 p.m. there will be a living history demonstration on mountain me. These events are made possible with funding by the park's long-time partner Grand Teton Association (GTA). 
GTA will offer junior rangers a 15 percent discount in the bookstore where you can buy numerous educational and exciting books and interesting merchandise like videos, posers, and plush animals using the special discount. 
Thanks to a generous donation from the Grand Teton National Park Foundation, free shuttles will be available to transport families from Jackson to the CTDVC for Junior Ranger Day events. Meet at Miller Park at 10:15, 11:15, or 12:15 for the free shuttle. Return trips to town will depart from the visitor center every hour. Space on the shuttles will be limited and available on a first-come, first-served basis. 
For more information call the CTDVC at 307-739-3399.
Last updated: February 24, 2015