Ira Blitzblau Named Deputy Chief Ranger at Grand Teton National Park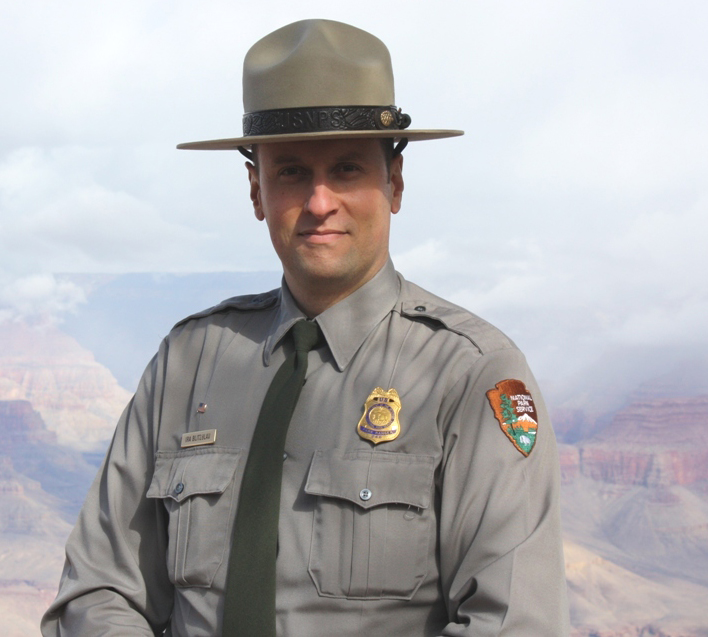 News Release Date:
February 15, 2011
Contact: Jackie Skaggs, (307) 739-3393
February 14, 2011
11-06
Superintendent Mary Gibson Scott announced today that Ira Blitzblau has been selected to become deputy chief ranger at Grand Teton National Park. Blitzblau will support Chief Ranger Michael Nash and assist with the management of daily operations for the park's Division of Visitor and Resource Protection: a division that includes the branch of ranger activities, branch of fire and aviation management, the Teton Interagency Dispatch Center, and the fee and revenue program. Blitzblau currently serves as the South Rim district ranger at Grand Canyon National Park. He will begin his new post at Grand Teton in late March.
Blitzblau began his National Park Service career in 1997 as a seasonal law enforcement ranger in the Wahweap sub-district at Glen Canyon National Recreation Area (NRA). He took a seasonal law enforcement ranger position at Yosemite National Park in 1999 and worked in the Yosemite Valley portion of the park before transferring to a permanent park ranger post at Dangling Rope in Glen Canyon NRA later that same year. During his time at Dangling Rope, Blitzblau conducted search and rescue missions on Lake Powell and along its shorelines, and provided emergency medical care in remote locations of this vast recreation area that straddles the Utah-Arizona border. Blitzblau transferred from his remote post at Dangling Rope to the busy, high-use Wahweap subdistrict where he worked as a patrol ranger for over a year. In November of 2001, Blitzblau took a park ranger position on the South Rim of Grand Canyon National Park: a job he held through June of 2005. From 2005 to 2009, Blitzblau worked as a supervisory park ranger at the South Rim and also worked a detail assignment for several months in 2008 with the Intermountain Region chief ranger's office in Lakewood, Colorado. While serving the detail, Blitzblau worked with national parks located along the United States border with Mexico to perform risk assessments and provide assistance in developing priorities and strategies for field operations. Blitzblau has served as the South Rim district ranger for the past two years.
Blitzblau was born in Montague, Massachusetts. He graduated in 1998 from the University of Massachusetts in Amherst with a Bachelor of Science in natural resource policy and a minor in political science and environmental science. He completed his federal law enforcement training at Glynco, Georgia in 2001.
Blitzblau's wife, Bonnie Taylor—also an NPS career employee—has been selected to become the emergency medical services (EMS) coordinator position at Grand Teton. Taylor began her career in 2000 as a dispatcher in the communications center at Grand Canyon National Park. At Grand Canyon, Taylor also served as a preventative search and rescue (PSAR) ranger, as the PSAR supervisor, and later as the EMS coordinator.
Taylor has extensive experience in all facets of EMS operations; she will oversee the training, recertification program and all aspects of emergency medical operations at Grand Teton, and will coordinate ambulance calls for both the park and the northern reaches of Jackson Hole.
Taylor was born in Show Low, Arizona and completed two years of coursework towards a Bachelor of Arts in broadcast media at Columbia Union College in Takoma Park, Maryland. She maintains several professional qualifications including, NREMT paramedic and S271 helicopter crewmember certifications. Taylor is also an American Heart Association CPR instructor, and she serves as part of a technical rescue team trained in short-haul rescue at Grand Canyon.
Last updated: February 24, 2015