Film Festival Highlights Nature & Celebrates New Craig Thomas Visitor Center Auditorium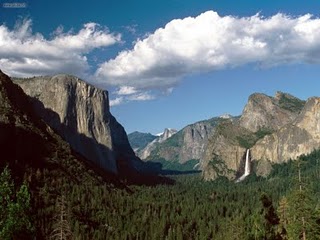 News Release Date:
June 28, 2011
Contact: Jackie Skaggs, 307.739.3393
June 28, 2011
11-52
Grand Teton National Park Superintendent Mary Gibson Scott invites the public to a special three-day film festival to be held on July 7 - 9 in the new Craig Thomas Discovery and Visitor Center auditorium at Moose, Wyoming. Modeled after similar events like the Telluride and Banff film festivals, the inaugural Grand Teton Film Festival will feature an exciting slate of films profiling environmental issues, and highlighting parks and protected areas from the Alaska Peninsula to North Carolina's Outer Banks, and from the high Sierras of California to the high desert of New Mexico. All films explore and interpret humankind's place in the natural world, and most will be screened in high definition. The festival offers an opportunity for visitors and area residents to experience the visitor center's new 150-seat auditorium with its state-of-the-art projection and large screen. The festival is free and open to the public, with seating available on a first-come, first-served basis.
Grand Teton National Park thanks the Grand Teton National Park Foundation for their help in making this film festival possible through generous financial assistance.
The Grand Teton Film Festival schedule includes:
Thursday, July 7 - 8 p.m.
Yosemite: The Fate of Heaven (60:00)
Quite possibly the finest film ever made about the National Park Service (NPS) and its seemingly paradoxical mission, Yosemite: The Fate of Heaven is also an illustration of how a non-fiction film can transcend its documentary format to attain an artistic level. Intelligent, funny, poignant and beautiful, this film about a beloved international icon was featured on PBS' American Experience and won an Earthwatch Film Award for master documentarian Jon Else. The chance to experience comments by Carl Sharsmith-longest serving ranger in NPS history-is a delight. Robert Redford's acquaintance with Sharsmith led to the production of this brilliant film.
Crown of the Continent (28:00)
Alaska's Wrangell-St.Elias National Park is a wild, remote alpine landscape of incomprehensible grandeur, containing the highest coastal mountains in the world, peaks with greater vertical relief than the Himalayas, and the greatest assemblage of glaciers outside the polar icecaps: a national park larger than Switzerland, with higher mountains. Follow one man's journey back to his own childhood when his father brought the family to Alaska after being inspired by the writings of Jack London and expeditions of Israel Russell.
Friday, July 8 - 8 p.m.
Red Gold (54:00)
The Bristol Bay region of southwest Alaska is home to the most prolific sockeye salmon runs in the world. Two mining companies have proposed what would be the largest open-pit copper and gold mine in the world at the headwaters of the salmon rivers between Lake Clark and Katmai national parks. The estimated value of the minerals is more than $300 billion; the value of the salmon run to commercial and sport fishermen, and to the cultural identity of the Alaska natives of the region, is incalculable. Red Gold is alternately disturbing, hilarious, melancholy and hopeful. Considering the genius of this film, it is surprising to learn that the two young producers, Travis Rummel and Ben Knight, had no formal training in film-making-just a deep love of fly fishing and a dedication to telling a complex story with wit, verve and beauty.
Katmai Country (25:00)
Award-winning filmmaker and NPS producer John Grabowska will show clips from an environmental film currently in production on Katmai National Park and the Alaska Peninsula. This evolving video highlights the greatest concentration of the largest bears on earth: bears that depend as much on the red salmon runs as do the people of the region.
Saturday Morning, July 9 - 9:30 a.m.
Lost but Found, Safe and Sound (12:00)
This charming video follows seven-year-old Kelly on a camping trip with her family. When she runs ahead and gets off the trail, she remembers the time that a park ranger came to her school and explained to her class what to do if they ever got lost in the woods. A smart girl and a search and rescue dog make for a happy ending. Produced by the Association of National Park Rangers.
American Beaver (45:00)
Castor canadensis attracted the first mountain men to the valley that became known as Jackson Hole. This classic wildlife film, shot in Grand Teton National Park, follows nature's tireless engineer as it struggles to survive while facing the challenges of predators and the difficulties of weather and natural elements. Using a custom-designed camera system, Jackson filmmaker Jeff Hogan tracked the American beaver for one year to discover how its constant need to build changes its habitat and affects other species.
Wings of Thunder (28:00)
The abundance, beauty and fragility of life on the Bear River Migratory Bird Refuge are portrayed in this breathtaking film of avian life in Utah. The title comes from a journal entry by explorer John Fremont, who described Bear River Bay as "animated with multitudes of waterfowl...rising for the space of a mile...with noise like distant thunder."
Showdown at Elktown (7:00)
A raucous look at how not to photograph wildlife during the fall rut. Filmed at Mammoth Hot Springs in Yellowstone National Park.Saturday Afternoon, July 9 - 1 p.m.Rivers and Tides (90:00)Who would meticulously create astounding sculptures out of natural materials, only to watch them disintegrate with the tide? The ephemeral environmental art of Andy Goldsworthy is all part of the mystery and allure of this captivating, meditative, meandering journey through an artist's personal relationship with the natural world. Through the course of this gorgeously photographed film, you will see nature through Goldsworthy's perceptive and subtle eyes, while admiring his beguiling sculptures made from leaves, dandelions, rock and thorns.
The Plow That Broke the Plains (27:00)
A classic of documentary film about uncontrolled and unsustainable farming techniques that combined with an economic and ecological breakdown to create the Dust Bowl. This landmark conservation film of the Dirty Thirties was captured in iconic images by filmmaker Pare Lorentz, whose free verse script was nominated for the Pulitzer Prize for poetry. The film summarizes President Roosevelt's New Deal. It broke new cinematic ground and influenced Hollywood from image-making to film scores. Virgil Thomson's expressive music is a lesson in Americana; with wit and affection, it quotes traditional folk songs and religious hymns from "Praise God, from Whom All Blessings Flow" to "Streets of Laredo."
A Place in the Land (32:00)
Nominated for an Academy Award for Documentary Short Subject, A Place in the Land examines the history of conservation stewardship in America as reflected at Marsh-Billings-Rockefeller National Historical Park, and through the work of George Perkins Marsh, Frederick Billings, and Laurance S. Rockefeller who were successive residents of the estate. Produced by Charles Guggenheim.
Canyon Voices (22:00)
The striking Edward Curtis photographs of Canyon de Chelly established in the public mind a romanticized image of the Navajos and their vanishing world. This quiet, modest, graceful film listens carefully to the Diné people who still live in, and treasure this captivating space-the heart of the Navajo homeland. Canyon Voices makes you feel completely at home while transporting you to a place utterly foreign to most of us.
Saturday Evening, July 9 - 8 p.m.
Ribbon of Sand (26:30)
The famed Outer Banks of the Carolina coast are a slim and moving line of sand in the open Atlantic. Many travelers think they know these islands, but south of Ocracoke Inlet there rises a luminous bar of sand almost sixty miles in length, with no roads, bridges or hotels. The wild, remote beaches of Cape Lookout are one of the few remaining natural barrier island systems in the world. At once an exaltation and elegy, Ribbon of Sand profiles this seascape and the transitory islands at risk of disappearing. The film features writings by environmental pioneer Rachel Carson and is narrated by Academy Award-winner Meryl Streep. The Washington Post describes this film as, "poetic, sensitive, both intimate and sweeping." Produced by John Grabowska and coordinated by Grand Teton National Park Deputy Superintendent Bob Vogel, who served as superintendent at Cape Lookout when the film was made.
Sky Island (26:30)
In Northern New Mexico, a range of mountains rises up from the high desert. The volcanic Jemez Mountains are isolated from all the nearby ranges: an island in the sky surrounded by a desert sea. Sky Island profiles an enchanting landscape-a wild, rugged land of the Faraway Nearby-as it explores humans and their place within it, and describes the dramatic climate change that affects the transformation of desert and alpine ecosystem. The Smithsonian described it, "As much art film as documentary, a lyrical and expressive portrait of a landscape." Narrated by Academy Award-winner Meryl Streep and Pulitzer Prize-winning Native American author N. Scott Momaday, and presented by filmmaker John Grabowska.
Environmental filmmaker and NPS producer John Grabowska served as curator for the selections offered during the three-day Grand Teton Film Festival. Grabowska will present the films, including his new production Sky Island, which Jackson area audiences will see in a sneak preview just before its national premiere on PBS.Grabowska has produced films from the subarctic to the subtropics that have won awards at festivals around the world. His work is often broadcast as prime time specials on PBS.
Grabowska has been a guest lecturer at the National Geographic Society and the Smithsonian Institution and led environmental media workshops in Argentina and Panama. He also co-founded the American Conservation Film Festival. The Washington Post describes him as "one of the virtuoso environmental filmmakers in the country." Grabowska has been producing environmental films with the Harpers Ferry Center of the National Park Service since 1991.
Last updated: February 24, 2015