Denise Germann Selected as Public Affairs Officer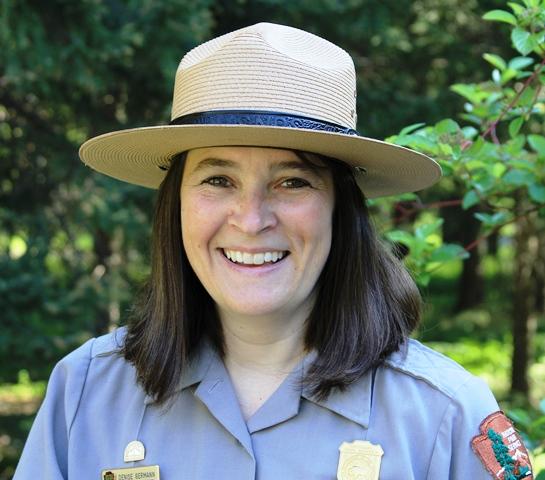 News Release Date:
January 15, 2016
Contact: Public Affairs Office, 307.739.3431
MOOSE, WY —Superintendent David Vela has selected Denise Germann to serve as the next public affairs officer for Grand Teton National Park and the John D. Rockefeller, Jr. Memorial Parkway. Germann will be responsible for dissemination of park news and information to the public, relationships with the media, and public communication on a wide range of complex and often controversial issues.
 Germann will begin her duties at Grand Teton on February 22, 2016. 
Germann has 28 years of experience working for the National Park Service and the U.S. Forest Service. She currently serves as management assistant for Glacier National Park in Montana, where she is responsible for public affairs, lands, and Freedom of Information Act requests. Her previous experience also includes public affairs officer on the Flathead National Forest in Montana, supervisory chief ranger at Homestead National Monument in Nebraska, and public affairs officer on the Medicine Bow-Routt National Forests in Colorado and Wyoming.
Germann will serve as part of the Grand Teton National Park Management Team. "I know Denise will bring valuable experience and perspectives to my leadership team," said Superintendent Vela. 
Germann became familiar with the park, its resources, and the local community during her detail as acting public affairs officer during the fall of 2015. Germann said, "We found Grand Teton to be a very special place, and I am excited to become part of the team managing this gem of the National Park Service." 
Germann will make the move to her new home with her husband Dave. Her two sons currently attend Montana State University in Bozeman, Montana. 
Germann will be filling the vacancy left by the retirement of Jackie Skaggs in August of 2015. Assistant public affairs officer Andrew White will continue to serve as acting public affairs officer until Germann's arrival in late February. 
Last updated: January 15, 2016