Fire Ecology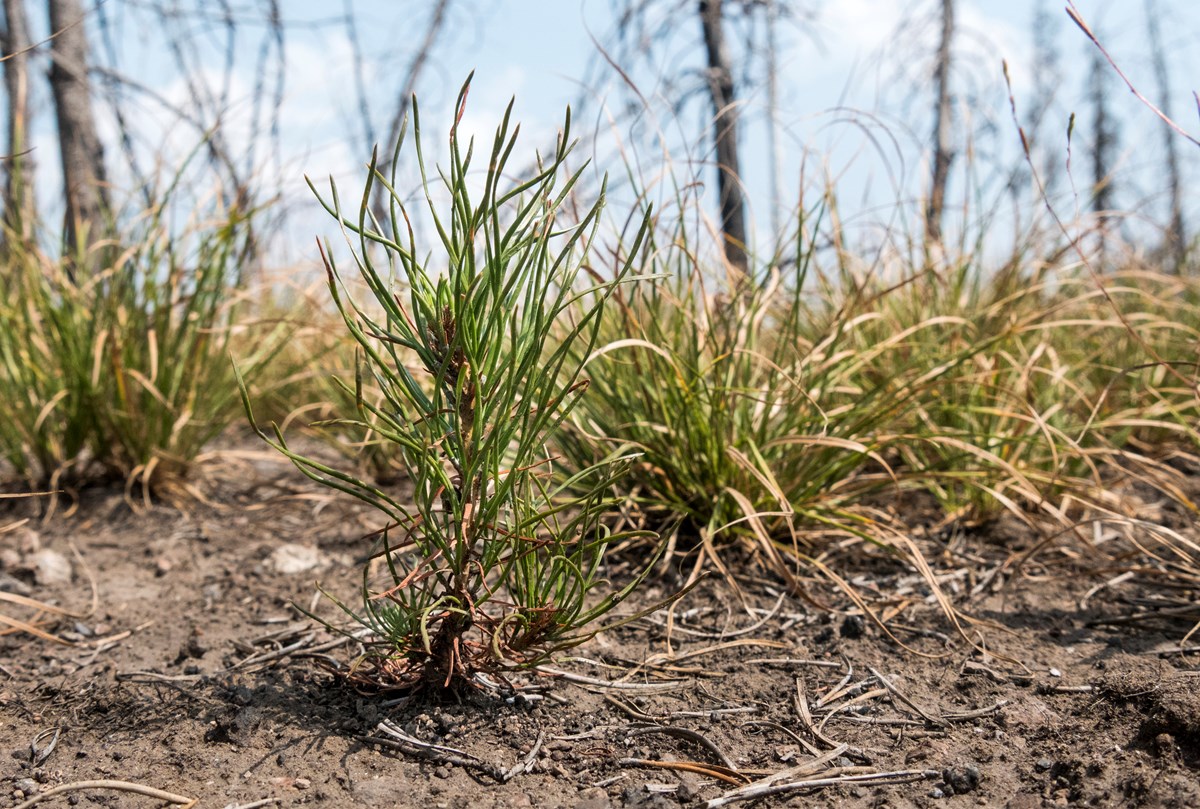 Fire is an important natural disturbance for many ecosystems and plant communities, including those in Grand Teton. Periodic disturbances—like windstorms, avalanches, landslides, disease, and insect outbreaks—are important for maintaining biodiversity, producing a variety of habitats for plants and animals, and allowing new plants and trees to take root.
Any ecosystem has a natural "fire regime," which is the normal pattern of fire recurrence. For some forest types, such as the
Ponderosa pine
of many western forests, the fire regime is characterized by frequent, low-intensity fires that remove undergrowth while maintaining and benefitting large, mature trees.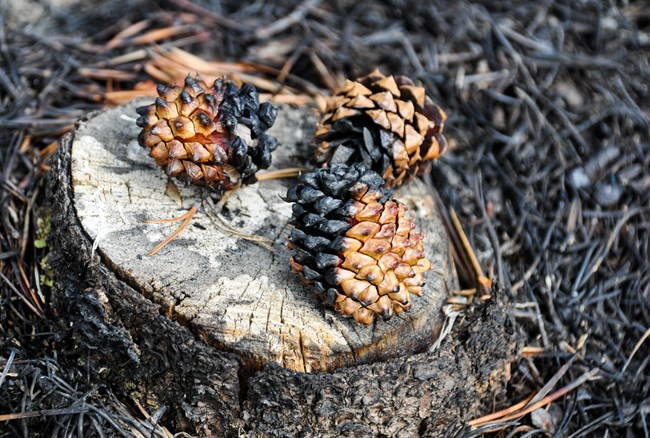 Here in Greater Yellowstone, lodgepole pine and mixed conifer forests tend to burn on a much longer interval—every 100-300 years—in large fires that may kill many of the mature trees. Lodgepoles are adapted to this fire regime because their cones open with the heat of a fire, releasing seeds onto a freshly-cleared seed bed after a burn.
All species—plants, trees, and animals—evolve within their ecosystem and fire regime. If they weren't fire resilient, they wouldn't live here. In addition to lodgepole pine, many other plants in the Tetons, such as aspen and snowbrush ceanothus, are stimulated by fire. Wildlife species, from elk to grizzly bears to rodents, also benefit from the lush regrowth after a fire. Many birds in particular rely on the insects that come to feed in newly burned forests, and they also use standing dead trees for nest sites.
During the early 1900s, fire's ecological importance was not well understood by homesteaders and government agencies, and it was feared and suppressed for much of the 20th century. Today, fire managers at Grand Teton use prescribed and lightning-ignited fires to restore fire regimes and support fire's natural role in the ecosystem.
Crews also work to reduce vegetation around communities and buildings in the park in a process called hazardous fuels reduction. This preparation can protect structures in the event of a wildfire, while also helping keep crews safe as they respond to incidents. Fire ecologists and fire effects staff monitor the landscape's response to fire over time, which allows scientists and managers to learn from this dynamic environment.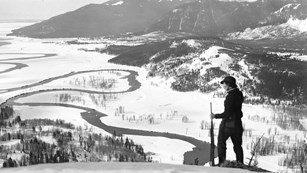 Repeat Photos
Explore sets of historic photos and recent retakes, which show fire's influence on the landscape.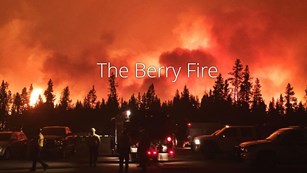 Fire Media
Learn more from videos, story maps, and other multimedia projects that discuss fire in Grand Teton.
Last updated: October 17, 2019