Temporary & Wildlife Closures
---
Please check the Superintendents Compendium page for additional restrictions and laws. If you have specific concern or question about a closure please call 307-739-3399.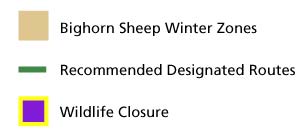 Seasonal Closures
Summits of Mount Hunt, Prospectors Mountain, and Static Peak are closed to all travel from December 1 through April 30.

Be a steward for bighorn sheep and voluntarily avoid Bighorn Sheep Winter Zones December 1 through April 30. A georeferenced map of the zones is available at tetonsheep.org. Learn more here.

Areas around the Snake River, Buffalo Fork River, and Kelly Warm Springs are closed to all public entry from December 15 through March 31.

Grassy Lake Road within the John D. Rockeffler, Jr. Memorial Parkway from Flagg Ranch residential intersection to the west boundary of the parkway. (From the end of the Yellowstone winter use season (generally March 15) through May 31 (or later as posted due to remaining snow conditions).

Willow Flats is closed to public entry from May 15 through July 15 or when posted.
For details and specifics, please see Superintendents Compendium.
These areas are temporarily closed for the safety of visitors and wildlife:
---
There are currently no temporary wildlife closures in Grand Teton National Park.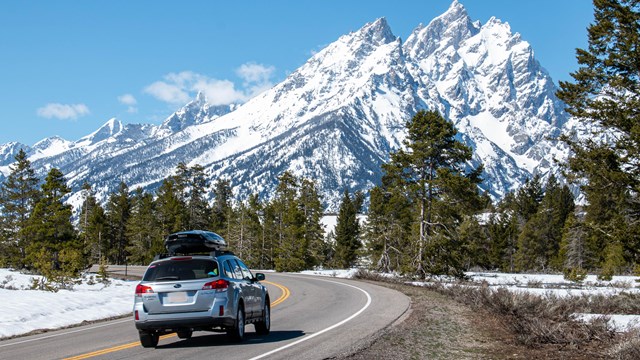 Road Information
Check road conditions and construction updates around the park.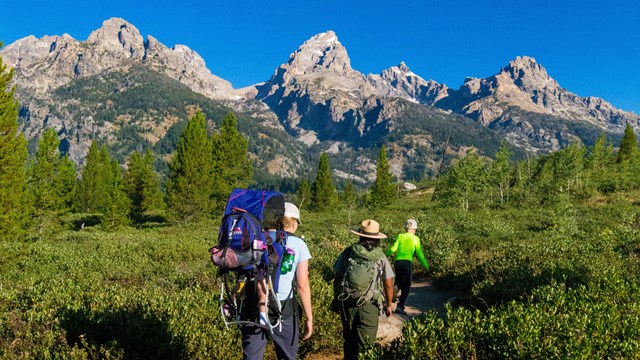 The Mountains are Calling
Grand Teton has a lot to offer whatever your interests. Explore the Plan Your Visit pages to help with your trip planning.
Last updated: September 20, 2023