Ranger Programs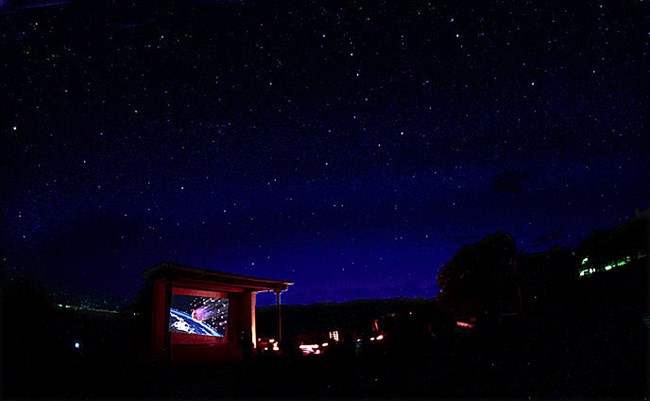 Free Ranger Programs
Your visit can be more enjoyable when you better understand the environment around you. Ranger programs are offered from mid-May through October as staffing permits, and occasionally during other times of the year. Schedules are generally posted each Friday for the following week's programs. You may request a special program for a larger group by calling the Visitor Center at 719-378-6395, or send an email.

Due to current staffing levels in late summer/fall, programs are only available on weekends.
September 21-28, 2019

Saturday, September 21st

7:30 pm Evening Program- "Great Women of Great Sand Dunes"
Look at the history of Great Sand Dunes National Park through the lens of influential and inspiring women. Learn how they have changed the valley, and the National Park Service, forever. Amphitheater, 30 minutes.

Friday, September 27th

3:00 pm Ranger Program- "The Singing Sands"
The Great Sand Dunes are a symphony of geological and animal sounds! Discover how the Great Sand Dunes were formed while making the wild sounds found in the park. Fun for all ages! Visitor Center Patio, 30 minutes.

Saturday, September 28th

12:30 pm – 2:00pm Activity - Solar telescope viewing. Visitor Center Patio, weather permitting.

3:00 pm Ranger Program- "Stories of the Dunes"
Explore the many stories that have been inspired by the dunes, and learn how we can create our own story amid this beautiful landscape. Visitor Center Theater, 20 minutes.

7:30 pm Evening Program- "The Park after Dark"
Discover the beautiful secrets of owls, nocturnal animals, stars, planets, galaxies, our moon, and meteors. Touch real pieces of the Moon and Mars!, 40 minutes. Laser-guided constellation tour and/or telescope viewing available after the program. Amphitheater, weather permitting.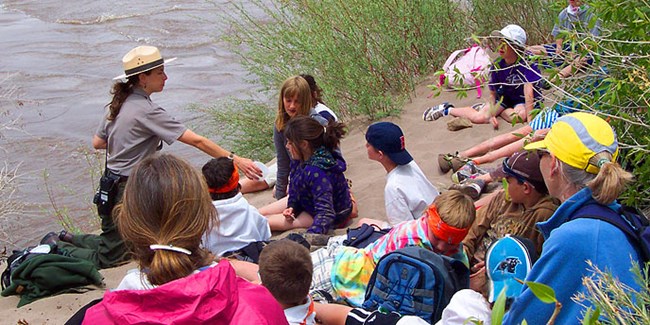 Programs for Schools
Free educational programs at Great Sand Dunes National Park and Preserve provide hands-on field experiences that can support and enhance your learning objectives. Visit our Education Page to learn more and request a program!
Last updated: September 17, 2019