For Kids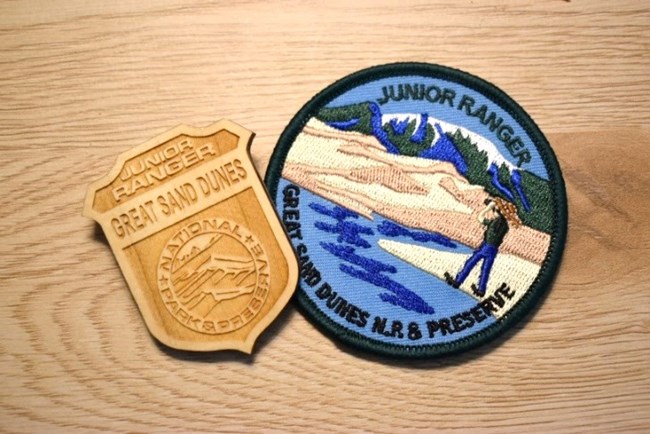 Junior Ranger Program
The Junior Ranger Program is a great way for kids to learn about park resources! Most National Park Service areas have Junior Ranger programs; kids can collect badges or patches from over 400 NPS units.
Onsite Visit
At Great Sand Dunes, plan on a total visit of at least 2 hours to complete required sections of the Junior Ranger Booklet . (Most families plan about two days to visit this large, diverse park).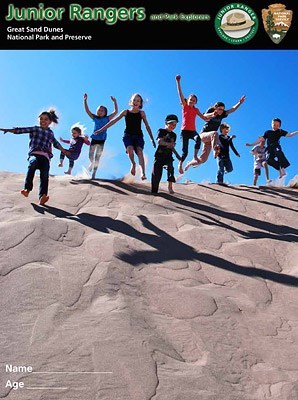 The booklet is available at the visitor center. There are three different age groups in the booklet: 3-6, 7-9, 10-12, and 13 and up.
Just stop by the visitor center when you arrive, pick up your booklet, and go explore!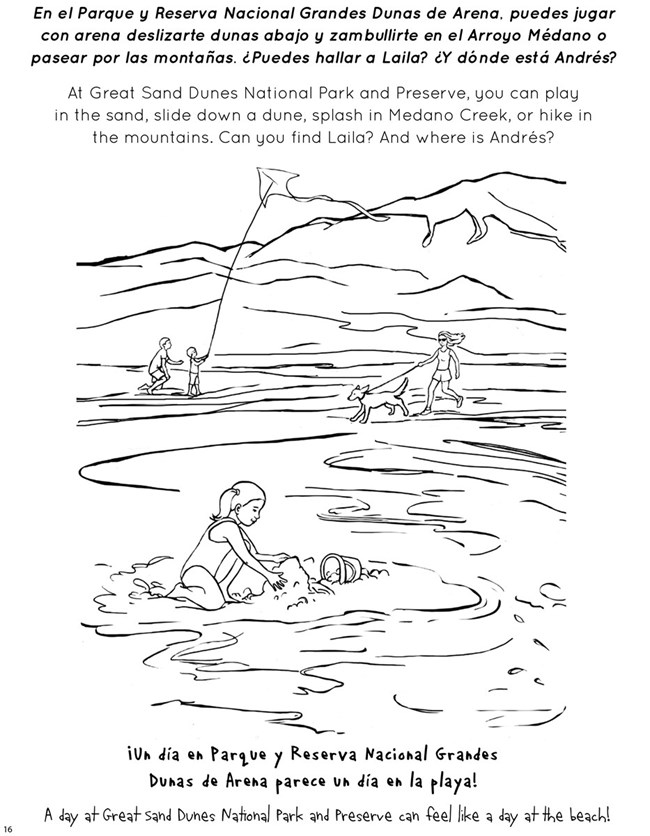 Other Interactive Learning Activities
Great Sand Dunes Coloring Pages

Junior Ranger Spaceflight Explorer activities

Learn how sound impacts all parks as a Junior Sound Ranger

Have fun learning about fishing across the USA

Play National Park Themed Games and Challenges!

Explore other National Park Service online learning guides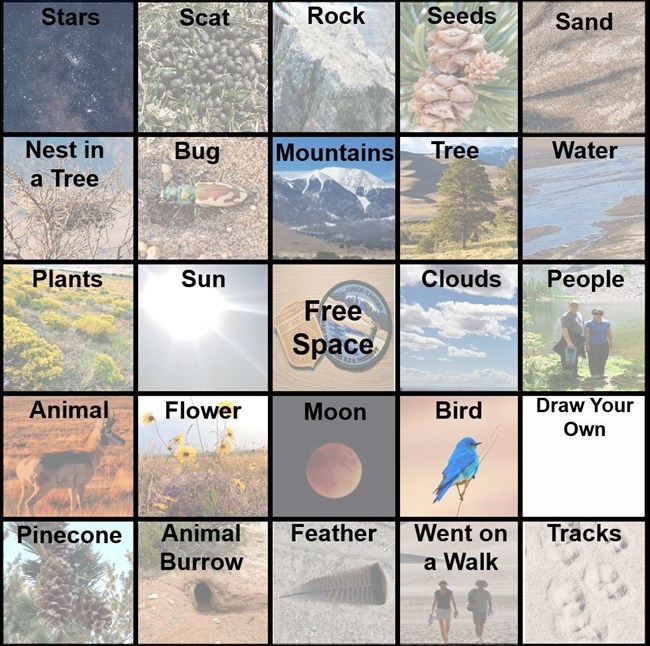 Become a Great Sand Dunes Junior Ranger at Home!


While virtually visiting Great Sand Dunes, we are offering you the opportunity to earn a Great Sand Dunes Junior Ranger badge or patch from your own home. Complete the activity corresponding to the correct age group below and the Backyard Bingo. Younger children may need the help of a parent or guardian. After completing the activities please email us, providing the following:
Your name

Mailing address

Badge or patch preference

What activity you completed and something you learned from it

Activities
The Great Sand Dunes activities linked below are on the Hands on the Land website, a partner organization with the National Park Service.
Ages 3-4: Backyard Bingo activity only. Go outside and mark off everything you find on the Bingo sheet. To complete this activity, you must get 5 in a row in any direction. Happy backyard exploring!
Ages 5-7: Track Memory
Ages 8-10: Habitat Search
Ages 9-12: Raven's Song
Ages 13+: Any two activities listed on this page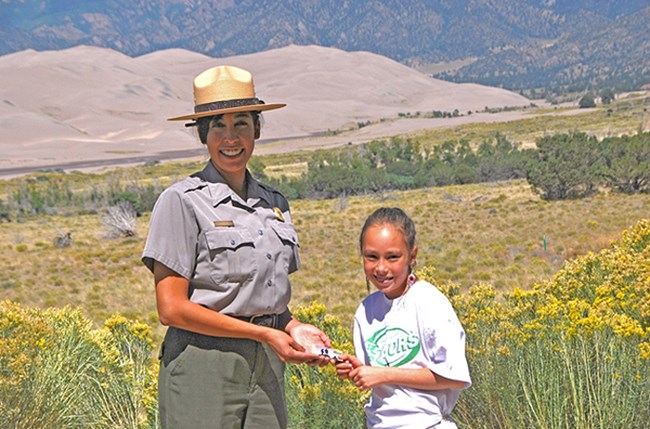 Great Sand Dunes Welcomes 4th Grade Students through "Every Kid Outdoors"
National Program Encourages Families and Classes to Visit National Parks
Great Sand Dunes invites all 4th grade students to visit the park for free as part of the "Every Kid Outdoors" program. Fourth grade students can visit the website, everykidoutdoors.gov, to obtain a voucher which they can then exchange for a free annual entry pass to more than 2,000 federal recreation areas, including national park units, wildlife refuge areas, and US national forests.


Last updated: June 14, 2022