Safety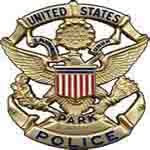 For emergencies and any incident in the park, call the United States Park Police at 301-344-4250. They are available 24 hours a day, 7 days a week. The U.S. Park Police station is right at the entrance/exit of the park.
Tick Information


The Mid Atlantic region has seen an increase in the tick population. Please take precautions in the Spring and Summer.

Wildlife


Remember to please not feed the animals in Greenbelt Park. Feeding any animal will draw them to the roads and lead to many dangerous situations for deer and people. The park is a natural environment where deer can feed and live off the land.
Deer, turtles, raccoons, and other animals are crossing the road at times. Please yield to any animal crossing the road.
Campground
Please keep all campfires contained in the grills.
It's a campfire, not a bonfire.
Please notify park personnel if a fire is unattended. All unattended fires will be put out.
The campground is safe. Please help us keep it safe by reporting any incident.
Last updated: May 27, 2018