How to View and Photograph Wildlife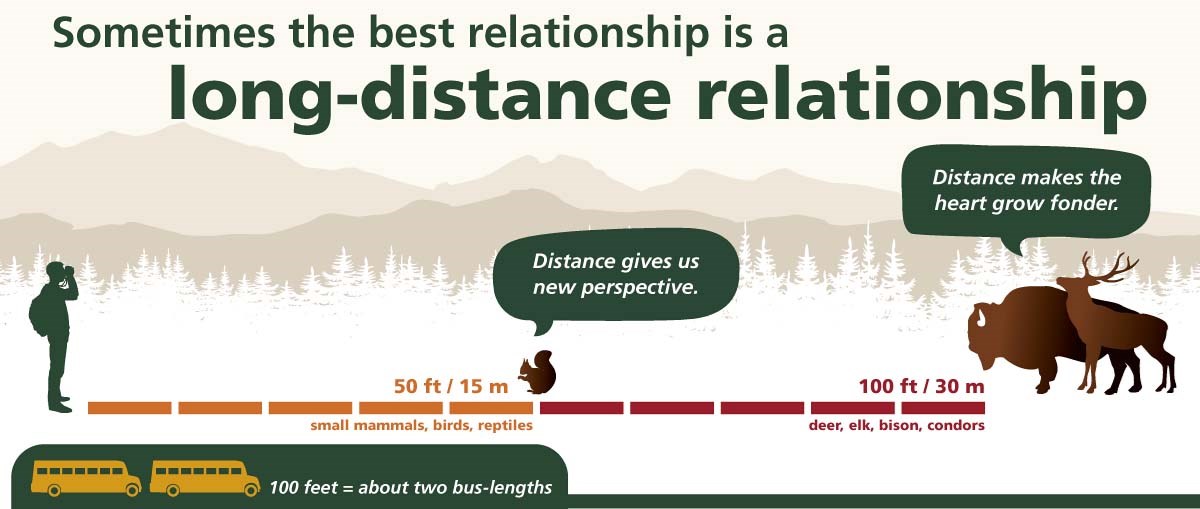 Many wildlife species can be found throughout the park.
Explore our wildlife pages
to find out what you can see.
When you spot wildlife, getting a great photo or video even from a distance isn't too hard if you follow our advice.
Although mobile device cameras are convenient, you may want to bring along a camera that has a zoom lens for better zoomed-in photos of wildlife.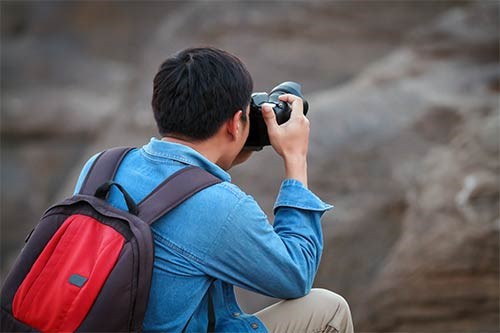 Time your outing when wildlife is active: dawn or dusk. These times also have some of the best lighting for photos!
Use binoculars, a spotting scope, or a telephoto lens for a safe, close-up view.
Stay quiet and still. Noise and quick movements can threaten wildlife.
Look to the edges of the landscape (e.g. where forest trees meet an open meadow).
Pull safely off the road, and use your car as an enclosure for viewing and photographing from a distance. Not only do cars provide a layer of protection, they also provide surfaces for stabilizing your camera.
Use your zoom, and to steady your shot, touch your elbows to your ribcage, or rest your elbows on your knee or another stable surface.
On your mobile device, you can zoom in by placing your thumb and forefinger together on the screen and then draw them apart just as you do to zoom in on a web page.
Watch wildlife with your eyes rather than through your viewfinder/screen as you move. It's easy to miss things in your surroundings that could hurt or trip you when you're only focused on what you can see on your screen or viewfinder.
When photographing from the safe distance, skilled photographers suggest lining up the horizon of the landscape along the lower third of your frame and lining up the animal(s) to one of the four intersection points as demonstrated below:

You've found your park, now find the safe distance from wildlife to capture great memories.
More Wildlife Viewing and Safety Tips
Share your safe distance wildlife photos on social media with the tags:
#FindYourDistance #GrandCanyon.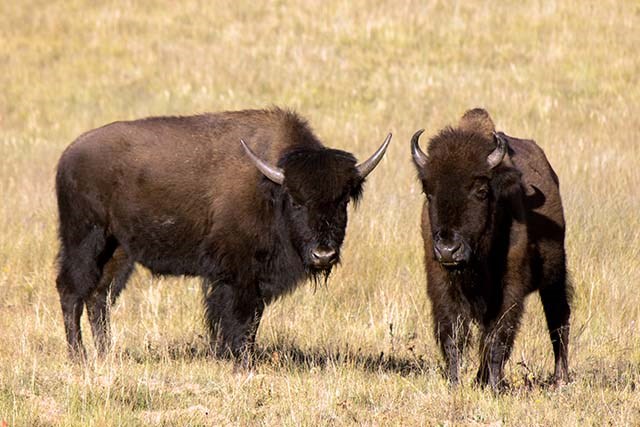 Viewing North Rim Bison Safely
.
Bison are only found on the North Rim of Grand Canyon National Park.
Bison are wild animals and are unpredictable.
We recommend maintaining a distance of 100 feet (30 meters) from bison.
When the bison are within 100 feet of the road, it is recommended to view them from inside your vehicle.
Please use established gravel or paved pull-outs to park vehicles completely off the roadway (all wheels right of the white line). Do not walk or park in the road.
Last updated: August 24, 2019