Echoes from the Canyon 2018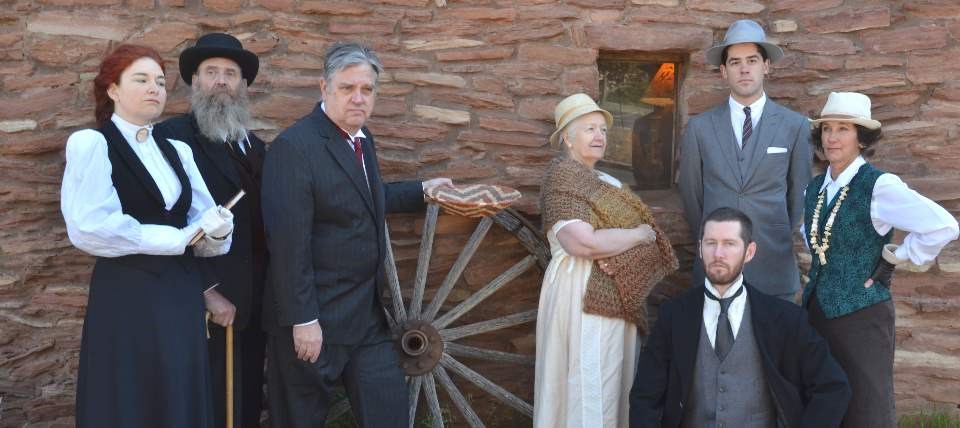 Living History Weekend Event

Behind Grand Canyon's stunning landscape are stories of people who lived off the land, explored, mined, and exploited it, raised a family and business, and fought to protect it for future generations.

Join us on the South Rim to travel back in time during Grand Canyon's annual living history event, "Echoes from the Canyon". Meet the important people who made Grand Canyon what it is today.
Friday, July 27

Living History Walk
Verkamp's Visitor Center 10:30 am

Canyon Home Companion
Shrine of the Ages 8:30 pm
Saturday, July 28 and Sunday, July 29

Mule Demonstration With Mules and Mule Packers
Bright Angel Trail Mule Corral 9–11 am

Special History Walk
Verkamp's Visitor Center 10:30 am

Historic Demonstration: Photograph Development
Kolb Studio 11:30 –1:30 pm
*Tours limited to 15 people every half hour; free tickets available starting 8 am at Kolb Studio.

"Jake and the Santa Fe Gang" Children's Theater Show
Grand Canyon Visitor Center Plaza (15 minute program) 1 pm – 2 pm – 3 pm

Village Tour Living History Program
Verkamps Visitor Center (Three performances: 8 pm, 8:30 pm, 9 pm)
*Limited capacity; free tickets available starting at 7 pm at Verkamps Visitor Center. Bring a flashlight for arrival and departure; dress warmly.
Last updated: August 2, 2018