Summer Safety: Avoid Hiking during Heat Warning; View Elk from a Distance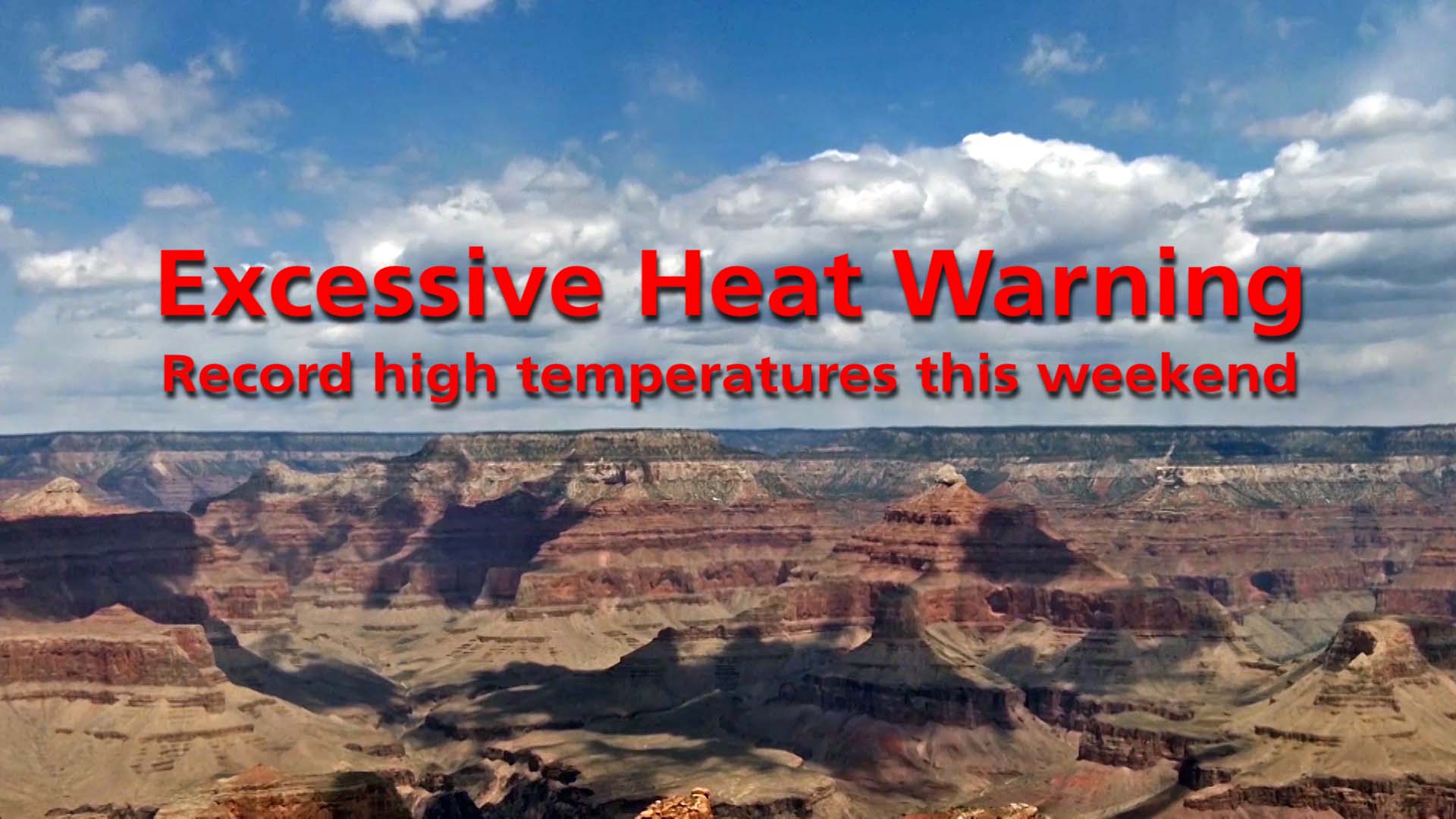 News Release Date:
June 15, 2017
Contact: Emily Davis, 928-638-7609
Grand Canyon, AZ
- The National Weather Service has issued an excessive heat warning for parts of Grand Canyon National Park. The warning is in effect from 
10 am
Saturday, June 17
 to 
8 pm
Wednesday, June 21
 for areas below 5,000 feet in the canyon including Phantom Ranch and Indian Garden. Forecast temperatures in the shade range between 105 F/41 C and 116 F/47 C. Hotter than normal temperatures will also hit the rims, with highs of 97 F/36 C on the South Rim and 91 F/33 C on the North Rim.
The National Park Service recommends not hiking below the rim during the excessive heat warning. Hiking in extreme heat can lead to serious health risks including heat exhaustion, heat stroke, hyponatremia, and hyperthermia. Anyone who still plans to hike into the canyon should take extra precautions to hike smart. Hikers should plan to hike before 
10 am
 and after 
4pm
, resting near shade and water to avoid the worst heat of the day. The National Park Service advises that anyone hiking in heat should balance food and water intake, drink when thirsty, and get wet to stay cool. Additional information about hiking smart in the heat is available at 
https://www.nps.gov/grca/planyourvisit/hike-smart.htm
.
All visitors to Grand Canyon should ensure they are drinking plenty of fluids, resting in shade during the heat of the day, watching for signs of distress in traveling companions, and dressing appropriately for the weather, which includes loose-fitting cotton clothing.
For up-to-date weather forecasts please check the National Weather Service website:  
http://www.weather.gov/fgz/
Summer also marks the time of year elk cows give birth to calves. Elk cows protecting their calves can become aggressive toward humans. The NPS reminds visitors to view elk and all wildlife from a safe distance. Please never approach, pet, or pose for a picture with wildlife at Grand Canyon. To safely view large animals such as elk, maintain a distance of at least six arms' lengths (75 ft/22 m). Drivers should pull off the road completely and safely to view wildlife and avoid motor vehicle accidents and traffic jams.
-NPS-
Last updated: June 15, 2017