UPDATE: Search Continues for Missing Hiker in Grand Canyon National Park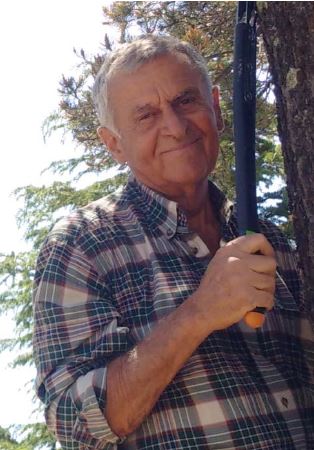 News Release Date:
June 15, 2017
Contact: Emily Davis, 928-525-6490
Grand Canyon, Ariz.
– Search efforts continue in Grand Canyon National Park for missing hiker, 72 year-old Raafat "Ralph" Nasser-Eddin of Los Angeles, CA and Lebanon.  
Today's operations include four ground teams of ten people total and aerial searches with the National Park Service helicopter. Search efforts will focus on drainages between the Bright Angel and Boucher trails. Steep, hazardous terrain characterizes much of the search area and high temperatures could reach 106 F in the shade today.  
On Tuesday, June 13 at approximately 7:45 pm, the Grand Canyon Regional Communications Center received a call reporting an overdue hiker. The hiker, 72 year old Raafat "Ralph" Nasser-Eddin of Los Angeles, CA and Lebanon, was last seen at Hermit Camp on the Hermit Trail Sunday morning, June 11. A park ranger hiked the Hermit Trail June 11 and 12 and was unable to locate Nasser-Eddin.  
Nasser-Eddin is described as 5'10" tall, 170 pounds, with gray hair and green eyes. He was last seen carrying a reusable shopping bag, a gallon jug of water, and wearing a black and white ball cap, a green plaid shirt, and khaki shorts. Nasser-Eddin had reservations to stay at Phantom Ranch.  
In addition to the search and rescue operation, the National Park Service is also conducting a missing persons investigation. No further information is available at this time. Any individual with information on the location of Raafat "Ralph" Nasser-Eddin should call the National Park Service Investigative Services Branch Tipline at 888-653-0009, text 202-379-4761, or email
e-mail us
.      
-NPS-
Last updated: June 15, 2017