Skilled Volunteer FAQs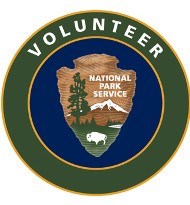 The application period is now CLOSED.

AZGFD received over 45,000 applications from which 12 skilled volunteers will be selected.

Volunteers must have applied through the Arizona Game and Fish Department (AZGFD). AZGFD conducted a lottery May 3-4, 2021 on azbisonstewards.com. Final selection will be contingent on meeting the volunteer qualification criteria.

How do I sign up to be a volunteer?
Prospective applicants who meet eligibility requirements must have submitted an application before the 11:59 p.m. deadline on May 3-4, 2021 on azbisonstewards.com.

I am a family member of a Grand Canyon National Park employee, am I allowed to apply to be a volunteer?
Yes.

I am an employee of a Grand Canyon National Park concessionaire, am I allowed to apply?
Yes.
I am an employee of the National Park Service or other Department of the Interior agency, am I eligible to apply/participate?
NPS staff may not. Employees of other DOI agencies may apply.

I am an employee of Arizona Game & FIsh Department or other Arizona State agency, am I eligible to apply/ participate?
AZGFD staff may not. Employees of other state agencies may apply.

I have a physical disability that may prevent me from lifting 100 lbs, what accommodations are you making for this opportunity?
At this time, all interested individuals need to meet the physical requirements outlined in the volunteer job description to participate in the lethal removal opportunity.

How much meat will I be able to keep? Will I be able to keep the head or hide?
Grand Canyon National Park will transfer bison carcasses to Arizona Game and Fish Department at the end of each volunteer/ operation period. Arizona Game and Fish Department may distribute what they choose to skilled volunteers on the last day of their service. Skilled volunteers may share with Support Volunteers. Carcass distribution will not exceed one bison per volunteer team. Any parts not desired by volunteers will be transferred to the Tribal governments of GCNP's 11 traditionally associated tribes.

Am I responsible for providing cooler storage for meat that may be processed?
No, the National Park Service is going to provide a cooler for meat for the entire volunteer week. However, you are responsible for providing a cooler for transport of meat.

Where is the closest place to stay?
Volunteers will be provided with dry administrative campsites on the North Rim for Monday-Thursday nights. Volunteers will need to bring their own camping gear and food supplies for the duration of the week. Volunteers will be required to arrange for their own lodging Sunday and Friday nights as needed. on is available in nearby Fredonia and Jacob Lake as well as there being hotels on the North Rim themselves. For the latter, early reservations is a must. Volunteers are responsible for all costs associated with traveling to/from Grand Canyon and any costs associated with food/lodging/equipment.

Can I continue to apply for the lottery until my name is drawn? Once my name is drawn am I eligible to participate in the next volunteer application period? In 2021 there will one draw for all volunteers for the 2021 pilot year. If you are selected for one week, you will not be considered for another week due to the high anticipated demand for volunteer opportunities.

Can I bring my family, pets, and friends with me?
Volunteers selected by the lottery will be asked to identify 3-5 Support volunteers to assist them for the entire week. These may be friends and family. Friends and family not participating as Support Volunteers may travel with you but you must make independent lodging arrangements for themselves and any pets, who cannot be with you during the volunteer period. Only official volunteers and support volunteers will be allowed to camp on administrative sites and to participate in training and removal operations. Pets will not be allowed anywhere near the lethal removal operation and must be kept on leash and above the rim per regulations if staying with non-participatory family and friends.

If I own a ATV/Snowmachine am I allowed to bring them with me?
No. Volunteers must be willing to haul bison carcasses out of wilderness on foot without motorized assistance.

May I bring horses or other stock?
No. Volunteers must be willing to haul bison carcasses out of wilderness on foot without motorized assistance.

What must I do to pass the marksmanship proficiency test?
Place a minimum of 3 of 5 shots in an 4 inch circle at 100 yards using the ammunition and rifle you plan to use for the project. You may shoot from your preferred field shooting position and may use any rests or stabilizers that you plan to carry into the field with you. You must show that you can handle your rifle safely and follow directions from a range master.

Where can I learn more about required firearms and ammunition?
You can learn more about firearm requirements on the Firearm FAQs page.

Is the park supplying approved ammunition? If not, where can I buy that ammunition locally?
Volunteers are required to provide their own firearm and non-lead ammunition (sometimes marketed as "lead-free" or "green"). Non-lead ammunition is available in a wide range of calibers and cartridges both online and at major ammunition retail stores. Local ammunition retailers may also carry it. All ammunition for this project needs to be at least 0.30 caliber and 165 grain weight or heavier. The park will provide all selected volunteers with a list of acceptable firearms and ammo. It is highly recommended that individuals practice with them in advance of the operation.

What if weather conditions are such that we are unable to participate in our designated lethal removal operations? (ie: extreme snow, wildfire, etc). Will we be able to participate in a different operational period?
We anticipate removal even in extreme weather. The occurrence of wildfires is unpredictable, and bison removal operations could need to be adjusted or cancelled depending on the fire event. Both of these conditions (fire, weather) will be evaluated in the context of human safety. In the unlikely event that we cannot get into the field during a designated week, those volunteers will be allowed to volunteer for another week, but it might be in the following year.

What is the difference between a lethal removal and a hunt?
Removal is a fundamentally different activity than hunting. Key differences include: (a) During removal, the animals are destroyed primarily for management purposes; in hunting the animal is destroyed for recreational purposes. (b) Removal is conducted under controlled circumstances under the direction and supervision of the National Park Service; hunting is performed at the hunter's discretion and with elements of "fair chase" present. (c) Removal does not allow the person who killed the animal to keep the entire animal; hunting does. (d) Conclusion: Simply put, removal serves a public purpose, while hunting serves both public and private purposes.

Return to Skilled Volunteer FAQs
Return to Bison Reduction FAQs
Last updated: May 5, 2021