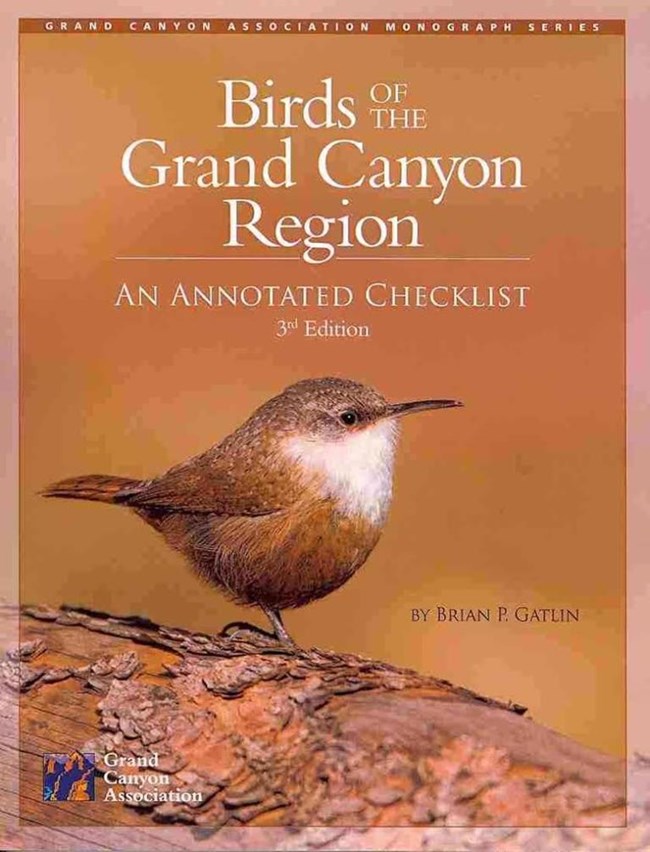 You can print out an electronic checklist above or you can obtain a published copy of the 3rd edition annotated checklist
Birds of the Grand Canyon Region
by Brian P. Gatlin which is published by the Grand Canyon Association and is available at their
website and bookstores
in the park.
If you see an unusual bird please email the author,
Brian Gatlin,
with the following information:
Date & Time
Location of observation (as precise as possible)
Species identification
Your name and contact information as well as any others who concurred with your identification
A photo if available.
We also highly encourage the use of
e-Bird
to document your birding experiences!