Grand Canyon Conservancy Park Stores


When you shop at Grand Canyon Conservancy (GCC) park stores, your purchase supports Grand Canyon National Park.
Funds raised benefit priority projects like trail maintenance and historic building restoration, educational programs for youth and the public, the protection of wildlife and their natural habitat, and preserving the canyon's rich Indigenous history and culture.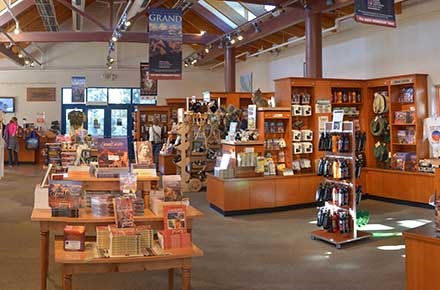 GCC is a nonprofit organization created in 1932 to cultivate knowledge, discovery, and stewardship for the benefit of Grand Canyon National Park and its visitors. Since 1996, GCC has provided over $82 million in financial support.
Become a Member
When you visit a GCC Park Store, ask about becoming a Grand Canyon Conservancy Member to receive a 15% discount on your purchase and learn about reciprocal discounts at other participating national park stores.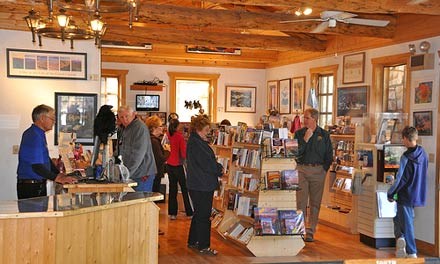 Online Store
Call toll free (800) 858-2808, ex7030, shop the Online Store, or experience the Park Stores during your next visit to the canyon.

Members also receive updates and early access to register for Grand Canyon Conservancy Field Institute classes and tours at Grand Canyon. For more information about GCCFI or to book your learning adventure visit: https://www.grandcanyon.org/fieldinstitute
Last updated: April 13, 2022