Bighorn Sheep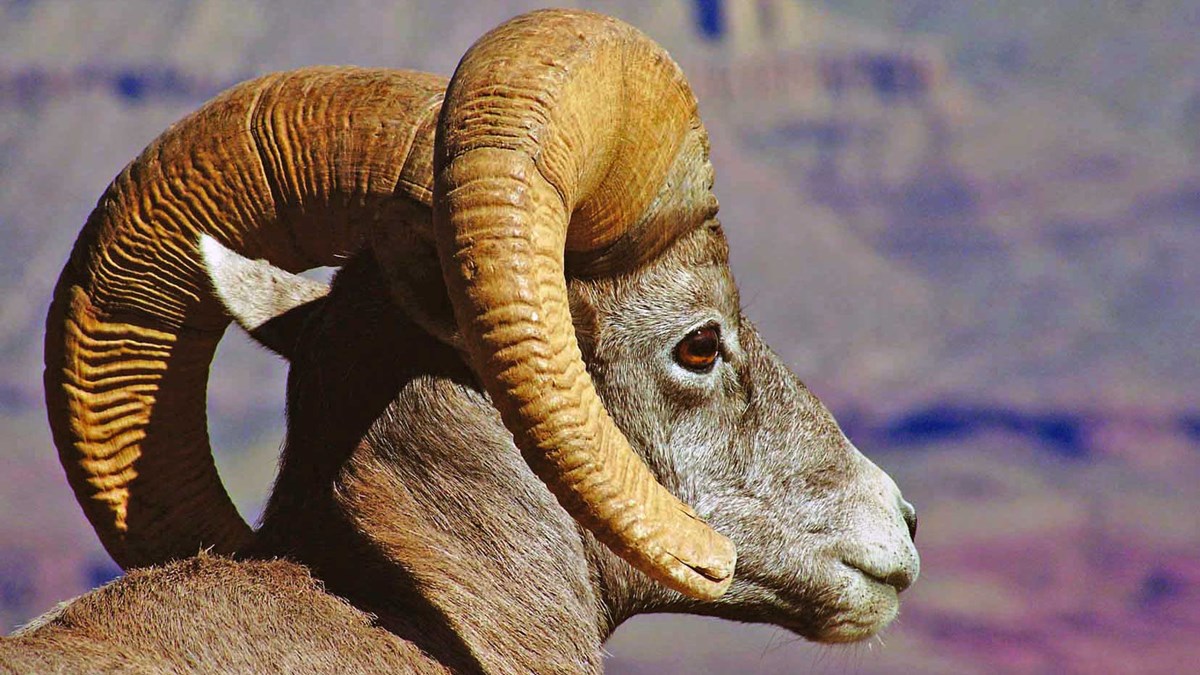 Populations of the desert bighorn sheep declined drastically with European colonization of the American Southwest beginning in the 16th century. These declines were followed by a period of population stabilization ascribed to conservation measures. Desert bighorn sheep numbers remain extremely low, although the overall population trend has increased since 1960.

The Desert bighorn sheep population in the Grand Canyon is the only non-re-introduced population of this species, making them important for bighorn conservation efforts across the southwest. Although hunting, grazing, and transplanting do not occur in the park itself, these activities do occur on the park boundaries and can affect park populations. In addition, there are impacts from hikers and tourists who float the river. Some evidence suggests that bighorn, just as elk and deer, will ingest food wrappers, tent plastics, and other human-related items. The ingestion of these materials can cause serious impacts to the digestive system of these animals.
Current Research
in Grand Canyon National Park is aimed at understanding the distribution of these animals in the park, and how they are affected by disease.
Visit our keyboard shortcuts docs for details
Duration:

1 minute, 22 seconds
This female Desert Bighorn Sheep is not very shy! Get the close up view of this beautiful animal calmly chewing as she lies on the very edge of the Grand Canyon. (24fps, 1080p)
Last updated: January 31, 2017