Commercial Use Authorizations

Want to conduct business inside Grand Canyon National Park?

Commercial Use Authorizations (CUAs) are required for all commercial visitor services provided by a company or organization not based in the park.
To guarantee a valid CUA on January 1, 2020, please submit a complete application by November 20, 2019.
CUAs are valid for the calendar year only. Companies will need to reapply each year.
No renewal reminders are sent. Please refer to this website for any relevant updates.
The 2020 CUA application packets will be available on our website starting in mid-October 2019.
Make sure to apply 4 weeks before your first trip/event.

Exp

ect your permit to be ready approximately 30 days from when you submit a complete packet.
Please be sure to fill in ALL the blanks in your application forms. Type forms. Incomplete packets will not be processed until complete.

One of the best ways to get a permit quickly is under your control: read directions carefully and present us with a complete packet. Less than 5% of our applications are complete.
Applications cannot be expedited. We receive hundreds of applications each year, especially in winter and spring, and process complete applications in the order they are received.

You must be in possession of a valid permit if you wish to conduct business inside Grand Canyon National Park.

Please present your CUA at the entrance booths when entering the park.
To apply for a CUA, please click here.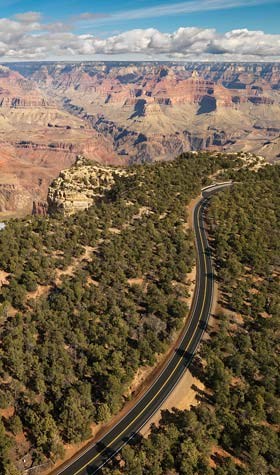 E-BIKE REGULATIONS:
E-bikes are currently not allowed for commercial use in Grand Canyon National Park. This policy is currently under review by park management.

MARKET PRICE FEES:
In order to collect the Market Price Management Fee for applicable 2018 CUA holders, the permits office needs first to review your submitted Annual Report. The Annual Report is due January 31 of the next year. After reviewing each CUA holder's annual report, the permits office will send a separate email with the Market Price Calculator. CUA holders will use this calculator to confirm the total CUA fees due (gross reciepts earned minus the application fee). This payment process will be through Pay.gov and is separate from 2019 application fees.

COMMERCIAL ENTRANCE FEE:
Starting April 1, 2020, Grand Canyon will raise their commercial entrance fees to $20 per adult person per trip, regardless of the size of your vehicle or the CUA type the company holds. Any children 15 years and younger are free. Companies must pay the commercial entrance fee each time they have new clients. For example, if a bus company brings in 30 clients Monday morning and visits the park, the company pays $600 at the entrance station. If the same bus returns Tuesday morning with a group of 34 clients, the company will pay $680.

TUWEEP CUA:
Grand Canyon National Park is accepting applications for Commercial Use Authorizations (CUAs) in the Tuweep area through December 31, 2019. All CUAs will expire at that time. Applications for Tuweep Commercial Transportation will be considered to the extent they do not have unacceptable impacts on park resource and values. Please contact the permitting office for the application.

CUAs issued during this time period are not guaranteed a CUA in 2020. The park's Backcountry Management Plan is being revised and will provide guidance on managing Commercial Use in the Tuweep area. The Draft Environmental Impact Statement for the revised plan was available for public comment until March 4, 2016.

e-mail us for more information.

SHUTTLE AND MOTORCYCLE TOUR CUAs:
Contact the Commercial Services Office: e-mail us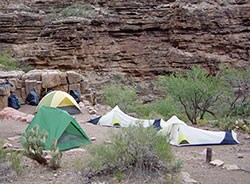 Backcountry Camping Permits
for Overnight Backpacking Operators

In addition to the CUA, Backpacking CUA holders are required to obtain all necessary backcountry camping permits from the Backcountry Information Center. Find more information about Backpacking Permits on the Backcountry Permits page.

CUA Backcountry Permit Request Form (400kb PDF File)

PDF Display or Printing Issues?
Using a web browser to view and print our PDF forms and publications? You may experience issues where the PDF does not display or print correctly. Some web browsers do not automatically open PDFs using the Acrobat Reader application.


Things to try
(1) Select the Acrobat Reader plug-in for your browser's default application for viewing/ printing PDFs. or (2) You can right click and save the PDF document to your desktop and then open it with the Adobe Reader application, and print from there.
Get the newest version of free Adobe Reader.
Last updated: October 21, 2019