Sesame Street Explores National Parks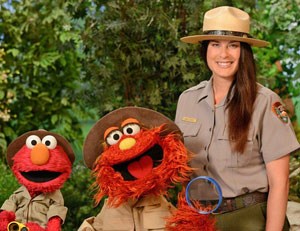 Elmo and Murray Discover the Wonders of Grand Canyon and Gateway
Travel with fun-loving Muppets Elmo and Murray from Sesame Street to two of America's most popular national parks in the new online series Sesame Street Explores National Parks.

Six short videos and accompanying hands-on activities introduce preschoolers to the natural world of habitats, seasons, and animal families. This series is a partnership between Sesame Street, the National Park Service and the National Park Foundation.
Sesame Street's Elmo and Murray don ranger hats and join Park Rangers Amala at
Grand Canyon National Park,
and Ranger Shalini at
Gateway National Recreation Area,
to learn what makes National Parks such special places.
Come along; join Elmo and Murray with Ranger Amala to learn about Grand Canyon habitats, the seasons of the year, and California condor families that live in caves in the canyon walls.
Watch Elmo, Murray, and Ranger Amala Explore National Parks on YouTube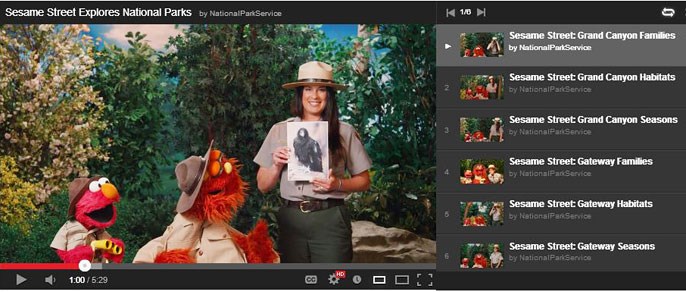 Downloads
Download the set of hands-on activities and helpful tips on how to explore the habitats and discover animals that live in your community. Take your children and friends outdoors and complete these activities in your own backyard or local park.
Each download contains the information for both parks:
Last updated: June 13, 2023