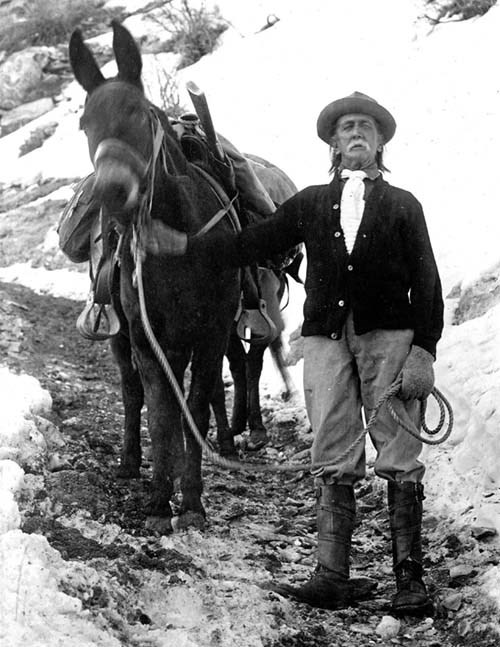 The year 1919 marked two momentous occasions in the history of Grand Canyon: The birth of the National Park on February 26, and the death of 'Captain' John Hance a little more than a month prior. The timing of these events was, in a way, fitting - for if the National Park marked a new age of management and stewardship of the canyon, Hance had been the greatest living symbol of the previous era – wild, untamed, and filled with incredible stories.

Many of the details of the life of John Hance are unknown, for the man wrapped himself in a cloak of mystique and glamor. It's believed he was born in 1840 in Tennessee, and he likely fought in the Civil War as a Confederate (Though he was never a captain). Arriving at Grand Canyon as its first permeant European-American settler in (Possibly) 1883, Hance improved an old Havasupai trail into the canyon and tried to mine for gold, silver, and asbestos. Very quickly, however, Hance found a more lucrative calling: guiding and providing lodging to visitors coming to the canyon to see if the stories of western explorers like Major John Wesley Powell were true.

As time passed and tourism grew, Hance became a legendary human fixture of the canyon. Visitors making their way down the treacherous Old Hance Trail would be entertained by stories of how the old frontiersman had dug the canyon himself, or how his horse Darby could cross the canyon from rim to rim by galloping atop banks of fog. As Hance himself would once say, ""I've got to tell stories to these people for their money; and if I don't tell it to them, who will? I can make these tenderfeet believe that a frog eats boiled eggs, and I'm going to do it; and I'm going to make 'em believe he carries it a mile to find a rock to crack it on."